I am a huge fan of
Louisiana Cookin' magazine
. It always has great recipes, articles, and photos. Every time I get an issue I want to go to Louisiana.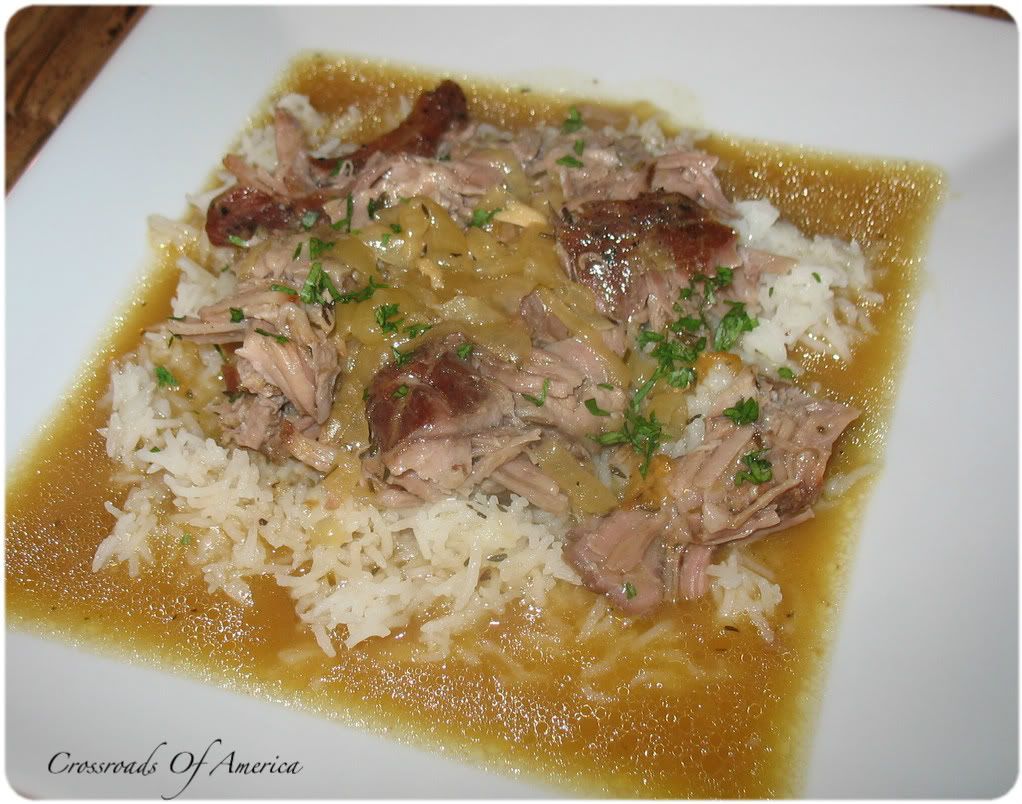 This
slow-cooked roast from the magazine
is really great on a cold night.
Makes: 10-12 servings
Prep time: 10 minutes
Cook time: 5-6 hours
Printable Recipe
Ingredients:
1 6 lb pork shoulder
2 large white onions, sliced thin
8 garlic cloves, sliced thin
1 tablespoon dried thyme
1 tablespoon dried rosemary, crumbled
2 tablespoons vegetable oil
1 stick butter
1/2 cup all-purpose flour
4 cups chicken broth
Cooked rice, for serving
1. Season shoulder with salt and pepper Set shoulder out at room temperature for 30 minutes.
2. In a large bowl, combine the onion, garlic, thyme and rosemary.
3. Heat oil over high heat in a Dutch oven or large pot. Add the shoulder and brown on all sides. Remove shoulder to a plate.
4. Add butter to pot and melt. Add in flour to make a roux, dark peanut in color, cooking about 10 minutes.
5. Add onion mixture and toss to cover well.
6. Add chicken broth. Bring to a simmer.
7. Add shoulder back in. Spoon some of the onion/broth mixture over the top. Cover and simmer for 5-6 hours or until fall-apart tender. Once every hour, turn the shoulder and spoon more of the onion/sauce mixture over the top.
8. Shred pork and serve with sauce over rice.