These Sloppy Joes rock. I've made some really good Sloppy Joes before, like these
grown-up Sloppy Joes
and these
Ozark Sloppy Joes
. This version, which I found on the Smoky Mountain Cafe blog and is a variation on
Bobby Flay's version from Throwdown
, is totally outstandingly good.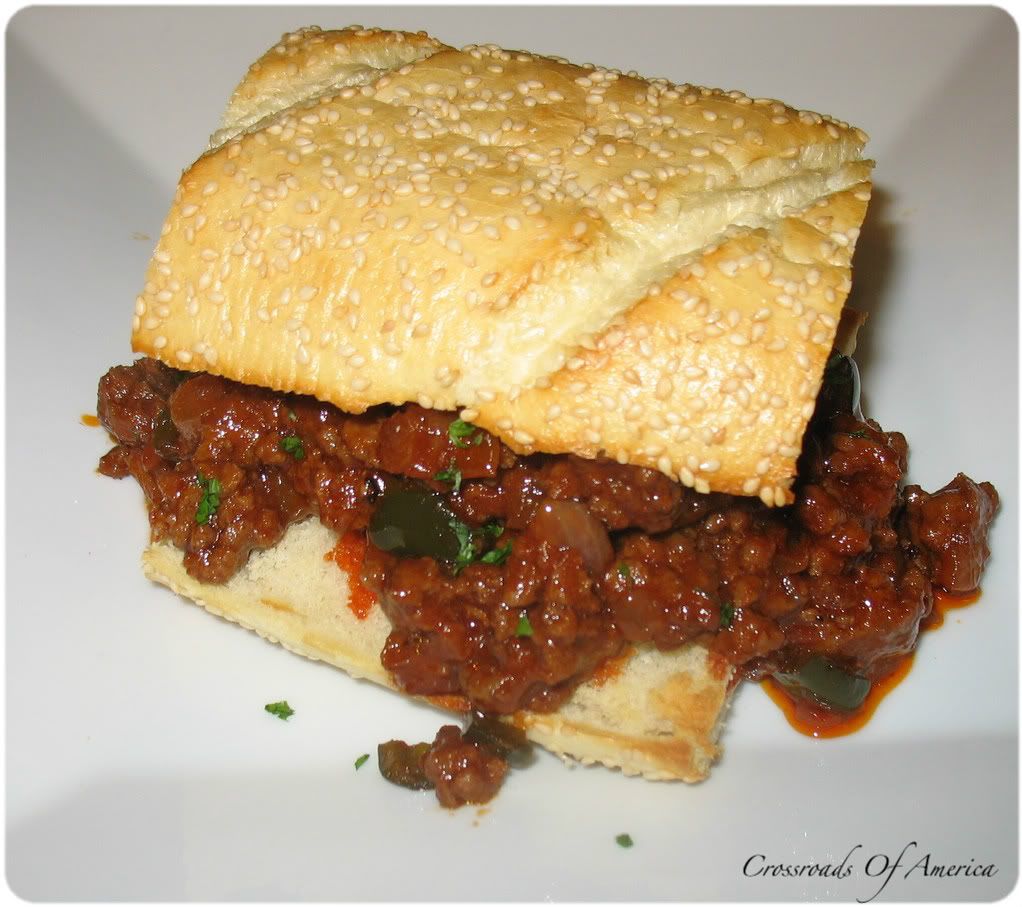 I served this over crusted French bread, but you could use toasted Texas Toast or hamburger buns, whichever you prefer. I also spooned some of the leftovers over grilled burgers... Mmmmm, good!
Makes: 4 servings
Prep time: 15 minutes
Cook time: 40 minutes
Printable Recipe
Ingredients for the Sauce:
1 tablespoon vegetable oil

1 medium yellow onion, chopped
4 cloves garlic, chopped
1 1/2 cups ketchup
1/2 cup water
2 tablespoons chili powder
1 tablespoon paprika
2 tablespoons Dijon mustard
2 tablespoons white cider vinegar
1 tablespoon Worcestershire sauce
1/2 tablespoon chipotle chili powder
1/4 teaspoon cayenne (or more, to taste)
2 tablespoons brown sugar
1 tablespoon honey
2 tablespoons molasses
1. Heat oil in a large skillet. Add onion and cook until starting to soften.
2. Add garlic and cook for 1 minute.
3. Add ketchup and water. Bring to a boil and reduce to a simmer and simmer for 5 minutes.
4. Add remaining ingredients. Stir. Cook for 10 minutes. Season with salt and pepper to taste. Cover and remove from heat.
Ingredients for the Sloppy Joes:
2 lbs ground beef
1 poblano pepper, diced
1 jalapeño Pepper, diced
Sloppy Joe sauce
1 teaspoon Worcestershire sauce
2 tablespoons fresh parsley, chopped
4 hamburger buns, toasted
1. Brown ground beef in a large skillet. Drain.
2. Season beef with salt and pepper. Add remaining ingredients except parsley and buns. Mix and simmer for 10 minutes until thickened.
3. Serve spooned over buns and sprinkled with parsley.