French toast is such a delight. I admit, I can go a bit overboard with the syrup and butter, but that's the whole idea isn't it? It's not a salad!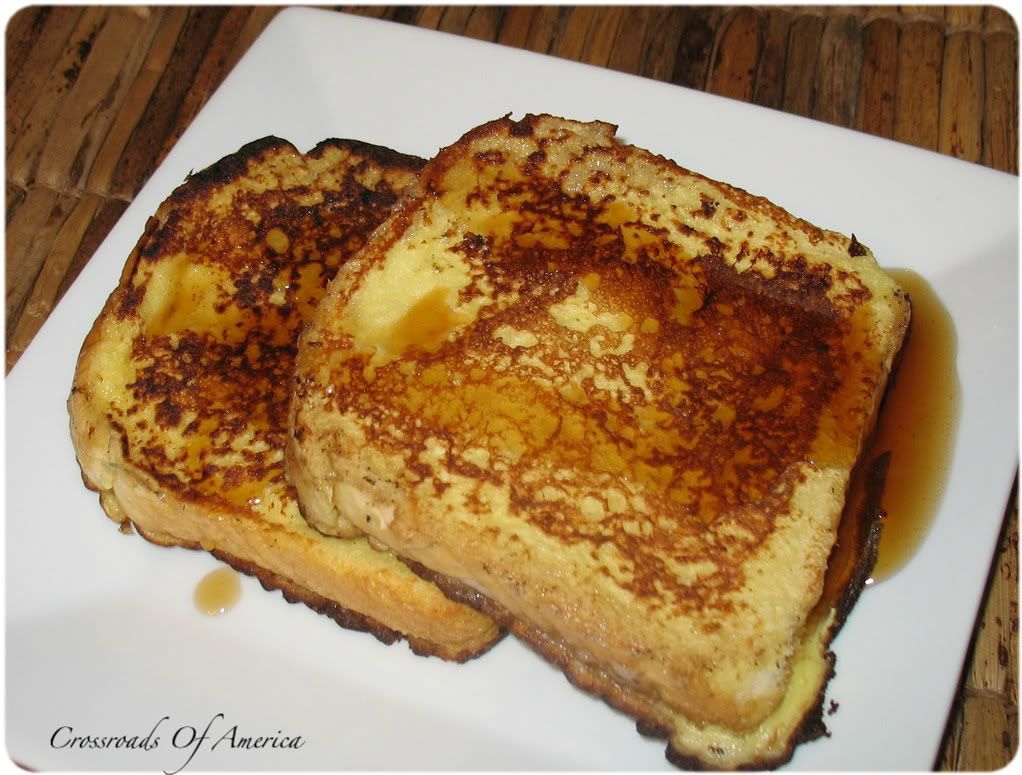 This recipe came from the
Mother Bliss blog
. It's pretty much your standard French toast, with the addition of the vanilla, which is a really tasty twist.
Of course, I made my French toast with Texas toast, but you can use any thick-sliced bread you have on hand.
Makes: 4 slices or 2 servings
Prep time: 5 minutes
Cook time: 10 minutes
Printable Recipe
Ingredients:
2 large eggs
1/2 cup milk
1 teaspoon vanilla
3 tablespoons all-purpose flour
1/8 teaspoon salt
1 tablespoon of butter, divided, plus more for serving
4 slices thick bread
Warmed real maple syrup, for serving
1. Beat eggs in a large bowl. Add milk, vanilla, flour, and salt. Mix with a hand mixer until flour is well combined.
2. Melt half of the butter in a large skillet. Coat two pieces in the batter. Add to skillet and cook on both sides until golden. Repeat with remaining butter and bread.
3. Serve topped with additional butter and the warmed syrup.