This is a nice, healthy salad. It makes for a great side.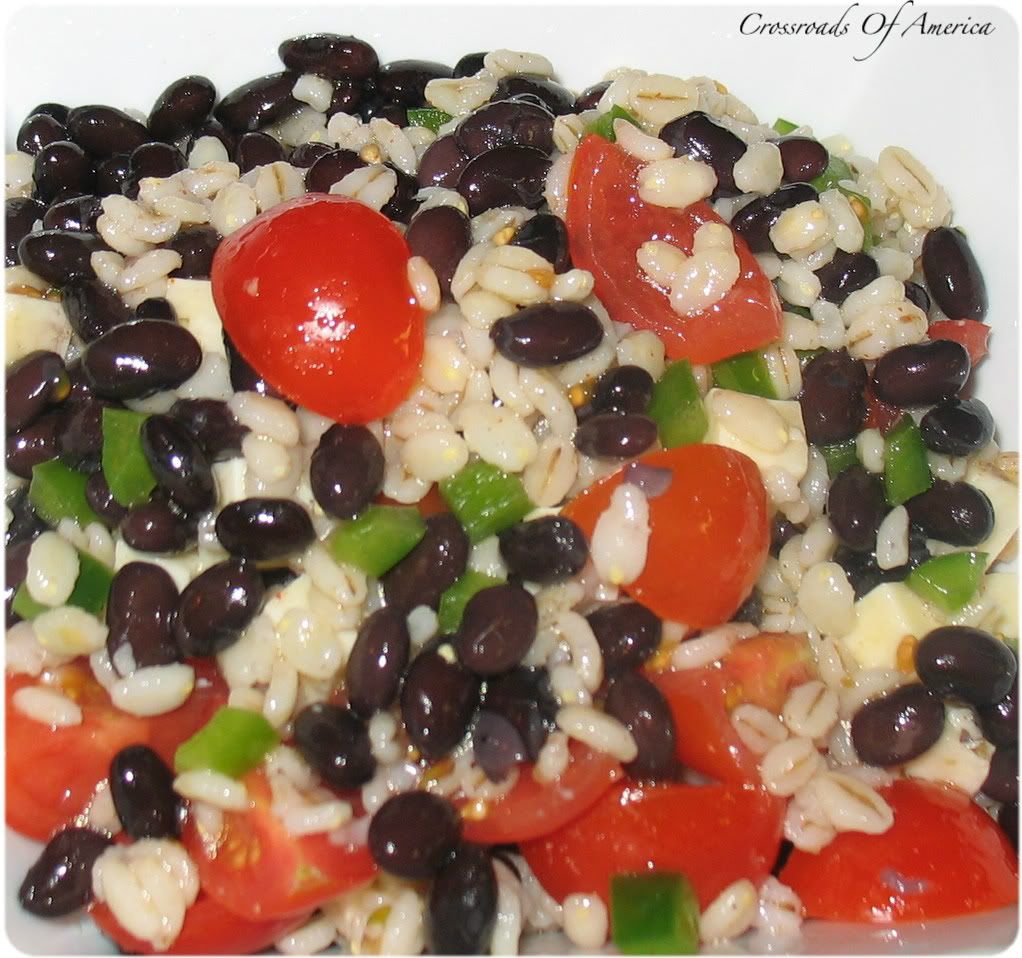 Served cold,
this salad
is great to take to work for lunch (according to Anita!).
Makes: 4-6 servings
Prep time: 5 minutes
Cook time: 20 minutes
Printable Recipe
Ingredients:
1 cup uncooked quick-cooking pearl barley
1 15 oz can black beans, rinsed and drained
1 cherry tomatoes, halved
1/2 cup green bell pepper, minced
1/2 cup Monterey or Pepper Jack cheese, cut into 1/4" cubes
1/3 cup lemon juice
2 tablespoons olive oil
1 teaspoon salt
Cayenne pepper or red pepper flake (optional, to taste)
1. Cook barley according to package instructions but do not add salt. Drain and rinse.
2. Combine remaining ingredients in a bowl. Add in barley and stir. Serve.