Anita loves taking little salads like this one to work with her lunch. I try and find new and different ones every week so they don't get boring.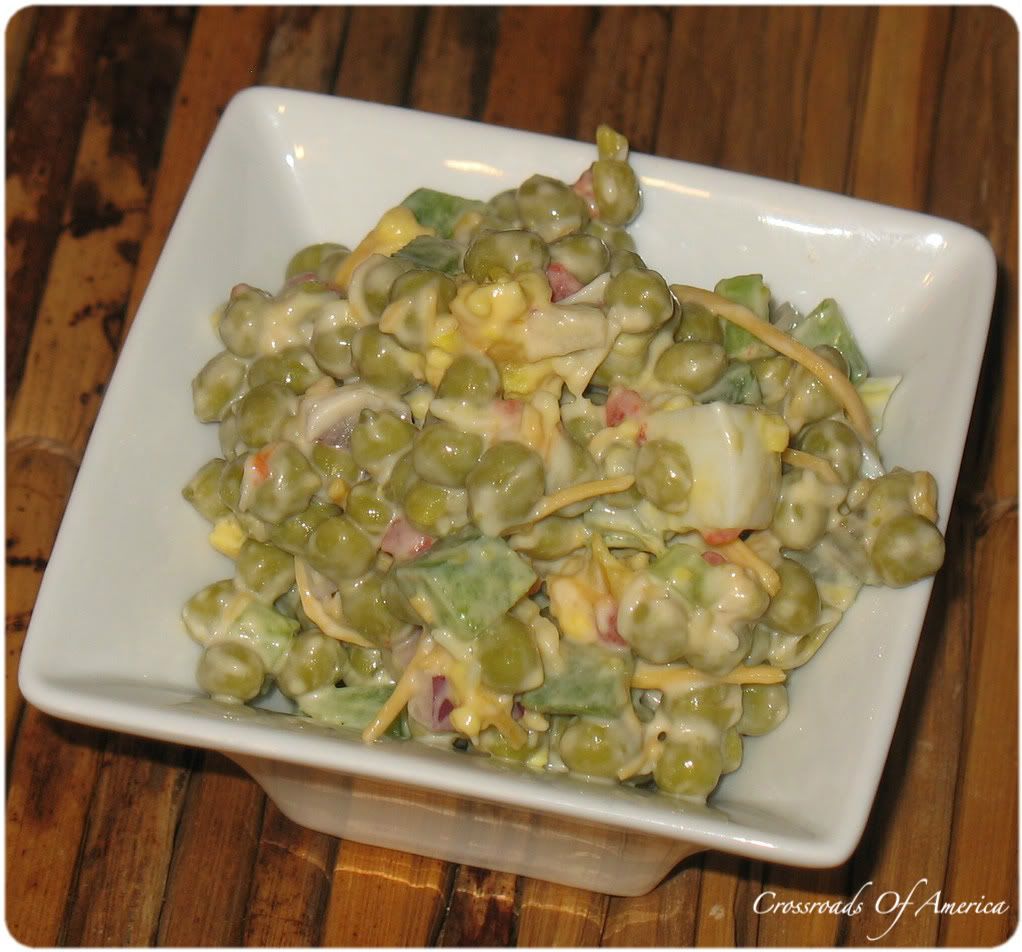 I found the original recipe
here
. I made a small change by adding cornichons.
Makes: 3-4 servings
Prep time: 5 minutes
Printable Recipe
Ingredients:
2 tablespoons celery, chopped
1 tablespoon red onion, chopped
2 tablespoons green bell pepper, chopped
1 teaspoon pimiento, chopped
1 tablespoon cornichons, chopped
2 tablespoons sharp cheddar cheese, shredded
1 can peas
1 large egg , hard boiled, chopped
1 1/2 tablespoons (more or less) mayonnaise
1. Combine the first 6 ingredients in a large bowl.
2. Drain the peas and add to the bowl along with the egg and 1 tablespoon of the mayonnaise. Gently combine the ingredients. Add more mayonnaise as desired.
3. Let chill before serving.