I admit it. I have a strange fascination with melting Peeps. Anita can't even come into the kitchen when I'm melting them. She just can't stand seeing them 'die'.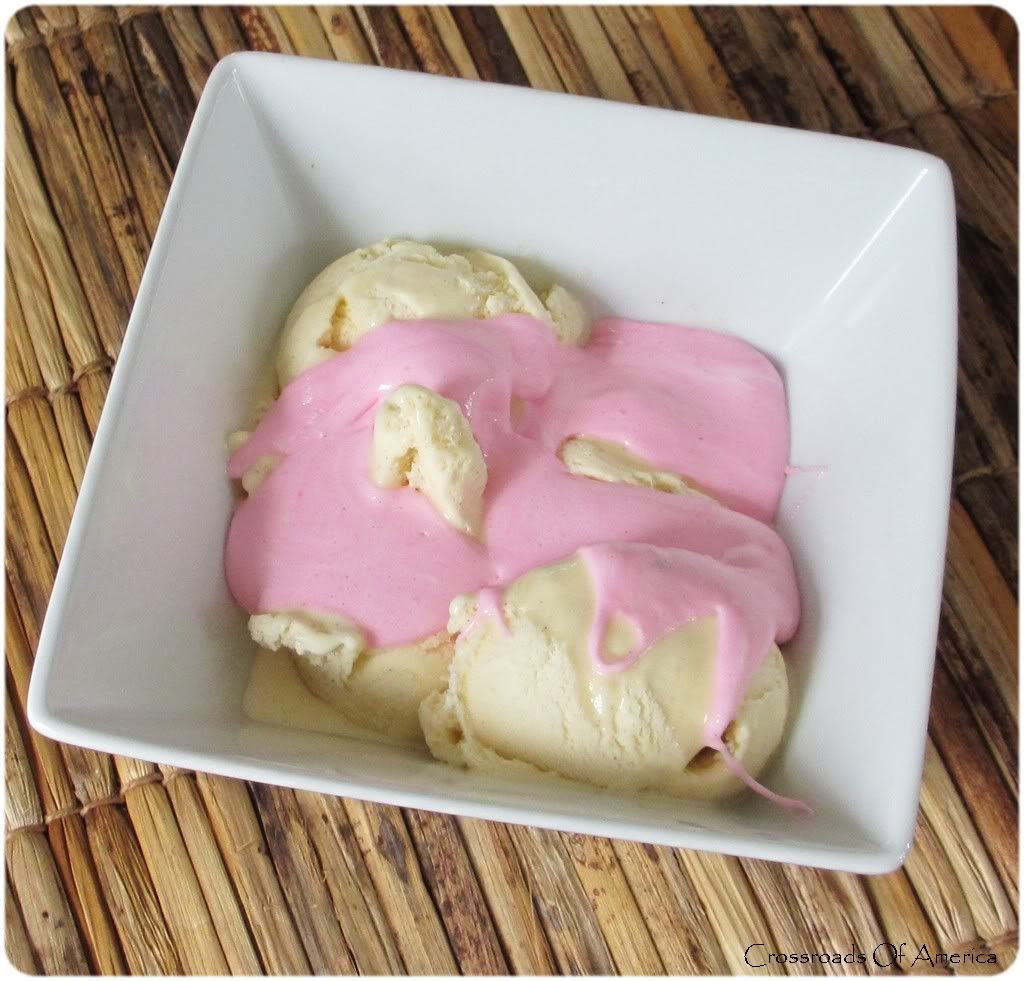 The other day I made
Shamrock Peep Rice Krispies
treats that came out rather good. Then I came across this idea to melt Peeps to make syrup for ice cream at the
We Are Not Martha
blog. Another opportunity to melt Peeps? Sign me up!
Come visit us at our new blog, Life's A Tomato for more awesome recipes.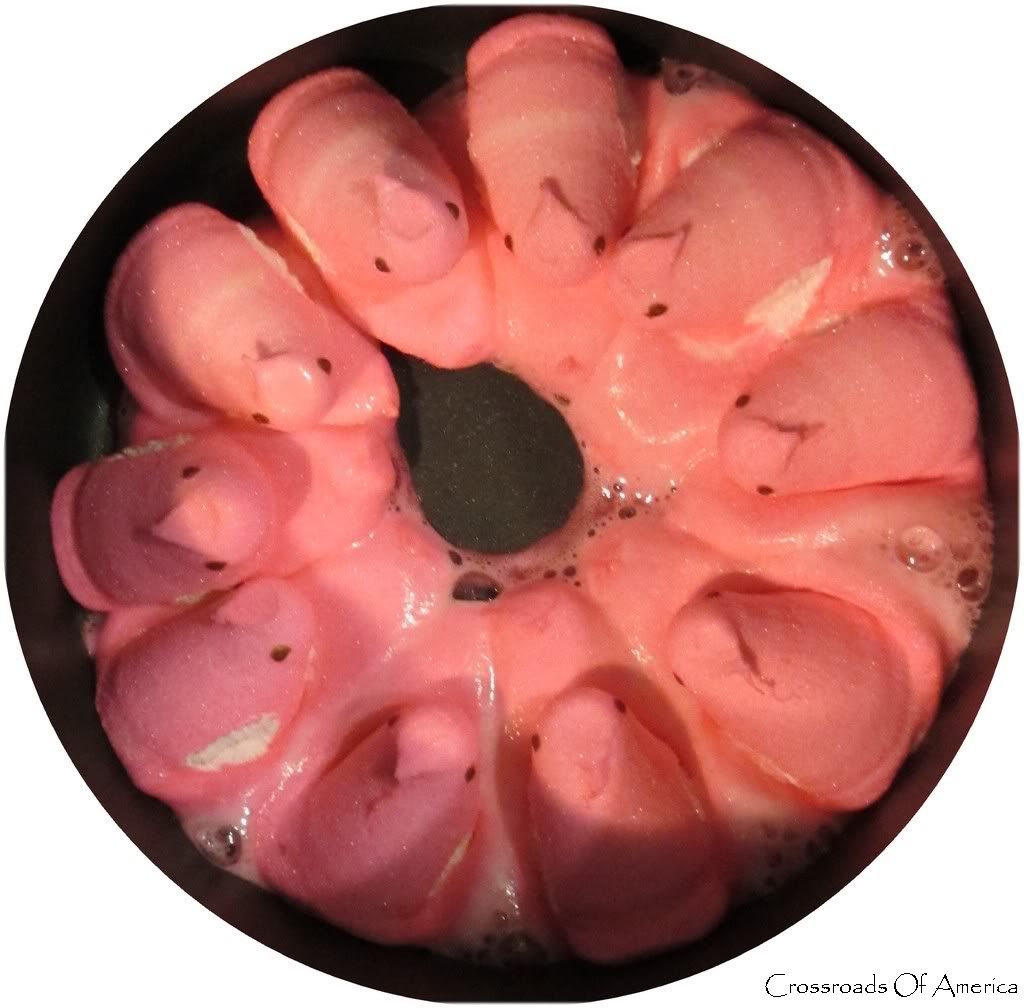 Makes: 2 servings
Cook time: 5 minutes
Ingredients:
4 scoops of your favorite ice cream
1 package of 10 Peeps
1. Place Peeps in a medium non-stick pan over medium heat. Add in 1 tablespoon of water. Melt Peeps, stirring occasionally.
2. Pour syrup over ice cream and serve.