Comfort food at its best. I'm a big fan of dried peas. They taste so much better than peas from the can.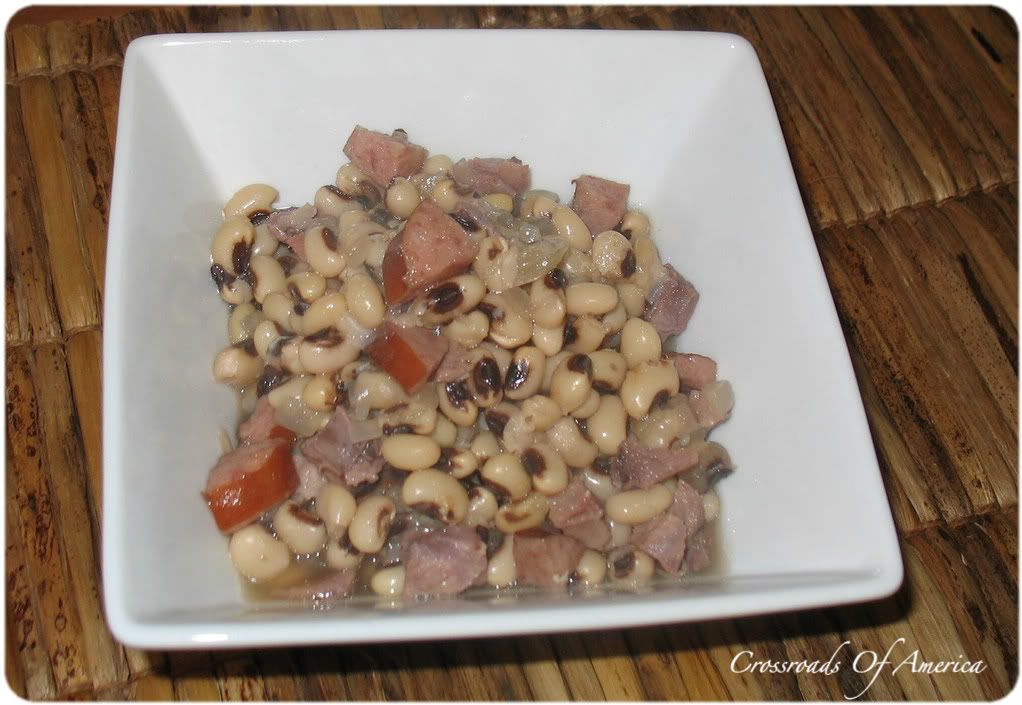 I didn't have Tasso on hand, so I substituted smoked sausage.
Based on a
recipe from Emeril Lagasse
.
Makes: 8-10 servings
Prep time: 1 day
Cook time: 1 hour 20 minutes
Printable Recipe
Ingredients:
2 tablespoons olive oil
4 ounces Tasso, small diced, or 1/2 lb smoked sausage, chopped
1 cup white onion, chopped
2 tablespoons garlic, minced
2 bay leaves
2 ham hocks
1 lb dried black-eyed peas
2 quarts chicken stock
1. Place peas in a large bowl cover with 2" of water. Let soak overnight.
2. Heat oil in a large pot. Add the tasso or smoked sausage and saute for 2-3 minutes.
3. Add onion and saute for another 2 minutes.
4. Add in the garlic, bay leaves, and ham hocks. Season with salt and pepper.
5. Add peas and stock. Bring to a boil, reduce to a simmer and continue simmering, covered, for 1 hour or until peas are tender (check the peas every 10 minutes after 30 minutes of cooking).
6. Remove the ham hocks and let cool slightly. Cut off meat, dice, and return to pot. Season again with salt and pepper and serve.