I am addicted to checking out cookbooks from my local library and reading them on my Kindle Fire or Kindle PC reader. It just minutes you have access to tons of new (and old) cookbooks for free, all from the comfort of your own chair!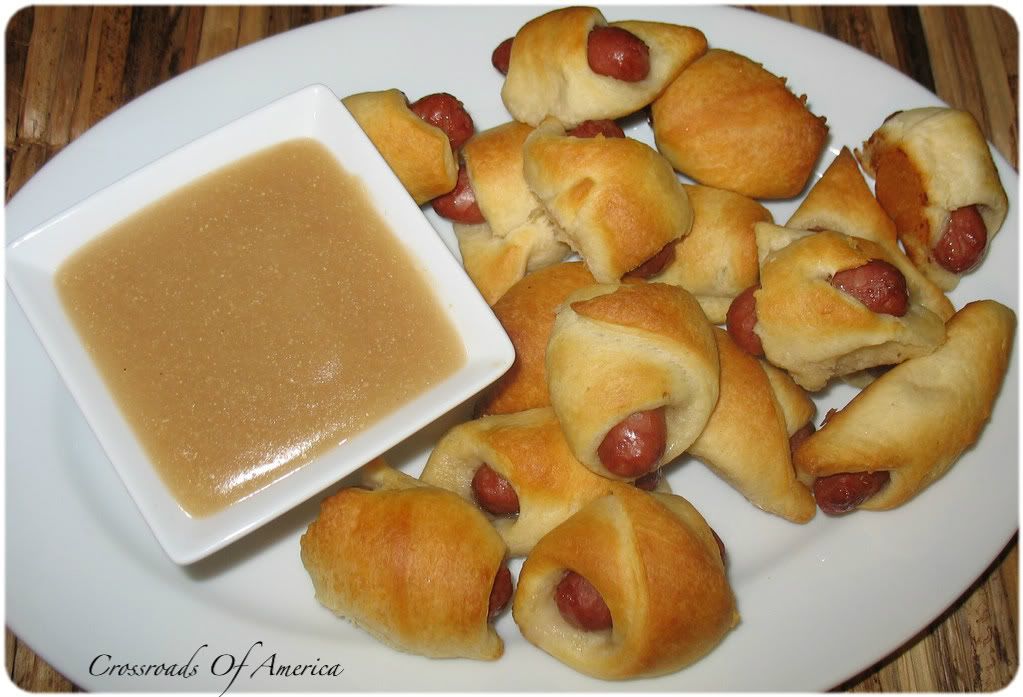 This recipe came from
101 Things to do with Canned Biscuits by Toni Patrick
. Check it out at your local library or pick up a copy from Amazon.
Makes: 4-6 appetizer servings
Prep time: 5 minutes
Cook time: 10 minutes
Printable Recipe
Ingredients:
1 tube biscuits
1 package little smokie sausages
Dipping sauce (see below)
1. Preheat oven to 400 F.
2. Flatten each biscuit into a 6" round. Cut into quarters. Wrap each quarter around a sausage and place on a baking sheet sprayed with non-stick spray.
3. Bake for 10 minutes or until golden brown. Serve with dipping sauce.
For the mustard dipping sauce:
Cook time: 10 minutes
Ingredients:
2 tablespoons sugar
1 tablespoon dry mustard
2 tablespoons cornstarch
1/2 tablespoon garlic powder
1/2 tablespoon onion powder
1 can beer
1 tablespoon red wine vinegar
1/2 - 1 tablespoon Creole seasoning (optional)
1. Combine all ingredients a small sauce pan. Bring to a boil and reduce to a simmer, stirring often. Simmer for 10 minutes. Let cool slightly before serving.