This is the easiest breakfast you'll ever make. And certainly one of the most addicting.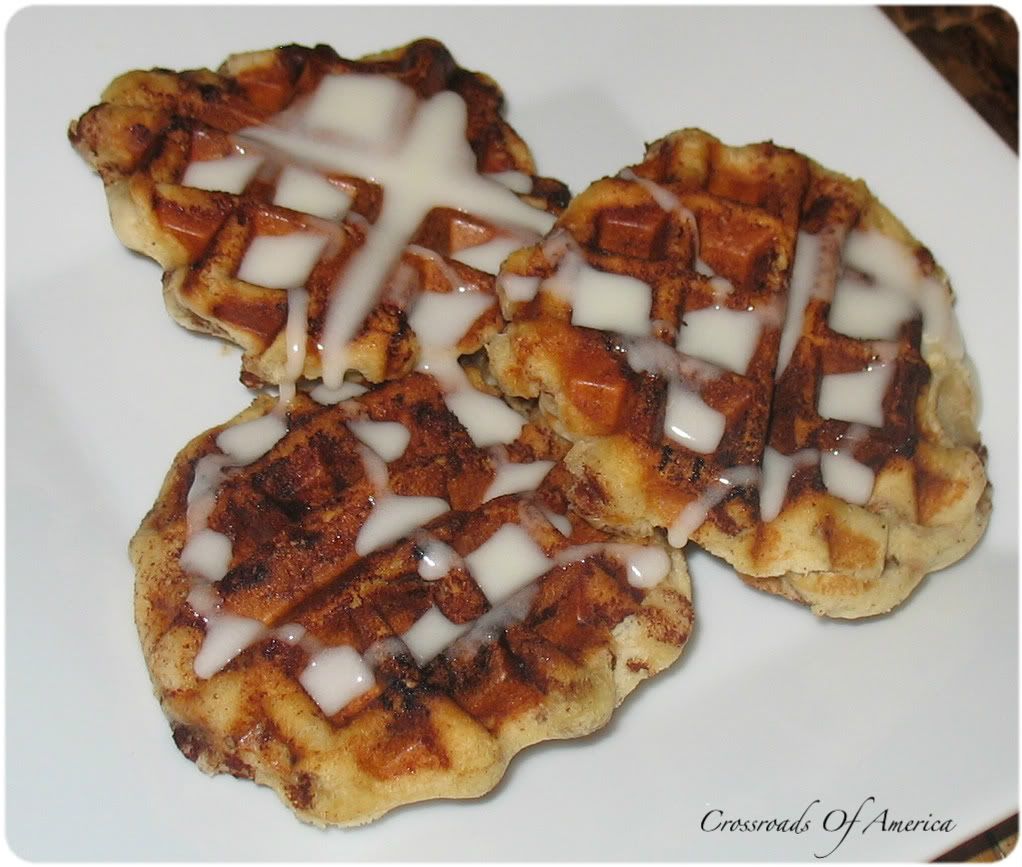 I found this idea over at the
A Hen's Nest blog
.
Makes: 4 servings (or 2....)
Cook time: 5 minutes
Printable Recipe
Ingredients:
1 tube cinnamon rolls
Maple syrup, warmed, and softened butter, optional
1. Heat your waffle iron. Open the cinnamon rolls and separate them. Stretch them out just a bit then toss them on your waffle iron (my little iron only holds two at a time). Cook for 2-3 minutes or until starting to get crispy.
2. Microwave the icing per package instructions and pour over the waffles. Serve with warmed syrup and softened butter, if desired.