Often, our local grocery store puts old bread on sale when they've made too many. It's also how I get good sourdough bread for croutons.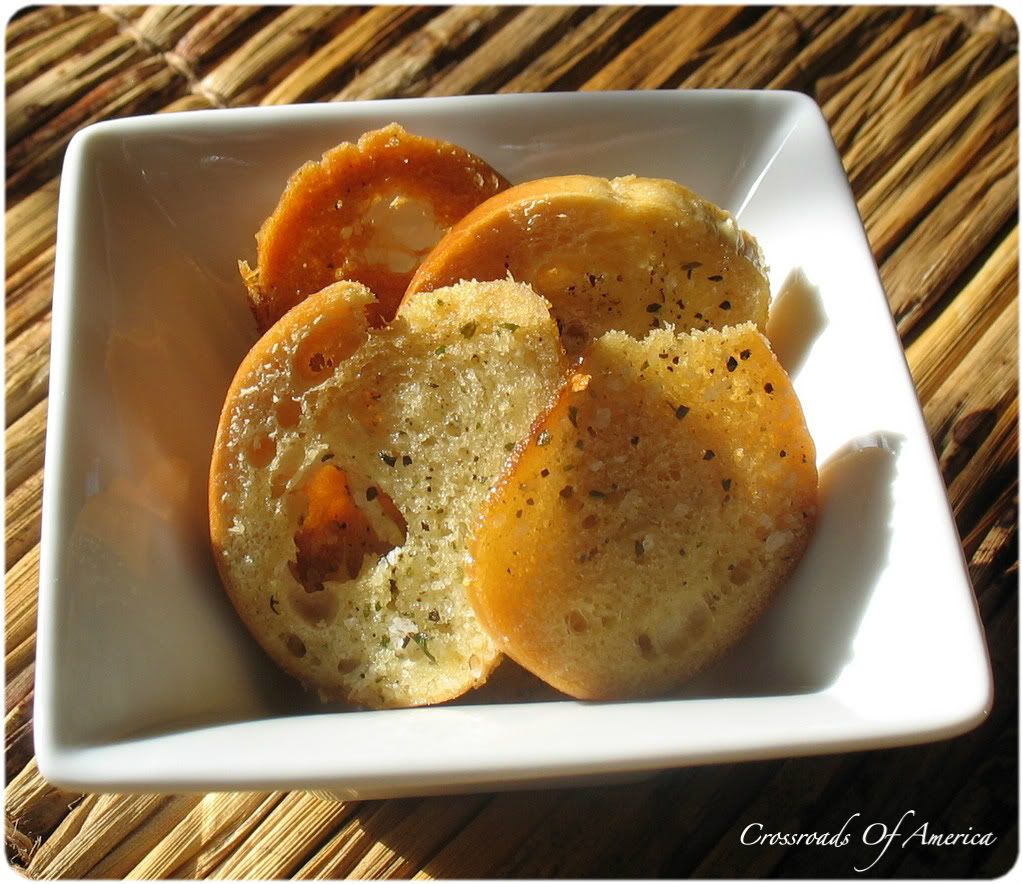 I grabbed a bag of 'old' bagels the other day to make bagel chips. You can season these chips with whatever you want, but I'm a big fan of
Todd's Dirt
, either the Original or Bayou flavors, so that's what I used.
Makes: 2-4 servings
Prep time: 5 minutes
Cook time: 15-20 minutes
Printable Recipe
Ingredients:
2 stale bagels
1/3 cup extra virgin olive oil
1 t sea salt
2 tablespoons Todd Dirt (or your favorite seasoning)
1/4 teaspoon fresh ground black pepper
1. Preheat oven to 325 F.
2. Cut bagels into 1/8" rounds and place on a baking sheet that has been sprayed with non-stick spray.
3. Combine remaining ingredients in a small bowl and brush onto bagel chips.
4. Bake 15-20 minutes. Chips will crisp after cooling.