This soup disappeared fast. It didn't take long to make, and it really hit the spot on a cold evening.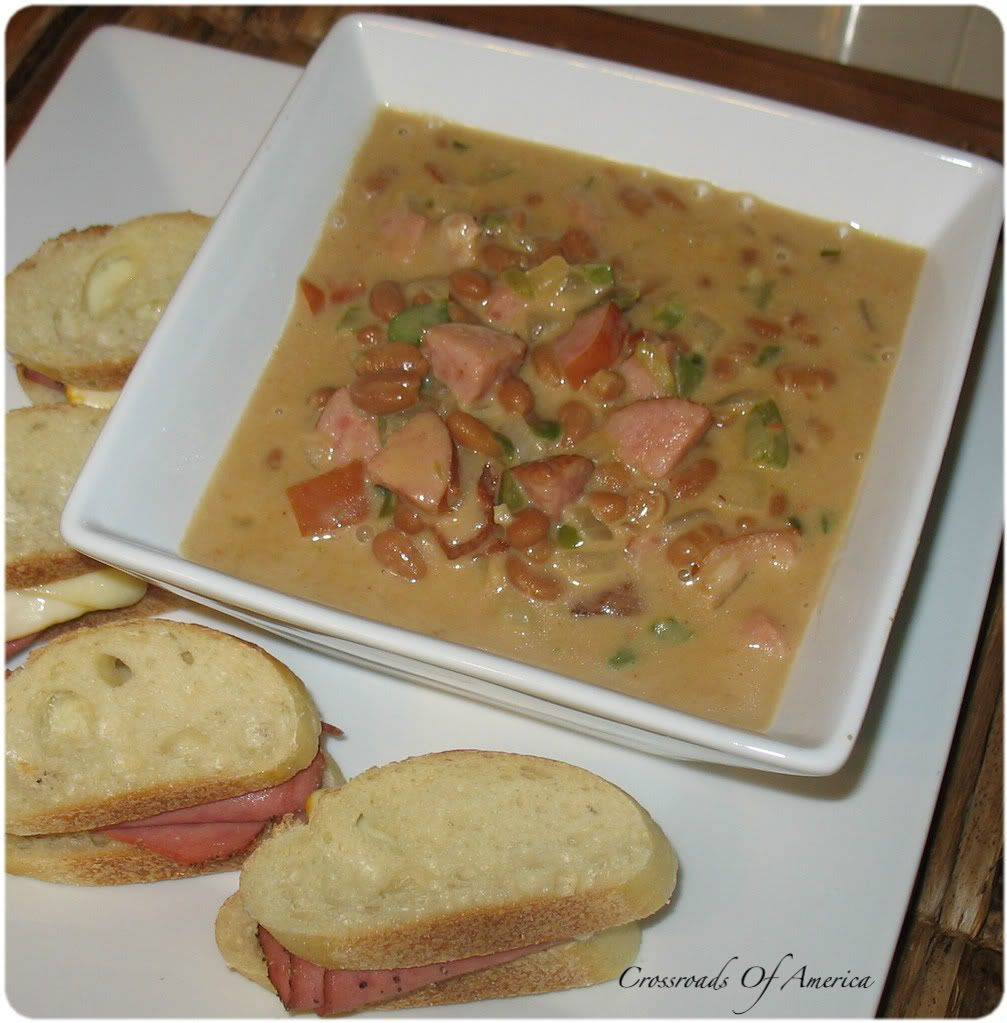 For dunking, I put some pastrami and muenster cheese on a sliced baguette and heated them up a bit. Soup's always better when you have something to dunk into it.
I found the original recipe
here
.
Makes: 2-4 servings
Prep time: 5 minutes
Cook time: 35 minutes
Printable Recipe
Ingredients:
2 slices thick bacon, cut into 1/2" pieces
2 tablespoons butter
1 clove garlic, minced
1 small onion, chopped fine
1 green bell pepper, chopped
1 large can (24 oz or 32 oz) baked beans, undrained
1/2 lb smoked sausage, chopped
1 cup half and half
1. Melt butter in a medium sized pot. Add bacon and cook until browned.
2. Add garlic, onion, and pepper and cook until crisp tender.
3. Add beans and sausage. Bring to a boil, reduce to a simmer and simmer, uncovered, for 15 minutes.
4. Stir in the cream and continue cooking on low for 10 more minutes. Stir occasionally.