Anita and I were driving from Indy to Gatlinburg, on our way to my parent's for Thanksgiving. Somehow, we always end up in Corbin, KY, for lunch. I suspect that most people go to the
Kentucky Fried Chicken
near there since Corbin is where it was started.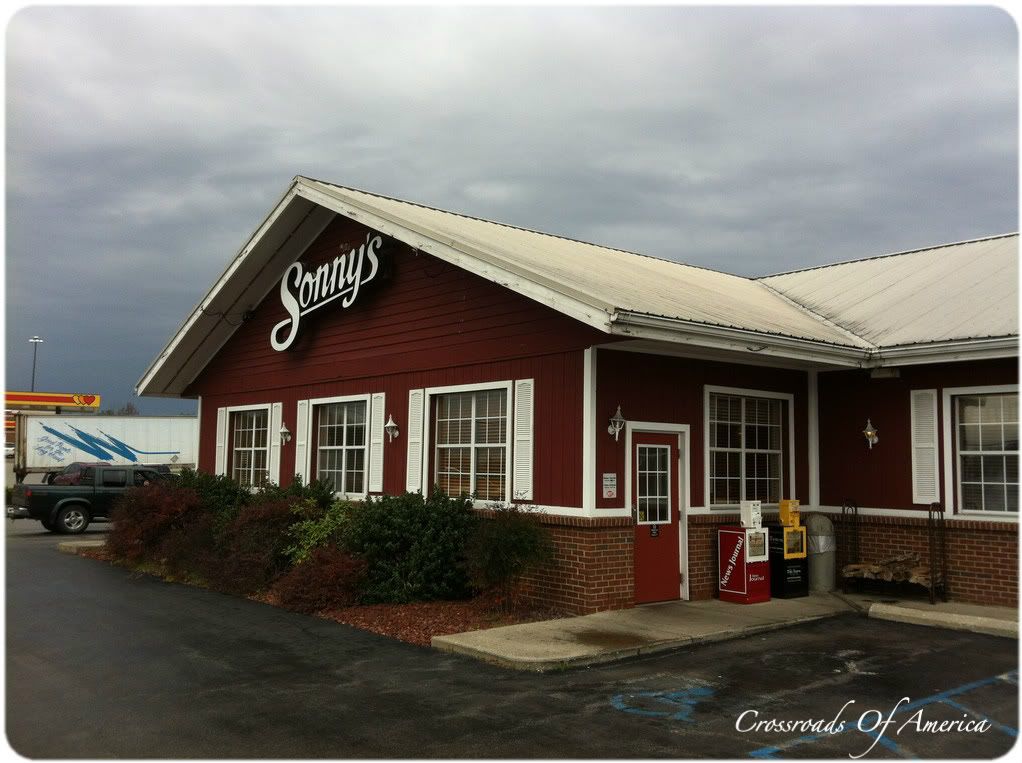 We stopped in at
Sonny's real pit BBQ
, right off of the interstate. Sonny's is a chain, but not a huge chain. They turn out big, good servings at a reasonable price. Service is very fast, and very friendly. You'll fill up on some good BBQ at Sonny's, and it sure beats the heck out of a fast food burger or taco.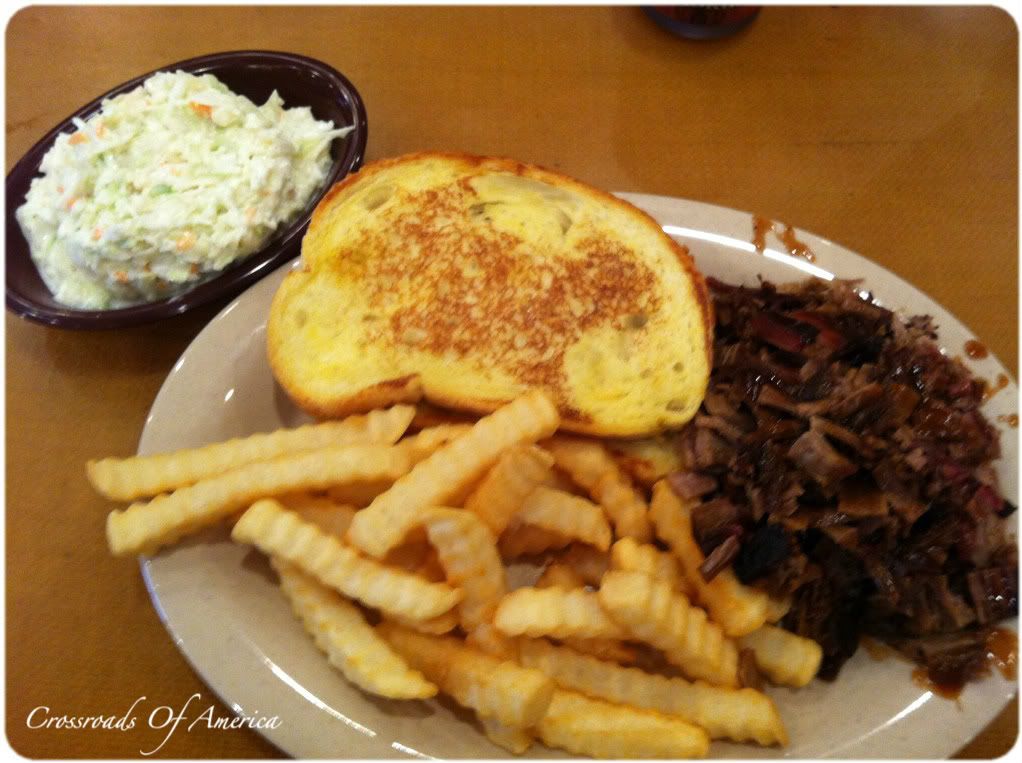 I ordered the chopped brisket, with fries and slaw, and a slice of garlicy Texas Toast. Nothing fancy. The brisket was seasoned well, smoked tender, and quite tasty. There were 4 sauces on the table (where they should be): sweet, sizzlin' sweet, mild, and smokin'. I tried them all, and sizzlin' sweet was my favorite. I would've liked a 5th sauce that was a little hotter. The coleslaw was quite good. It's your standard slaw, but for some reason it really hit the spot that day.
Anita had the pulled pork sandwich and fries and stole some of my coleslaw. The pork was smoked well. It was tender and tasty.
So if you're driving down I-75 and you're getting hungry, swing by Sonny's in Corbin or in their other locations nearby.