I'm always looking for something new and different to snack on during a race or game. These
hot dog bites from Rachael Ray
are great! And they're super easy!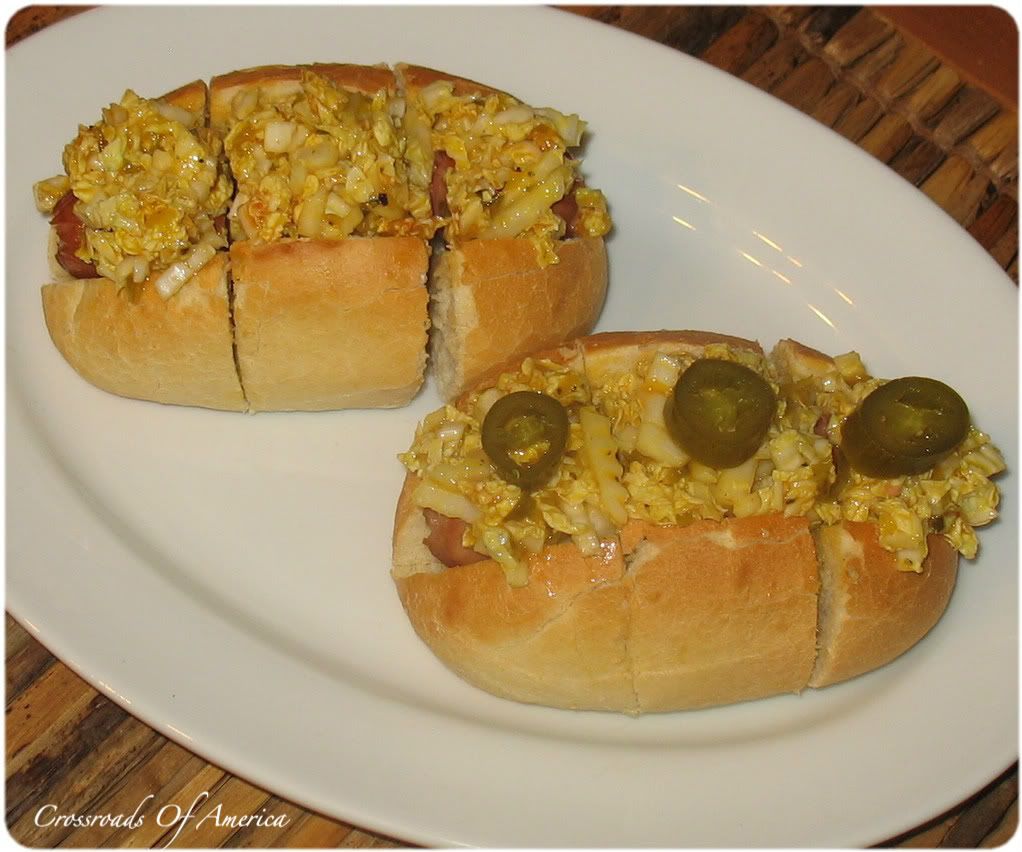 If you can't find Napa cabbage, just substitute a medium green cabbage.
Makes: 6 servings
Prep time: 10 minutes
Cook time: 15 minutes
Printable Recipe
Ingredients:
6 hot dogs
2 tablespoons butter, divided
Hot dog rolls, top sliced
2 tablespoons sweet pickle relish
2 tablespoons ketchup
2 tablespoons yellow mustard
2 tablespoons white vinegar
1 pound Napa cabbage, shredded and chopped
Pickled jalapeño, for garnish (optional)
1. Place hot dogs in a pot and cover with 1" of water. Bring to a boil then reduce to a simmer. Cook 6-8 minutes.
2. Drain the water and add 1 tablespoon of the butter to the pot over medium heat. Melt the butter and roll hot dogs around until the skins crisp. Remove hot dogs.
3. Brown rolls in oven or toaster.
4. In a large bowl, mix the sweet relish, ketchup, mustard, and vinegar. Add cabbage and toss to coat. Season with salt and pepper.
5. Place hot dogs in rolls and cover with slaw. Cut into 3 pieces and serve. Optionally, top them with a slice of pickled jalapeño.