Nothing beats a great sandwich. One of the things that make these really great is the dressing.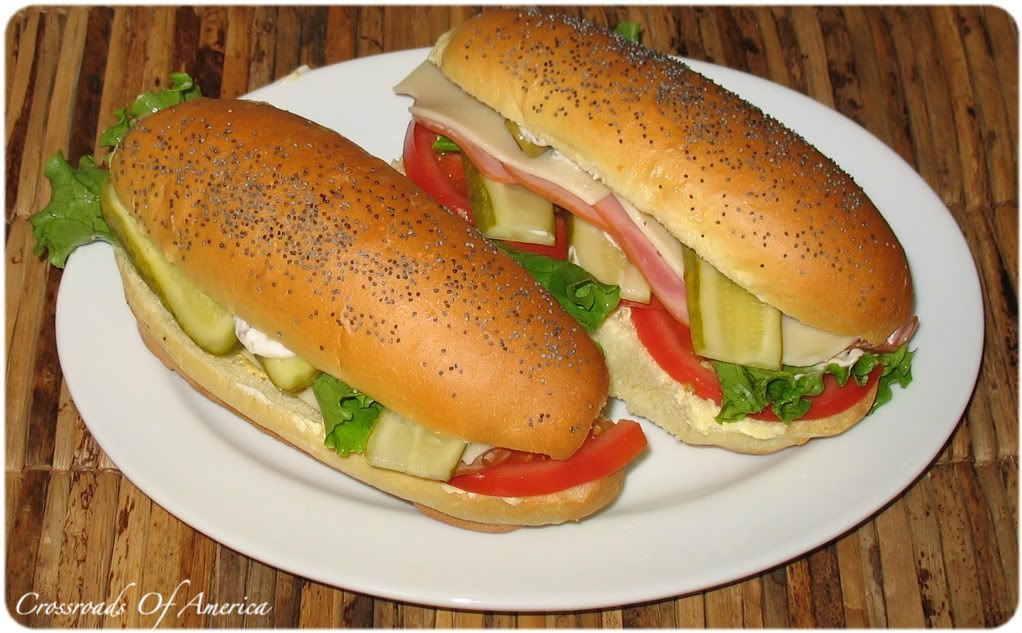 The recipe makes a bit of dressing, which is a good thing. I used the leftover on other sandwiches. In fact, I think it has become my standard sandwich topping.
I found the original recipe
here
.
Makes: 4 sandwiches
Prep time: 10 minutes
Printable Recipe
Ingredients:
1 cup mayonnaise
2 tablespoons red wine vinegar
2 teaspoons dried Italian seasoning
1/4 teaspoon garlic powder
4 drops hot sauce
4 sesame rolls, split
1 lb sandwich meat (we used turkey and ham)
8 slices Swiss cheese
1 tablespoon butter, softened
1 tablespoon honey Dijon mustard
Green lettuce
Dill pickle slices
Handful of green olives, sliced
1 tomato, sliced
1. In a small bowl, combine the mayo, red wine vinegar, Italian seasoning, garlic powder and hot sauce.
2. Spread butter and mustard onto bun bottoms. Spread top buns with mayo mixture.
3. Add meat, cheese, lettuce, tomato, pickle and olives. Season with salt and pepper. Add top bun and serve.