While we were staying at my parent's for Thanksgiving, we decided to slip out one evening and have dinner at
Shane's Rib Shack
. The reviews of Shane's were quite positive so I was looking forward to eating there.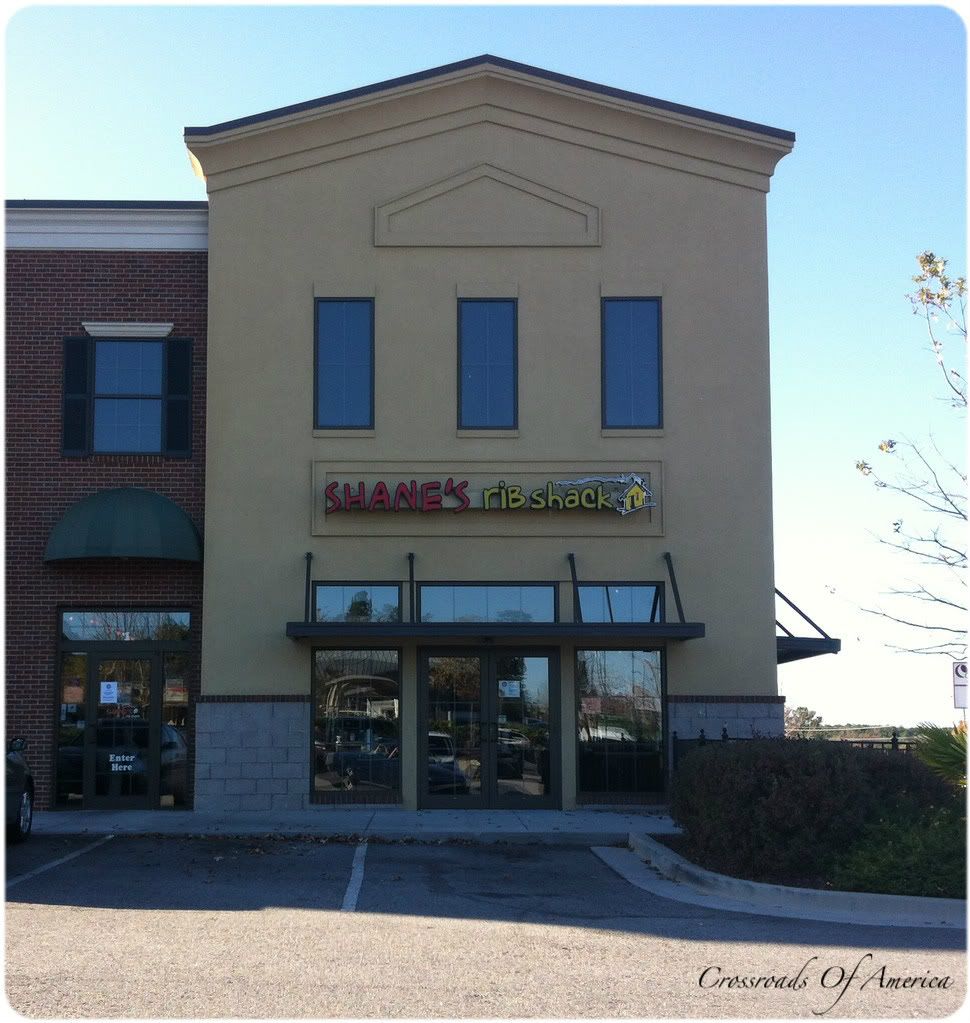 You order at the counter at Shane's. The place was definitely busy, and I found the staff both behind and in front of the counter to be quite friendly.
I figured that since they are famous for their ribs, I'd best get a half rack along with some okra and coleslaw. Mom got the sampler (ribs, tenders and pork). Dad got the half rack, same as me, and Anita ordered the chicken, with mac and cheese (which she said was outrageously good) and slaw (also good).
The food came out pretty quickly. Everything looked and smelled great, so I dove right in on the ribs. Man, they were good! Finger-lickin', tongue-smackin' darned good! They were tender, meaty, tasty, with just the right amount of char on the outside to give them some bite. I'm drooling just thinking about them again. I looked at their website and found that there's a Shane's in Louisville, KY. It's worth a trip there just for some ribs!
Everyone else enjoyed their food and bragged on it. I can't remember what all everyone said as I was in rib heaven, a world of my own, just enjoying the ribs and sides.