Anita and I pulled into Gatlinburg, TN, after about a 7 hour drive from Indianapolis. I'm a big fan of having a little liquid refreshment to shake off the road, if you know what I mean.
So, we left our hotel and walked into town and into the
Smoky Mountain Brewery
, just off Parkway, the main drive through Gatlinburg. The place was crowded since it was a Sunday afternoon during football season. There were TVs everywhere. Oh, and the pizza. You could smell the pizza and it smelled so good!
We didn't eat at the Smoky Mountain Brewery, though I have to say all the food looked and smelled terrific. Next time we're in Gatlinburg we'll go there for a bite to eat! Instead we headed upstairs to the bar for a few drinks. Since the place is a brewery, I ordered a large Mountain Light beer. Oh, let me tell you, what a welcomed beer it was! It was very, very good. Good enough to have more than one (and I did!).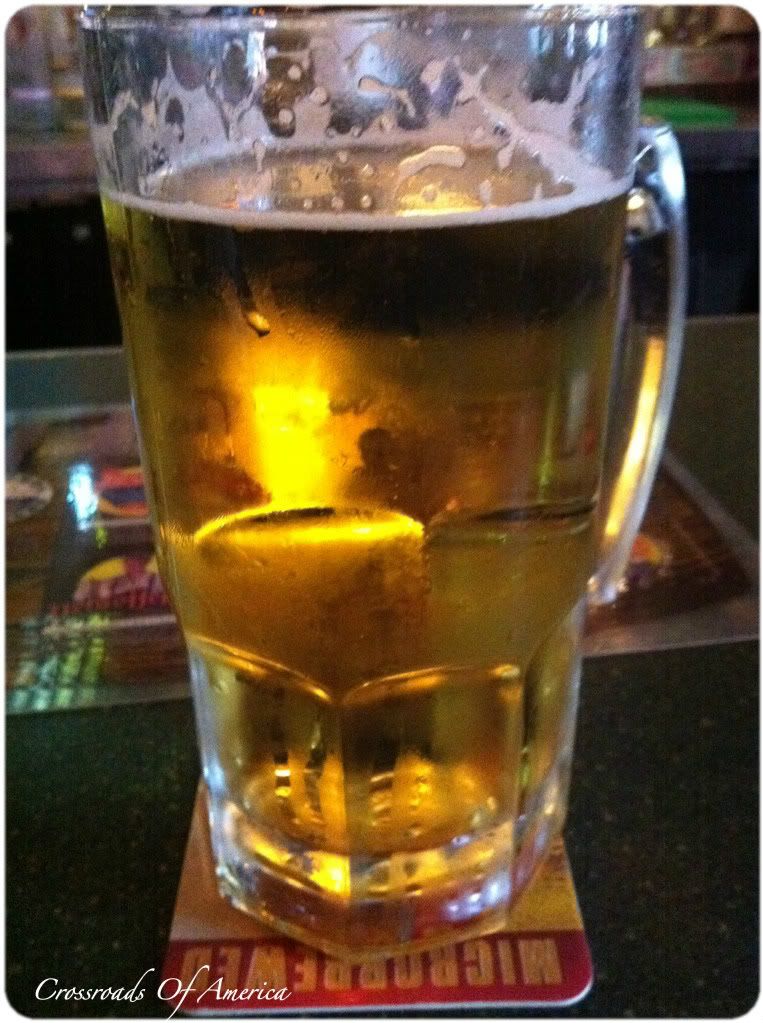 Bar service was friendly and fairly prompt considering how busy the place was. If you're in Gatlinburg, swing on by for a few drinks!