Jessica over at Cajunlicious
is always posting recipes that I have to make immediately. Everything she makes looks (and turns out) great.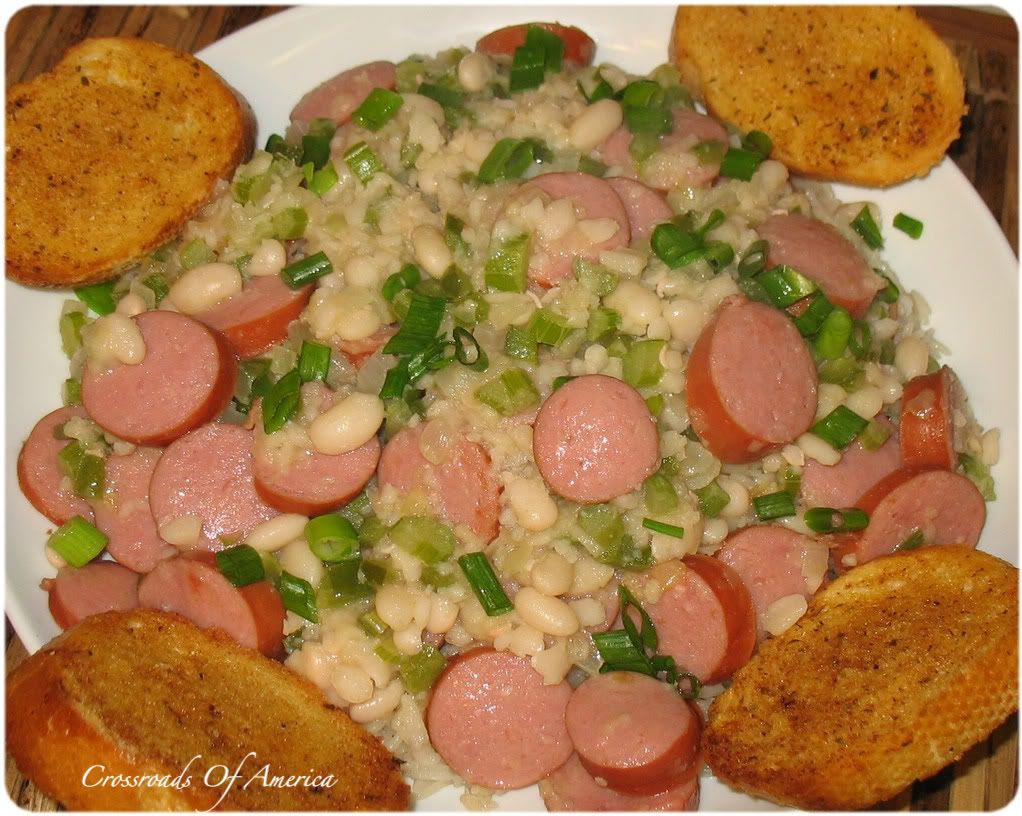 The weather is turning cooler here, and these beans rice really hit the spot. For the hot sauce, I broke out the BP Blows sauce.
Makes: 4 servings
Prep time: 10 minutes
Cook time: 40 minutes
Printable Recipe
Ingredients:
1 cup Basmati rice
2 1/2 cups chicken broth, divided
1 tablespoon extra virgin olive oil
1 tablespoon salt
2 bay leaves
1/2 medium green bell pepper, diced
1/2 small white onion, diced
2 stalks celery, diced
1 tablespoon butter
2 cloves garlic, minced
1 lb smoked sausage
1 can Navy beans (I used dried beans that I soaked 5 hours, then simmered for 1 hour)
2 green onions, sliced
Hot sauce
1. Rinse and drain the rice. Place in a saucepan along with oil, 1 1/2 cups broth, bay leaves and salt. Bring to a boil and continue boiling until liquid reduces to the same level as the rice. Reduce heat to a simmer, cover, and cook 20 minutes.
2. Meanwhile, melt the butter in a large pan. Add peppers, onion, and celery and saute until starting to soften.
3. Add garlic and cook another 30 seconds.
4. Add sausage and cook until starting to brown.
5. Pour half of the can of beans into a small bowl. Mash lightly with the back of a spoon. Add mashed and unmashed beans to skillet with meat. Add remaining broth. Heat through.
6. Serve meat and beans over rice, topped with green onions with hot sauce on the side.