These sandwiches are so good. The key is to press them for at least an hour before serving.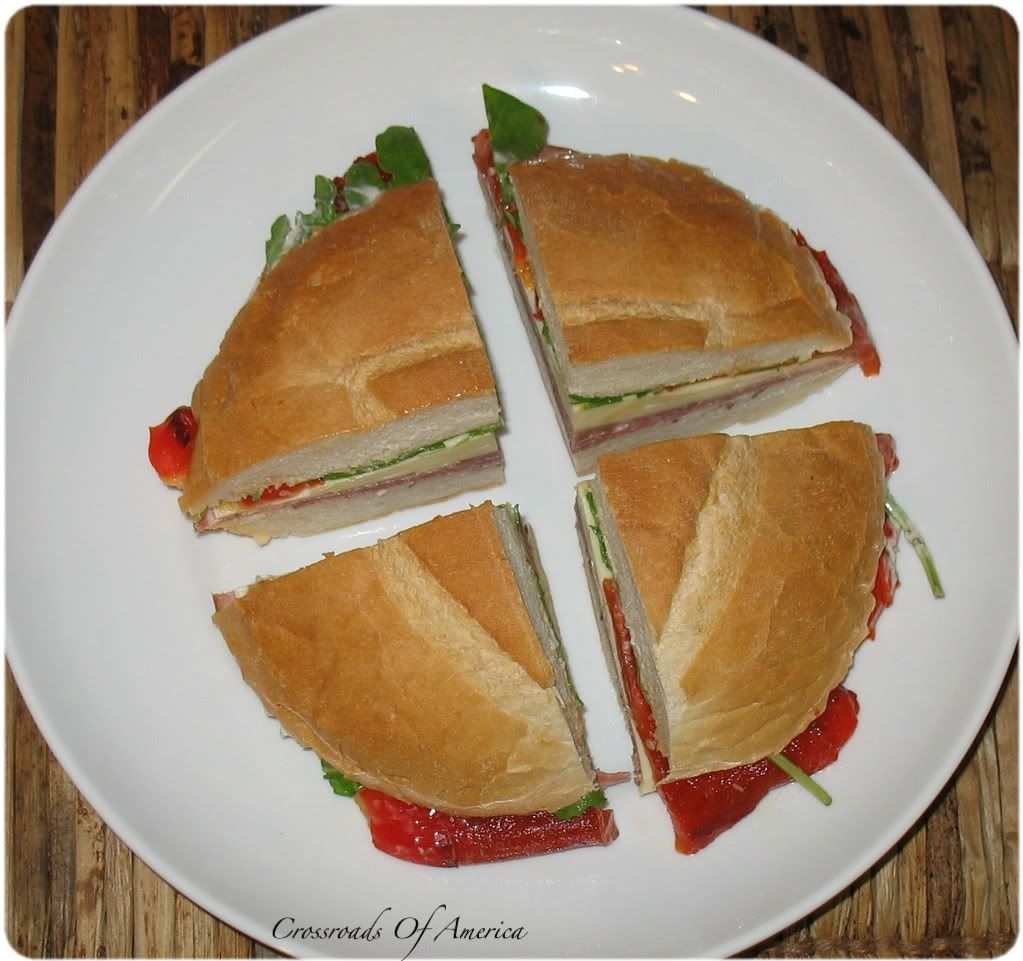 I used a loaf of sourdough bread from Panera. You could use a loaf of French bread if you can't find a round loaf of bread. I found the original recipe
here
.
Makes: 4 sandwiches
Prep Time: 1 hour
Cook time: 20 minutes
Printable Recipe
Ingredients:
1 round loaf country bread, split
2 tablespoons extra virgin olive oil
1 large red pepper (you can substitute roasted red peppers from a jar)
8 slices salami (more or less depending on the size of your bread)
6 slices provolone cheese (more or less depending on the size of your bread)
1 large handful arugula, rinsed and trimmed
1. Roast pepper on a grill or under the broiler. Let cool slightly then remove skin and slice.
2. Brush bread with oil.
3. Top bread with salami, cheese, and peppers. Add arugula.
4. Wrap sandwich in foil. Place on baking sheet or in a large skillet. Place another baking sheet or skillet on top. Add something heavy, like large food cans or a bag of flour to press the sandwich down. Let set in fridge for one hour, pressing down more with your hands every 15 minutes.
5. Cut into wedges and serve.