These little sandwiches came out fantastic. They were a big hit.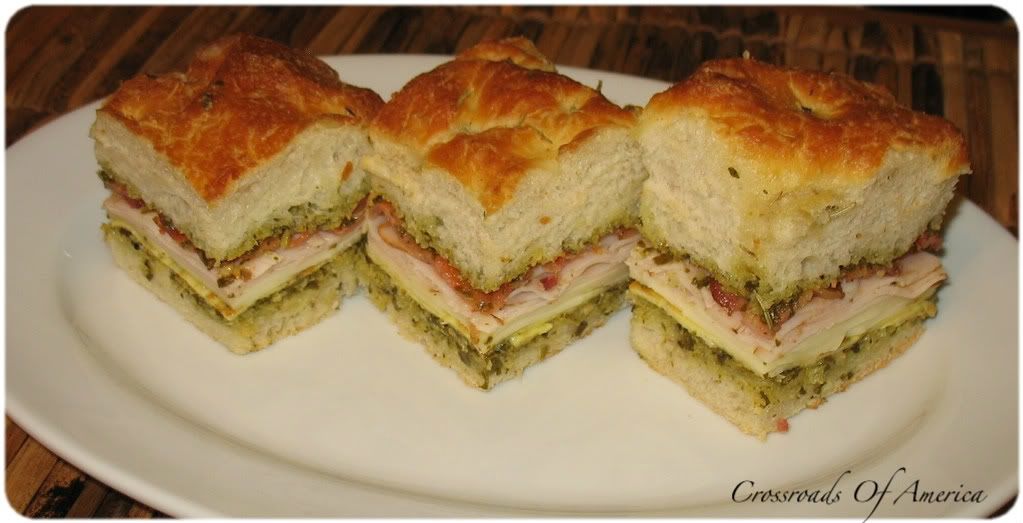 You can leave off the crepes if you want, but we thought they were worth the effort. The
original recipe
came from Giada de Laurentiis.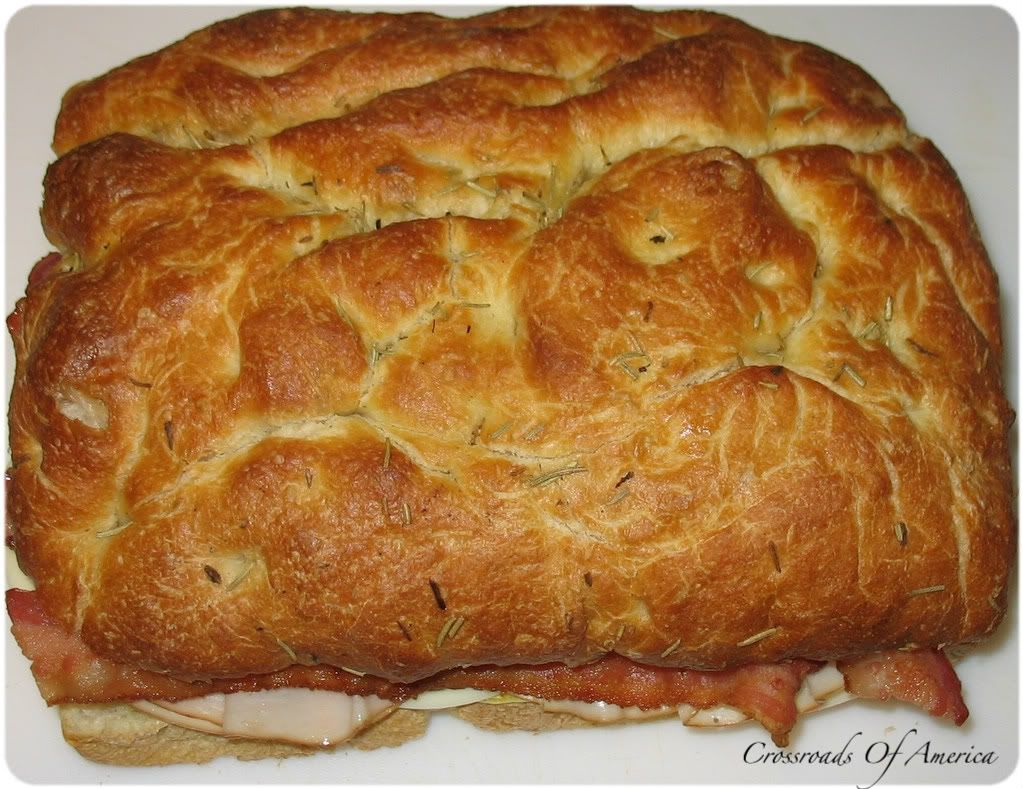 Makes: 4 servings
Prep time: 5 minutes
Cook time: 20 minutes
Printable Recipe
Ingredients:
2 large eggs
1 tablespoons whipping cream
1/2 tablespoon butter
5 slices bacon
1 loaf focaccia bread
1/2 cup pesto
8 slices turkey sandwich meat
4 slices provolone cheese
1. Preheat oven to 350 F.
2. Fry bacon until crisp. Drain and keep warm.
3. Whisk eggs, cream, and a pinch of salt and pepper. Melt butter in a small skillet. Add in half of the egg mixture, swirling to cover the skillet. Cook about 1 1/2 minutes or until the egg has set. Remove and repeat with remaining egg mixture.
3. Cut bread in half lengthwise. Place on a baking sheet and bake until warm, 5-10 minutes.
4. To assemble sandwiches, smear pesto on bread halves. Add the crepes, sandwich meat, bacon, and cheese. Slice into bite-sized sandwiches and serve.