This is the perfect recipe for a large dinner. It makes a big batch, and is really easy to make.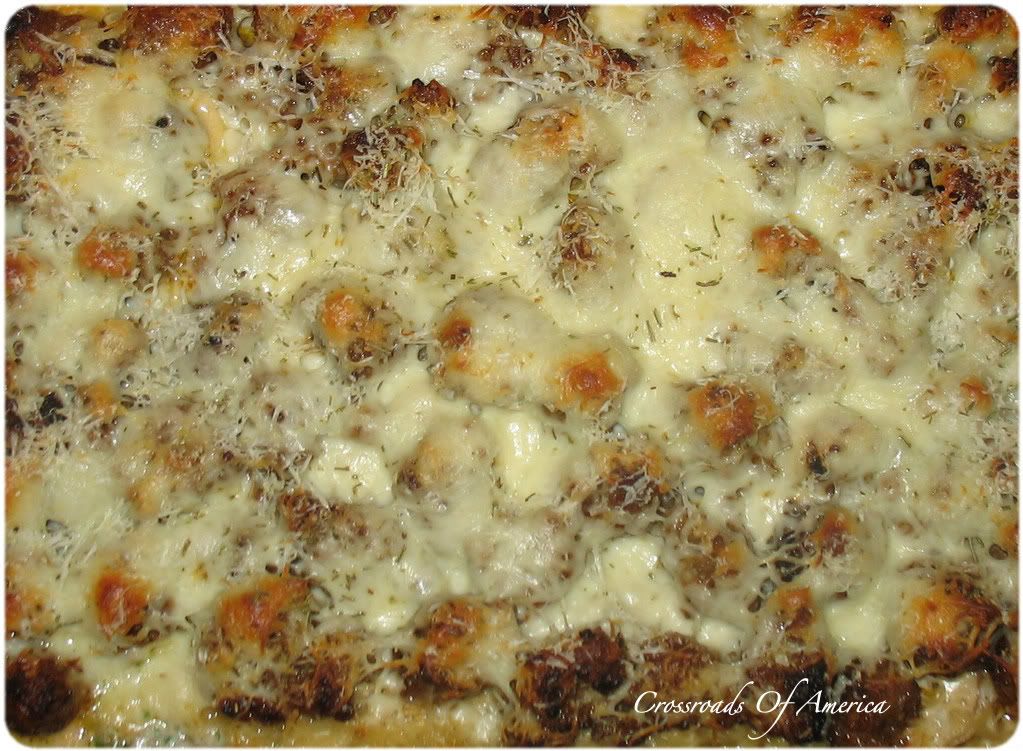 You can switch things up a bit by omitting the rosemary and substituting Creole seasoning. I found the original recipe over on
Bo's Bowl blog
, which is chock full of great food ideas!
Makes: 8-10 servings
Prep time: 10 minutes
Cook time: 45 minutes
Printable Recipe
Ingredients:
1 1/2 lbs mild Italian sausage (I used hot for some kick!)
2 tablespoons olive oil
1/2 lb Crimini mushrooms, sliced
1 tablespoon dried rosemary, crushed, divided
2 15-oz jars Alfredo sauce
1 lb angel hair pasta
8 oz shredded mozzarella cheese
1/4 cup freshly grated Parmesan cheese
1. Preheat oven to 350 F.
2. Remove the sausage from casings and slice into 1/2" rounds.
3. Heat the oil over medium-high heat in a large skillet. Add the sausage and brown on both sides. Remove to a paper towel-lined planed
4. Add the mushrooms to the skillet and saute until soft. Add 1/2 of the rosemary, combine.
5. Add the two jars of Alfredo sauce to the skillet. Stir, bring to a boil, and reduce to a simmer.
6. While the sauce is simmering, cook the angel hair pasta per the package instructions EXCEPT do not cook fully. Reduce the cooking time by 1 minute instead.
7. Drain the pasta well and add to the sauce. Combine well.
8. Spray a 13" x 9" baking dish with non-stick spray. Carefully pour in the sauce/pasta mixture and spread out evenly. Top with the sausage pieces and cheese and sprinkle with remaining rosemary.
9. Bake 25-30 minutes or until the sauce is bubbly and the cheese is melted. Place under the broiler for a minute or two to brown the top and serve.