Creamy. Cheesy. Beefy. Goody!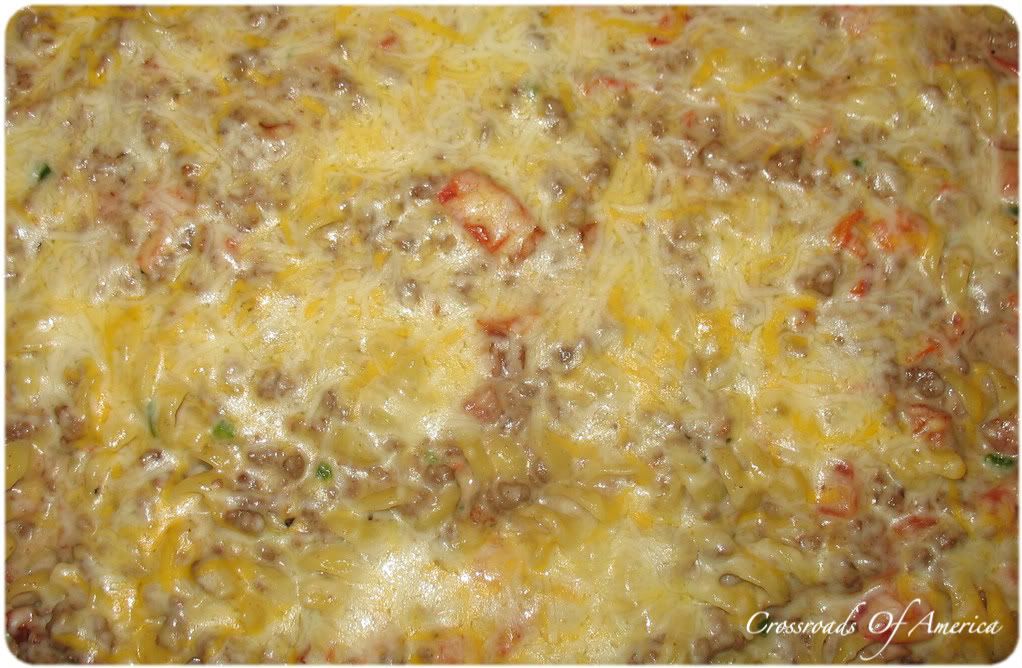 I'm a big fan of the
Smoky Mountain Cafe blog
. They have lots of good-tasting, stick-to-your-ribs food. This time of year that's exactly what I'm looking for!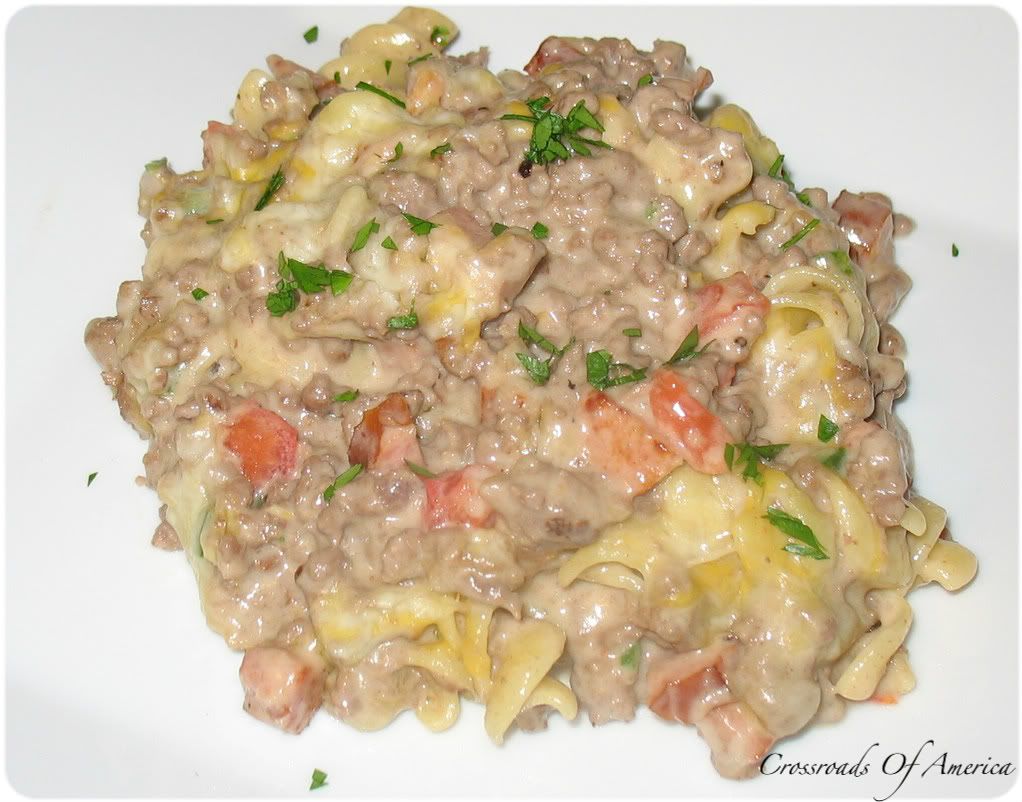 This mac is very easy to make. I made a few very minor changes to the original recipe. I didn't have andouille on hand, so I substituted smoked sausage.
Makes: 6 servings
Prep time: 10 minutes
Cook time: 40 minutes
Printable Recipe
Ingredients:
1 tablespoon butter
1 cup chopped smoked sausage (or andouille)
2 lbs ground beef
1 tablespoon flour
1 1/2 cups heavy cream
2 teaspoons Worcestershire Sauce
2 Roma tomatoes, chopped
1 jalapeño, chopped
3/4 teaspoon salt
1/4 teaspoon pepper
2 cups shredded sharp cheddar cheese, divided
2 cups dried pasta (I used rotini)
Cajun seasoning (I used Cajun Power)
1. Preheat oven to 375 F.
2. Cook pasta per package instructions. Drain well.
3. Heat a large skillet over high heat. Add the butter and melt. Add the sausage and brown lightly.
4. Add the ground beef. Crumble and cook until almost done.
5. Stir in the flour. Reduce heat to medium. Add the cream and Worcestershire sauce. Stir often, simmering, until the sauce thickens.
6. Add the tomatoes, jalapeño, salt, pepper, 1 1/2 cups of the cheese, and the Cajun seasoning, to taste. Stir until the cheese has melted completely.
7. Remove from heat. Stir in the pasta. Spray a 9" x 13" baking dish with non-stick spray. Pour the pasta mixture into the dish and spread out evenly. Sprinkle with remaining cheese.
8. Bake 8-10 minutes or until cheese is golden brown.