Yep, they're messy. And messy means they're good! You can pick them up and eat them as sandwiches, and you should. But, if you don't, it's still ok.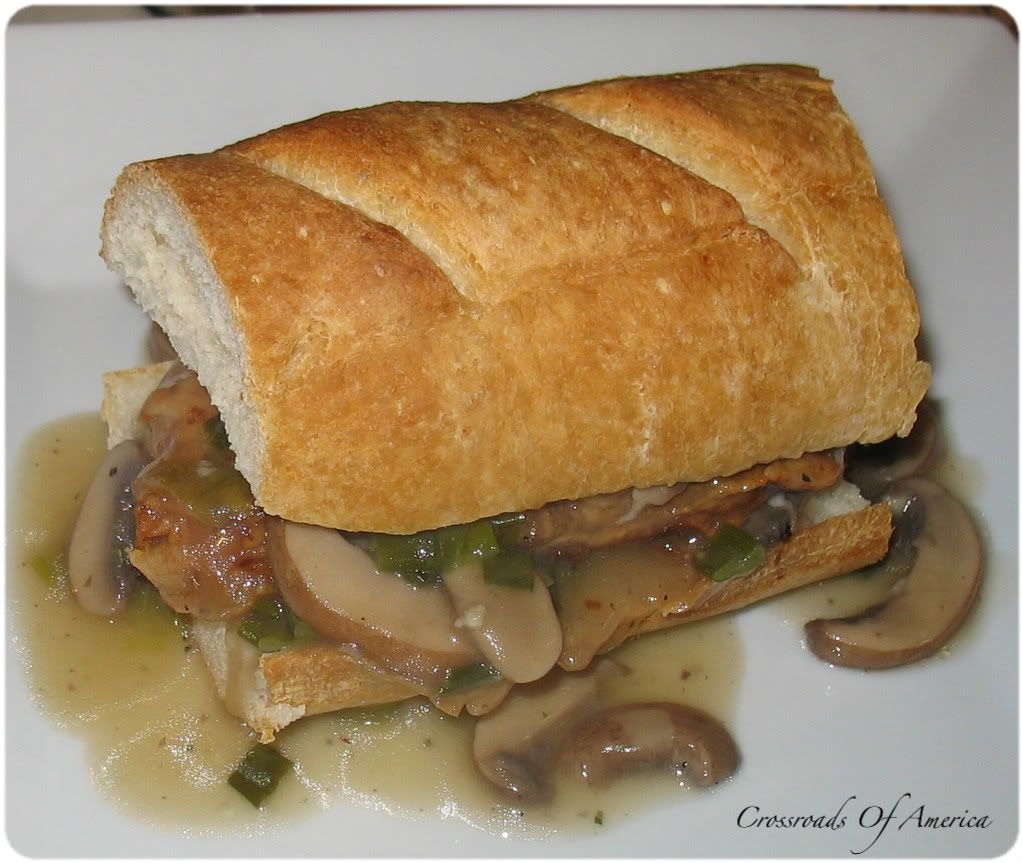 I made these sandwiches using brined chicken breasts. You could also cut the chicken into nuggets.
Makes: 3 sandwiches
Prep time: 1 day
Cook time: 20 minutes
Printable Recipe
Ingredients:
1/2 quart buttermilk
1 cups water
1/4 cup kosher salt
2 tablespoons sugar
1 tablespoon lemon pepper
1 tablespoon minced fresh rosemary, plus more for garnish
1/2 teaspoon minced fresh sage
3 large boneless, skinless chicken breasts, butterflied
Canola oil, for frying
3 cups all-purpose flour
Salt and pepper
1 large loaf French bread, cut in half lengthwise and then into thirds

Gravy (see below)
1. Place chicken in a large resealable baggie. Add buttermilk, water, salt, sugar, lemon pepper, rosemary and sage. Seal and shake to combine. Place in refrigerator overnight.
2. Heat oil to 350 F.
3. Place flour in a shallow dish. Season with salt and pepper. Working in batches, remove chicken from brine and coat well in flour. Fry for 10-15 minutes (cook time will vary depending on the thickness of your chicken pieces) or until chicken is done. Remove to a paper towel-lined plate.
4. Serve chicken over French bread, cut into sandwich-sized pieces, topped with gravy and sprinkled with additional rosemary as desired.
For the Gravy:
1 stick unsalted butter
1 teaspoon chopped garlic
1/2 lb fresh mushrooms, sliced
5 stalks green onion, chopped
1/2 teaspoon black pepper
1 cup chicken broth
1/4 cup cold water
1 1/2 teaspoons corn starch (or more)
1. Heat a sauce pan over medium high heat. Add butter and garlic and saute for 2 minutes.
2. Add the mushrooms, green onion and pepper and saute for another 10 minutes.
3. Add chicken broth and bring to a boil. Reduce heat to a simmer.
4. Combine starch and water in a cup and slowly stir into the gravy. Whisk to combine. Gravy should thicken. If not, add another batch of water and corn starch.
5. Remove from heat and serve.