This dip is fantastic. I found the original recipe on the
Cajun Delights blog
, one of my favorite places to go for all things Cajun!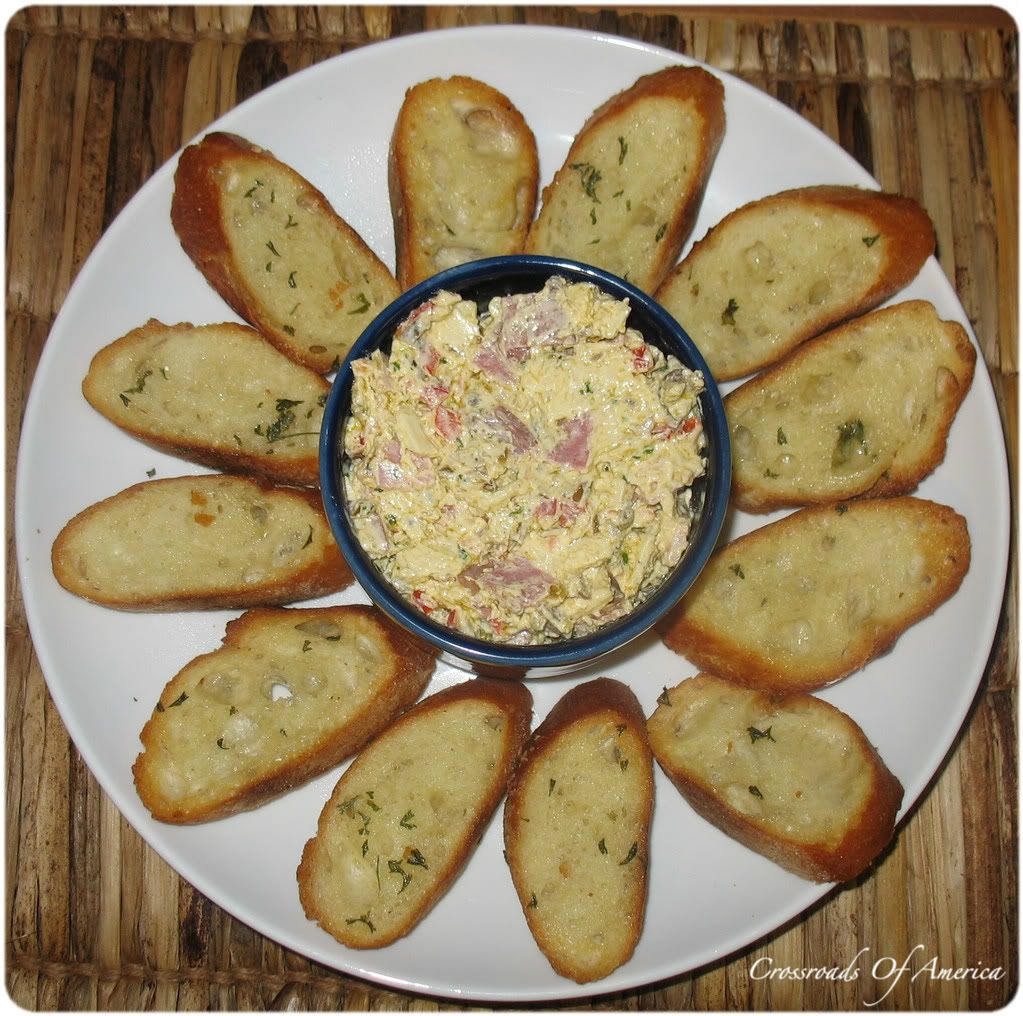 Normally we make
our own olive salad
when making muffulettas. I used a pre-made salad this time, and it was pretty darned spicy I have to admit. I loved the kick!
We served this dip with toasted baguettes, but you can also have it with crackers, such as wheat thins. If the dip is too thick, just stir in a bit more of the half-and-half.
Makes: 12 or so servings
Prep time: 10 minutes
Cook time: 2 hours
Printable Recipe
Ingredients:
1 cup Italian olive salad, drained
1/2 cup salami, diced (I used sandwich meat)
1/2 cup cooked ham, diced
1/4 lb provolone cheese, diced (I used about 6 slices of deli cheese)
8 oz cream cheese, softened
1 teaspoon Creole mustard
1/2 red bell pepper, diced
2 tablespoons fresh parsley, chopped
1 teaspoon (or more) Cajun seasoning
Tabasco, to taste
3 tablespoons (more or less) half and half
1. Combine all but the cream in a bowl. Add half and half slowly, until dip is the desired consistency.
2. Refrigerate for at least 2 hours before serving. Stir before serving and add a bit more cream if needed.