I've been trying to use more and more dried beans in my cooking. I think they're tastier than the canned ones. And cheaper.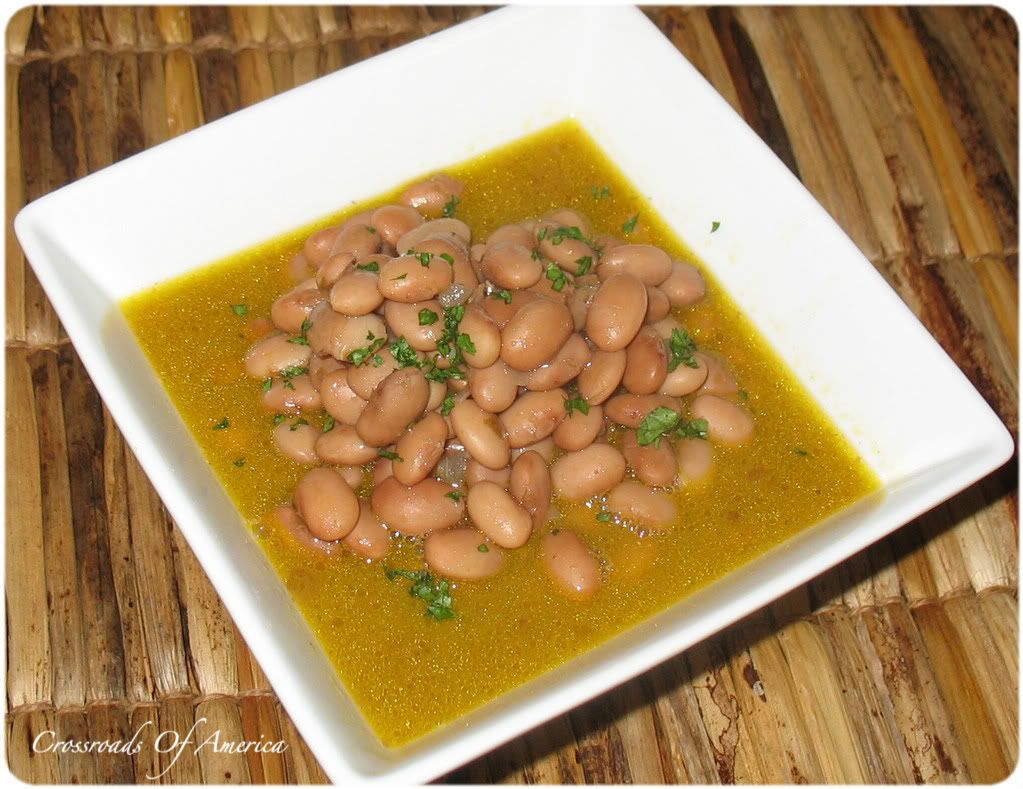 Have you noticed that some canned beans aren't just beans? There can be other things in the cans, including sugar and who-knows-what else. So I'll stick with just beans whenever I can.
These pinto beans came out very tasty and tender. They may take a little while to make, but they are worth it.
Makes: 8 servings
Prep time: Overnight
Cook time: 2 hours 10 minutes
Printable Recipe
Ingredients:
1 lb dried pinto beans, soaked overnight, drained
3 cups vegetable stock
4 tablespoons butter, halved
4 cups water
1 small red onion, halved
1 teaspoon salt
1/2 teaspoon freshly ground black pepper
1. Put beans into large pot. Add stock and half of the butter. Bring to a boil. Cover and cook for 5 minutes.
2. Add the water and onion and return to a boil. Reduce heat, cover, and simmer for 1 hour.
3. Add remaining butter and salt and pepper and simmer, uncovered, for another hour or until beans are tender. Add more salt and pepper to taste.