I love the
Plain Chicken blog
. I follow it daily.
These
club sandwich puffs
are great snacks for the big game. You can mix it up, using any sandwich meats or cheeses you have on hand. You can also use different mustards in each puff.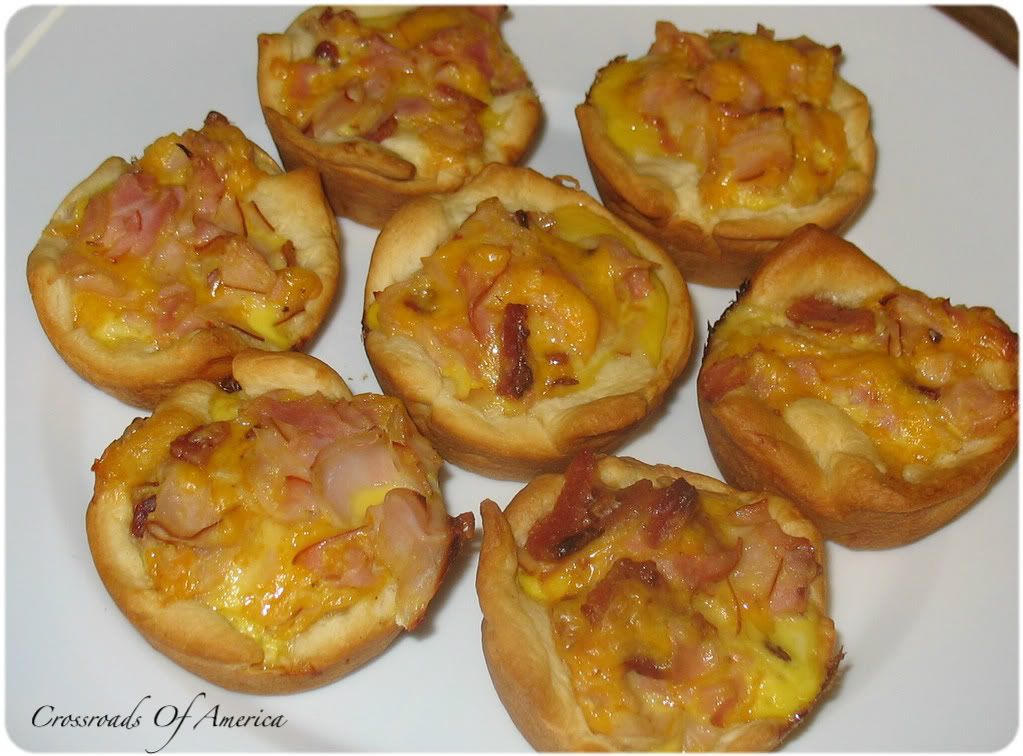 I used a large muffin pan instead of a mini-muffin pan, so I couldn't get 24 puffs out of a tube of crescent rolls. Instead ended up with about 12 or so of them. It all comes down to how much you stretch the dough and if you use a large pan or small. As long as you have enough room for the filling, they'll turn out great.
Makes: 12-24 puffs
Prep time: 10 minutes
Cook time: 15 minutes
Printable Recipe
Ingredients:
1 oz thin ham sandwich meat, chopped (3-4 slices)
1 oz thin turkey sandwich meat, chopped (3-4 slices)
1 oz thin roast beef sandwich meat, chopped (2-3 slices)
2 slices bacon, cooked,drained, chopped
1 teaspoon onion powder
1/2 cup cheddar cheese, shredded
1 egg
1 tablespoon honey mustard
1 8 oz tube crescent dinner rolls
1. Preheat oven to 350 F.
2. Combine the sandwich meats, bacon, onion powder, cheese, egg and mustard in a small bowl.
3. Spray a mini muffin pan with non-stick spray. You can also use a large muffin pan.
4. Unroll the crescent roll dough onto a lightly floured surface. Pinch the seems together and flatten out with a rolling pin. Cut into 24 squares if using a mini-muffin pan, or 12 if using a large muffin pan.
5. Press dough squares into the muffin cups and press along the edges, forming a cup.
6. Spoon sandwich meat mixture into each cup. Bake 15 minutes or until golden brown.