This is quite easily
our favorite recipe
from Giada de Laurentiis.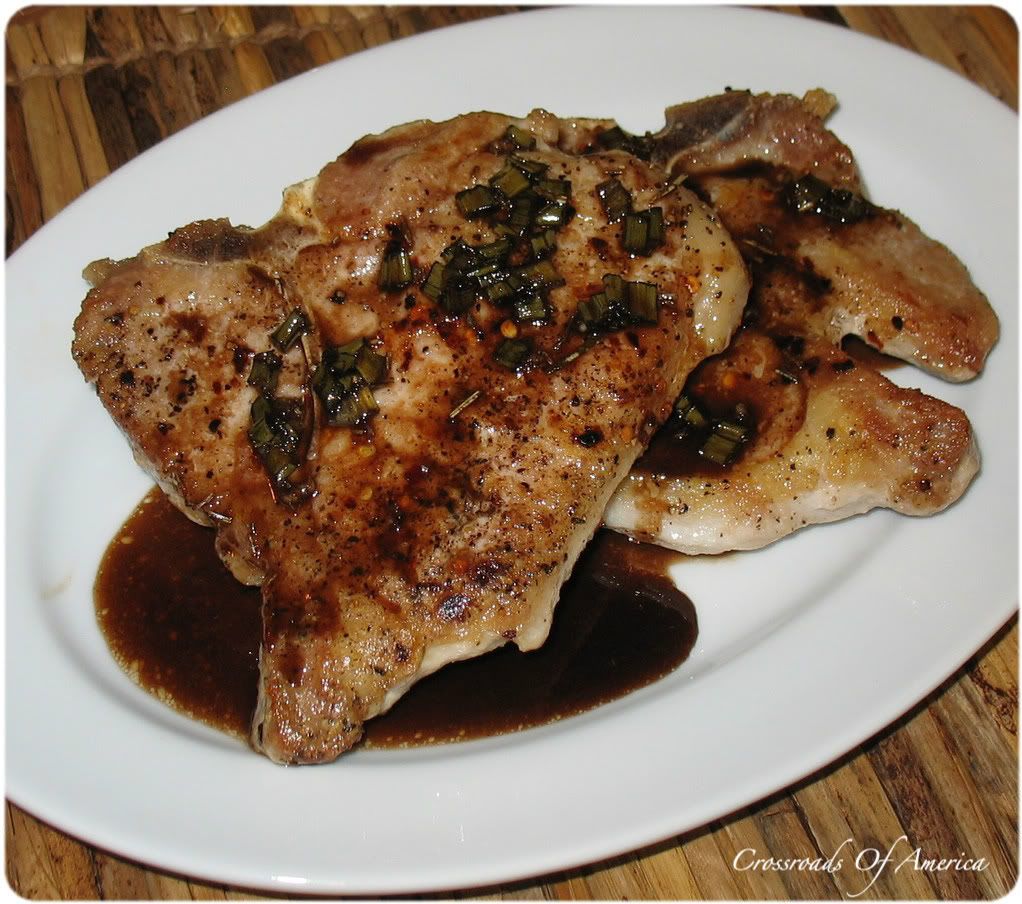 The glaze on these chops is outstanding. I'm going to try it on boneless, skinless chicken thighs next.
Makes: 2 servings
Prep time: 5 minutes
Cook time: 12 minutes
Printable Recipe
Ingredients:
2 tablespoons olive oil
2 bone-in pork chops
1/2 teaspoon crushed red pepper flake
For the glaze:
1/4 cup balsamic vinegar
1/4 cup honey
1 clove garlic, minced
1 green onion, chopped
1 teaspoon dried rosemary
2 tablespoons butter, cut into cubes, softened
1. Season pork chops with salt, pepper and the red pepper flakes.
2. Heat the oil in a large skillet. Add the chops and cook 5-6 minutes per side until done. Remove from heat.
3. Meanwhile, place glaze ingredients into a small saucepan. Bring to a boil, reduce to a simmer, and simmer for 7-9 minutes. Remove from heat and stir in the butter until melted. Add salt and pepper to taste.
4. Serve chops drizzled with glaze.