Cajunlicious
is one my most favorite blogs to follow. Jessica posts some really great tasting food there. If you haven't subscribed to the Cajunlicious blog, you really should.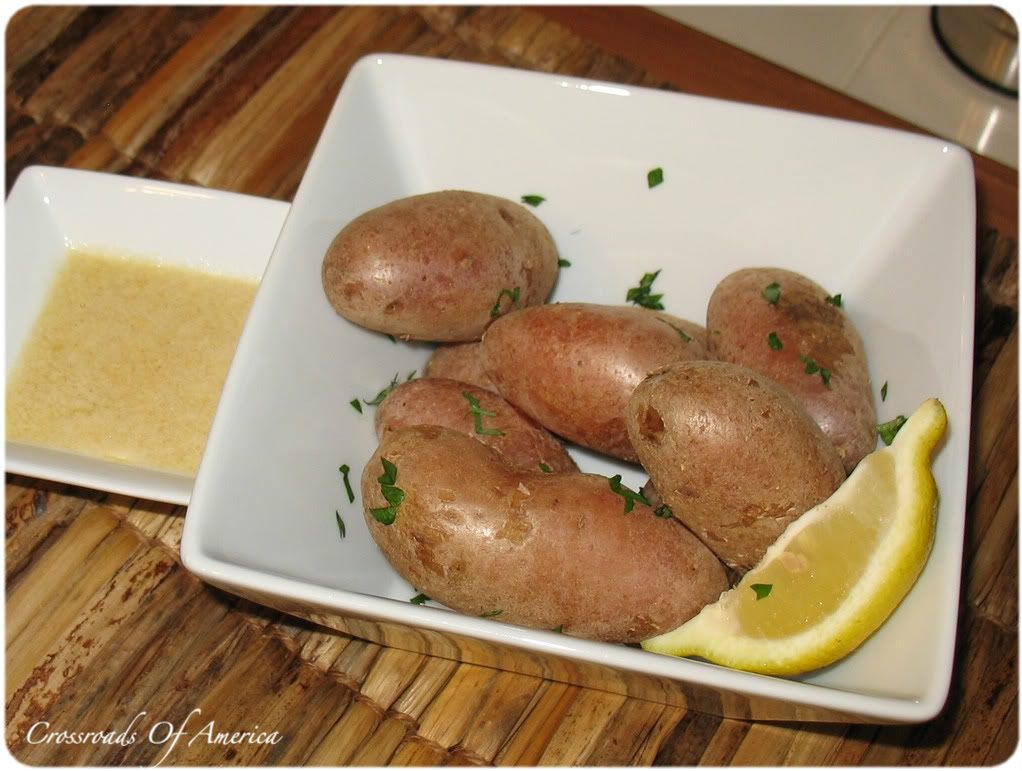 These potatoes are soooo good and yet so easy to make. I love crab boil. The smell of these potatoes cooking made me want to make another
poor man's shrimp boil
.
Makes: 3-4 servings
Prep time: 5 minutes
Cook time: 20 minutes
Printable Recipe
Ingredients:
1 lb small red potatoes, washed but not skinned
1/4 cup seafood boil (I used Louisiana brand)
1 lemon, halved plus 1 more for serving
1 stick + 2 tablespoons butter
1 tablespoon garlic salt
Fresh chopped parsley, for garnish
1. Combine seafood boil with one cup of water. Pour into a pot.
2. Add potatoes, juice of one half of the lemon and 2 tablespoons of the butter and enough water to cover the potatoes to the pot. Bring to a boil. Continue boiling until the potatoes are fork-tender, 10-15 minutes depending on the size of the potatoes.
3. While potatoes are cooking, melt the stick of butter. Stir in the garlic salt and juice of the remaining lemon half.
4. Drain potatoes. Serve with remaining lemon, cut into wedges, topped with chopped parsley and dipping butter on the size.