Anita was off work today, so for lunch we drove over to
Sam's Gyros
and picked up a regular gyro (for Anita) and a spicy gyro (for me) and headed over to
Ritchey Woods Nature Preserve
in Fishers. We have driven by Ritchey Woods at least a hundred times and always wanted to stop, and today we finally did.
Ritchey Woods is a nature preserve of about 127 acres. There are several walking trails...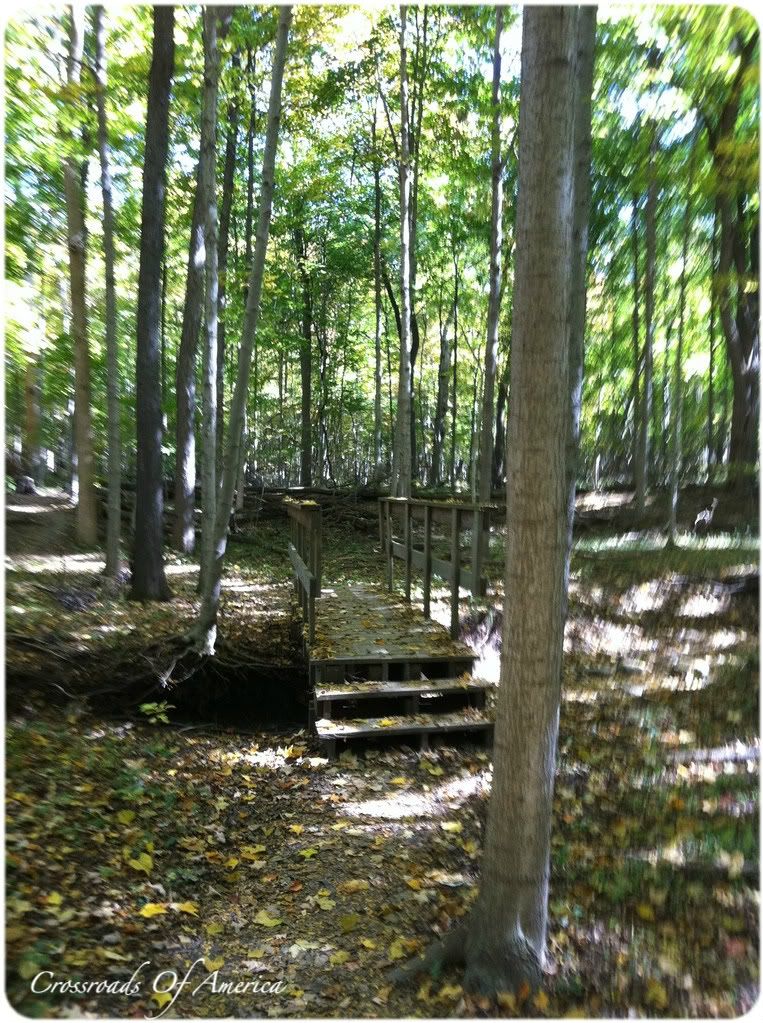 ... and a few picnic tables, and a nice shelter area for anyone's use.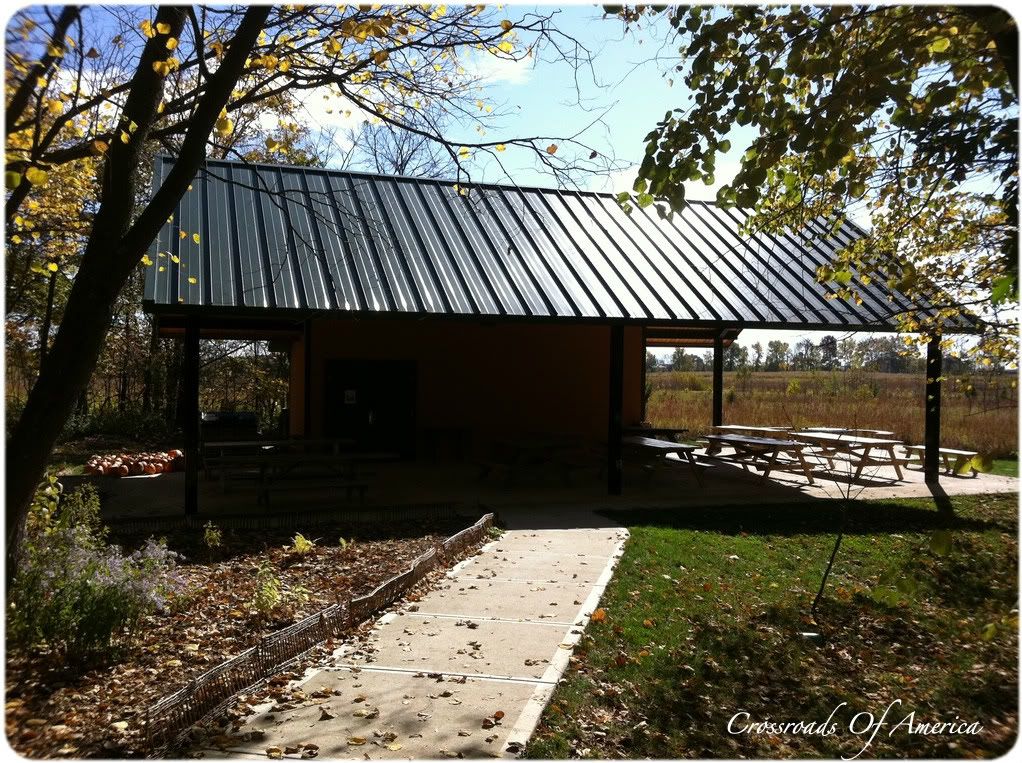 It seems that the shelter was recently used for a rather major pumpkin carving activity!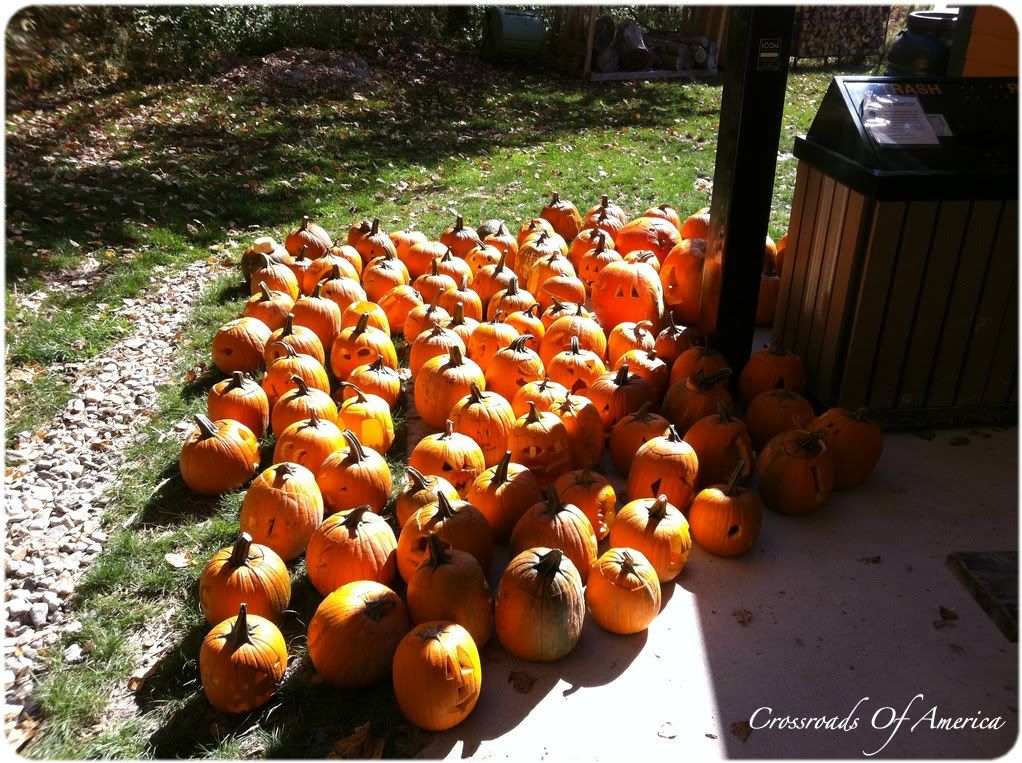 It was nice out today (mid 70s), and there were a few people there walking their dogs... or just walking themselves!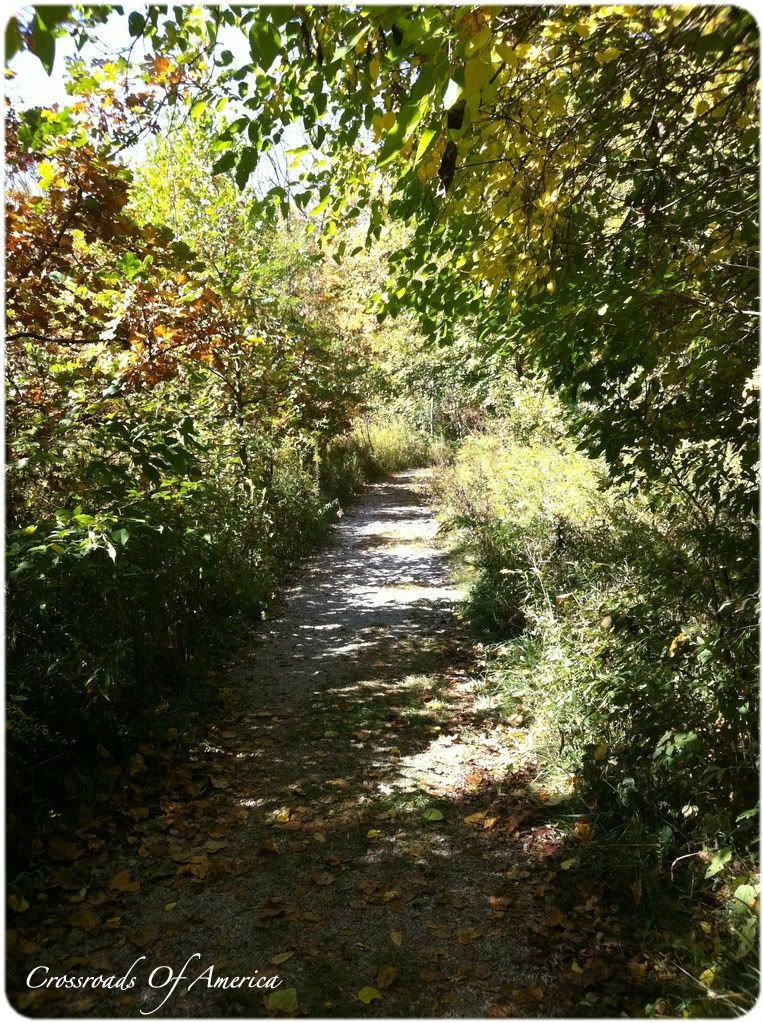 While walking along one trail we discovered these enormous
giant puffball mushrooms
. Apparently these mushrooms can get over 40 pounds in weight! I can believe it by how big they are! The large one below was bigger than a basketball!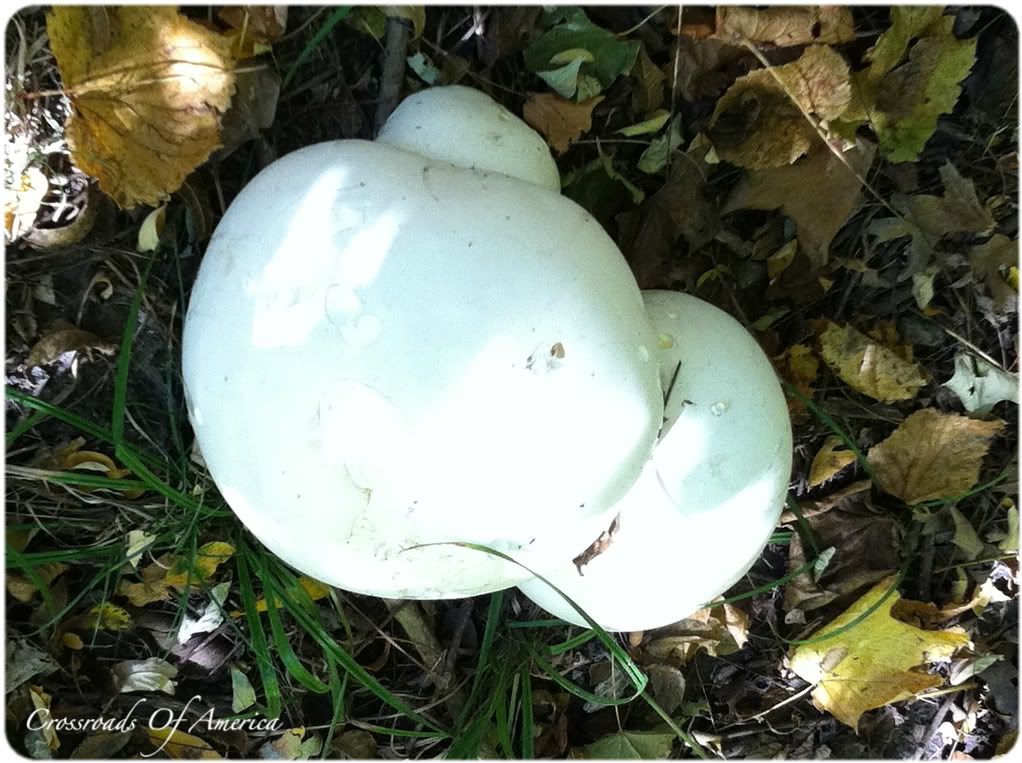 Ritchey Woods is a nice little place to stop by for a stroll and enjoy the woods and nature. We are looking forward to returning soon.