I love my Weber Performer grill. It is super easy to light, and has plenty of room for direct and indirect cooking.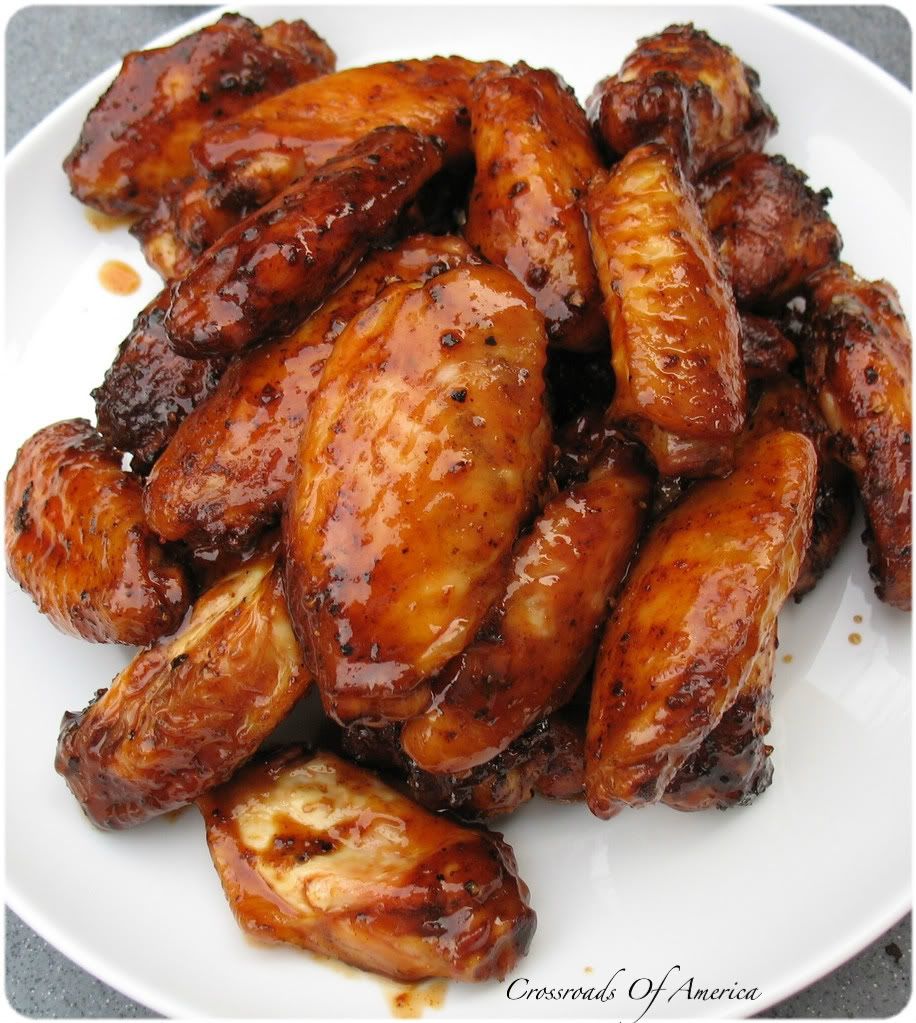 These
wings from Blues BBQ
are great off the grill. You don't need a dipping sauce, trust me.
Makes: 4-6 servings
Prep time: 4 hours
Cook time: 1 hour
Printable Recipe
Ingredients:
2 1/2 tablespoons fresh ground black pepper
1 tablespoon onion powder
1 tablespoon chili powder
1 tablespoon garlic powder
1 tablespoon seasoned salt
5 pounds chicken wings, rinsed and dried, cut into pieces
1 cup honey
1/2 cup hot barbecue sauce (I used Grandma Foster's Smooth and Spicy)
3 tablespoons apple juice
1. Mix the pepper, onion, chili and garlic powders and salt in a small bowl. Pour into a large resealable baggie.
2. Add the chicken to the bag and seal. Toss to totally coat the wings. Place in fridge and let marinate for 4 hours.
3. Prepare grill for indirect cooking. Add wings and cook for 20 minutes., Flip and cook another 20-25 minutes or until done.
4. In a small saucepan, mix the honey, barbecue sauce, and apple juice. Bring to a simmer and keep warm.
5. Place wings in a large disposable aluminum pan. Pour sauce over the wings and toss to coat. Place pan on grill, directly over the heat. Continue heating, flipping often, until the glaze is how you'd like it (in our case, nice and thick and gooey!). Remove and enjoy!