This is a really great, hearty dip. Serve with thick chips or crackers. If its too thick for your liking, thin it up with a little more sour cream or even milk.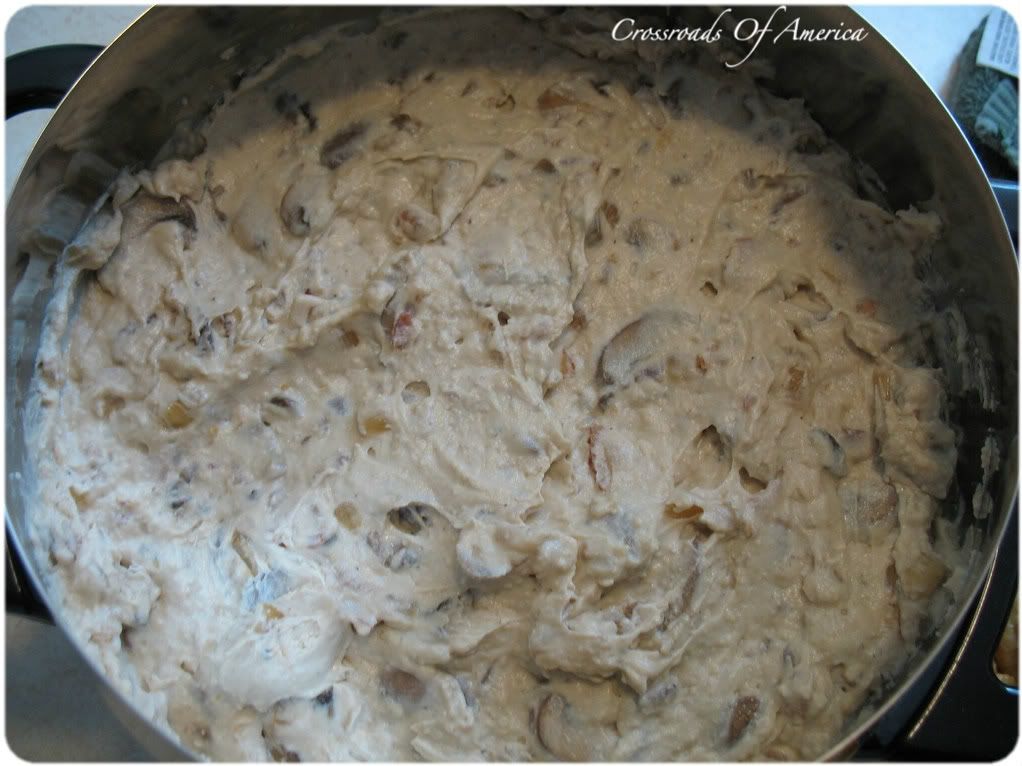 Our niece took some home to have over noodles. It's very stroganoff-y.
Makes: 12 servings
Prep time: 5 minutes
Cook time: 15 minutes
Printable Recipe
Ingredients:
3 slices bacon
8 oz fresh mushrooms, sliced
1/2 medium white onion, chopped
1 clove garlic, minced
2 tablespoons all-purpose flour
1/4 teaspoon salt
1/8 teaspoon black pepper
1 8 oz package cream cheese, cubed
2 teaspoons Worcestershire sauce
2 teaspoons soy sauce
1/2 cup sour cream (plus more if the dip gets too thick)
1. Cook bacon until crisp in a large skillet. Remove and crumble.
2. Add the mushrooms, onion and garlic to the skillet with the bacon drippings. Cook until the mushrooms are tender and the liquid has almost completely evaporated.
3. Sprinkle the mushroom mixture with the flour, salt and pepper. Stir.
4. Mix in cream cheese cubes, and Worcestershire and soy sauce. Reduce heat to low and cook until the cream cheese is completely melted.
5. Remove from heat and stir in the sour cream and bacon. Serve warm (I served the dip in a fondue pot set to 'warm').