Wow, this came out great. I few weeks back I bought some pork loins on sale. I split them into 2-3 pound sections and froze them until I could find something good to use them in.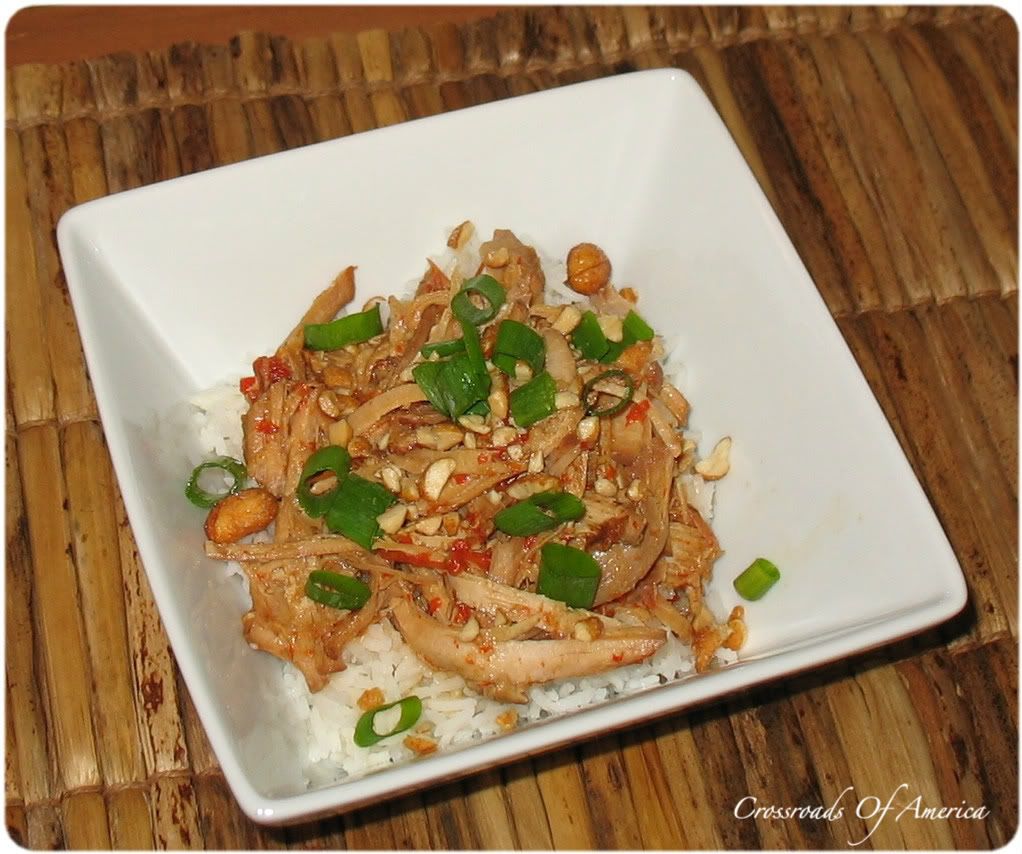 Well, I found something good, that's for sure. I was a little skeptical about the peanut butter, but don't be shy with it. It really makes for a creamy, tasty sauce. We'll be making this again soon.
I found the original recipe
here
.
Makes: 6-8 servings
Prep time: 10 minutes
Cook time: 8-10 hours
Printable Recipe
Ingredients:
2 pounds pork loin, cut into 3-4 pieces
1 large red bell pepper, julienned
1/4 cup Teriyaki sauce
2 tablespoons white wine vinegar
1 teaspoon crushed red pepper flakes
2 cloves garlic, minced
1/4 cup creamy peanut butter
6 cups Basmati rice, cooked
1/2 cup green onions, chopped
2 tablespoons roasted peanuts (or more), lightly chopped
1. Place the pork, bell pepper, Teriyaki sauce, vinegar, red pepper flakes and garlic into a Dutch oven and cook over low heat 8-10 hours or until the pork is falling apart. You can also use a crockpot if you wish.
2. Remove the pork and add the peanut butter to the pot. Stir to combine. Shred the pork and add it back to the pot.
3. Serve over rice garnished with green onion and peanuts.