These wings are highly addictive. You've been warned.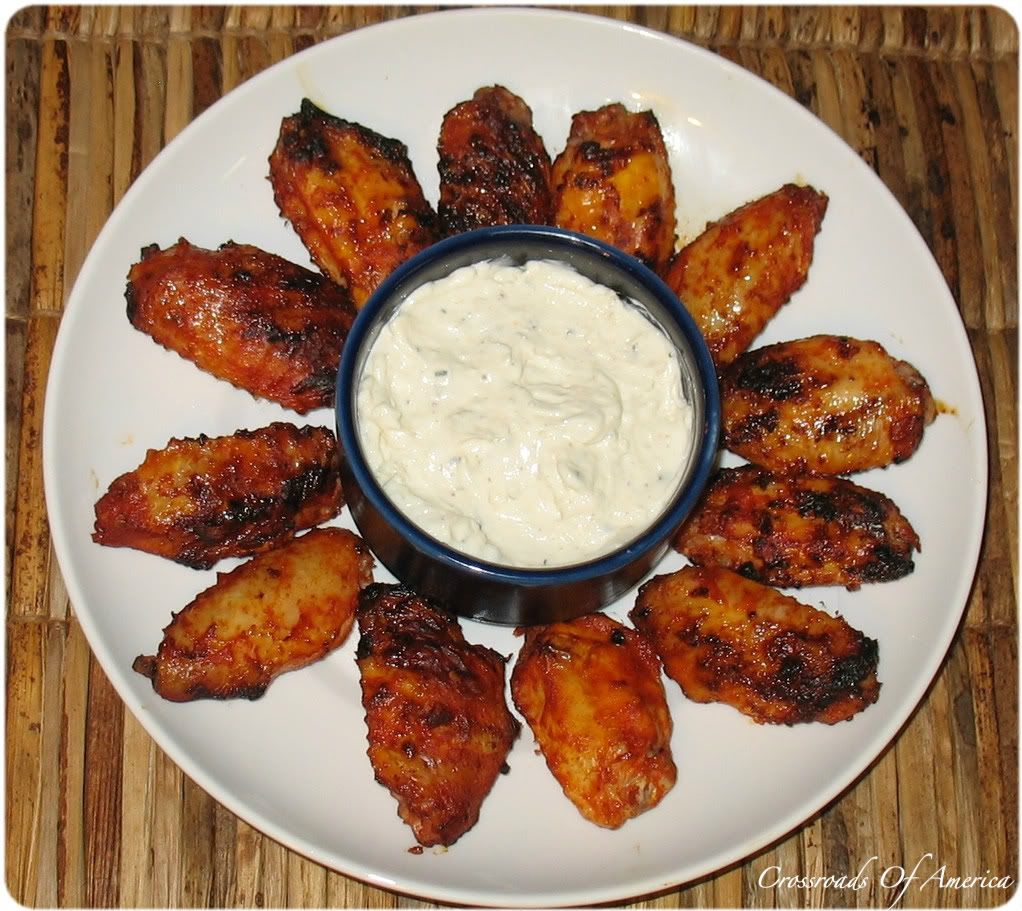 I love that you can find more and more recipes these days that include sriracha sauce. Its a great sauce, not too hot, with lots of depth.
I found the original recipe for these wings over at
Grill Grrrl's
.
Makes: 4-6 servings
Prep time: 45 minutes
Cook time: 45 minutes
Printable Recipe
Ingredients:
1 cup Franks hot sauce
1/4 cup sriracha
1 small can chiptoles in adobo, rough chopped
2 tablespoons minced garlic
5 lbs chicken wings, cut into pieces, rinsed and patted dry
1. Place hot sauce, sriracha, chipotles, garlic and salt and pepper to taste in a small bowl. Mix well. Pour into a large resealable baggie.
2. Add chicken to baggie and seal. Toss to coat. Place in refrigerator for 30 minutes.
3. Fire up your grill for indirect cooking. Place wings over indirect heat and cook 20 minutes. Flip and cook another 20-25 minutes or until done.
4. Serve with dipping sauce.
For the dipping sauce:
Ingredients:
1 1/2 cups sour cream
4 oz blue cheese, crumbled
2 tablespoon minced garlic
1 tablespoon spoon dry mustard
1. Mix all ingredients. Add salt and pepper to taste.