Our niece
can decorate the heck out of a cake, or cupcakes, or anything you put in front of her. We on the other hand, cannot. But, we get by.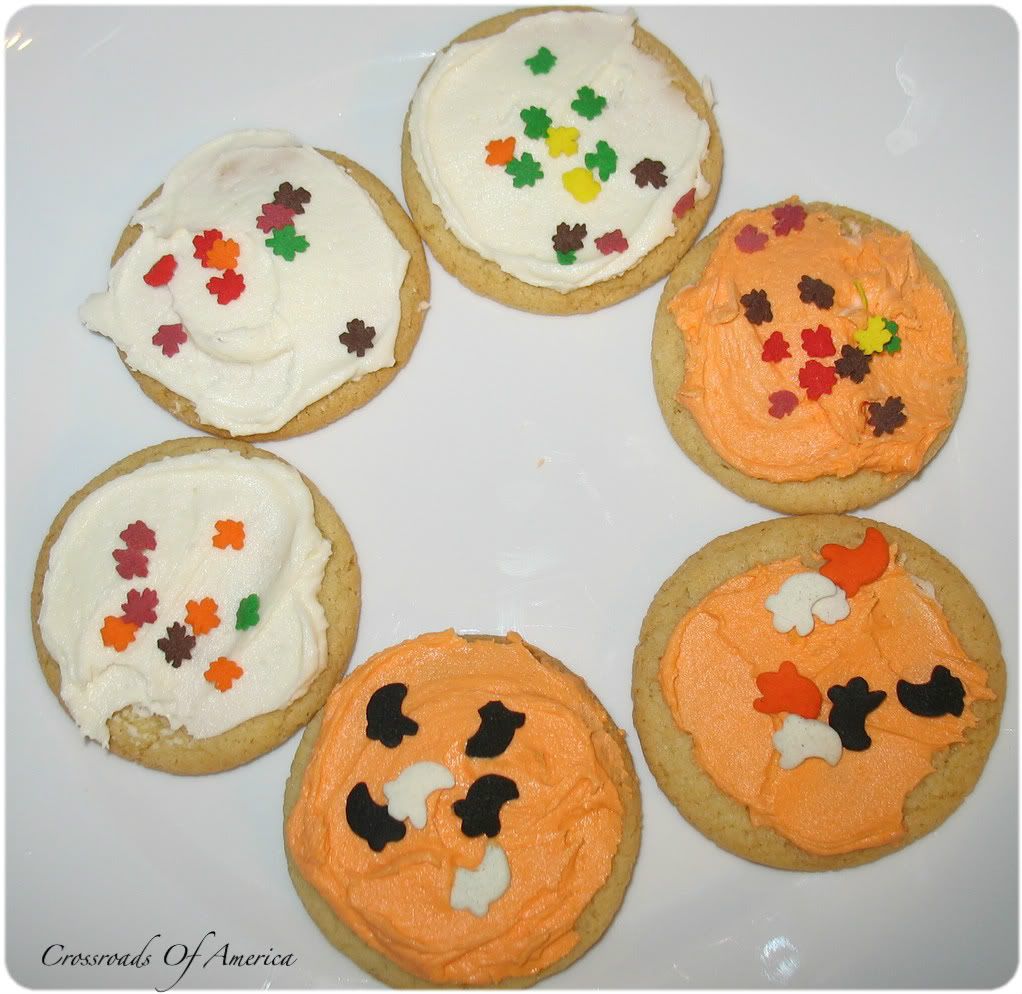 We made these cookies for Anita to take to work. They disappeared in seconds. This is the only sugar cookie (and icing) recipe you'll ever need! We found the cookie recipe
here
, and the icing recipe
here
.
Makes: 48 cookies
Prep time: 15 minutes
Cook time: 8-15 minutes
Printable Recipe
Ingredients:
2 3/4 cups all-purpose flour
1 teaspoon baking soda
1/2 teaspoon baking powder
1 cup (2 sticks) butter, softened
1 1/2 cups white sugar
1 egg
1 teaspoon vanilla extract
1. Heat your oven to 375 F.
2. Stir together the flour, baking soda and baking powder.
3. In a large bowl, use a fork or hand blender to cream the butter and sugar until smooth. Add in the egg and vanilla and blend. Slowly pour in flour mixture and blend.
4. Roll dough into small balls, about 1" in diameter. Place onto ungreased cookie sheets and bake until golden, 8-15 minutes. Remove. Let cool two minutes then transfer to wire racks to cool the rest of the way. Ice and decorate as desired.
For the icing:
Ingredients:
2/3 cup butter, softened
4 cups confectioners' sugar
2 tablespoons milk
Food coloring, as desired
1. Cream together the butter, sugar and milk in a medium-sized bowl. Divide into as many colors as you need. Add a few drops of food coloring into each batch and blend.