I bought a little fondue pot the other day. I'm looking forward to making some fancy fondue dishes, but figured I'd better start simple. This Mexican cheese dip fits the bill perfectly.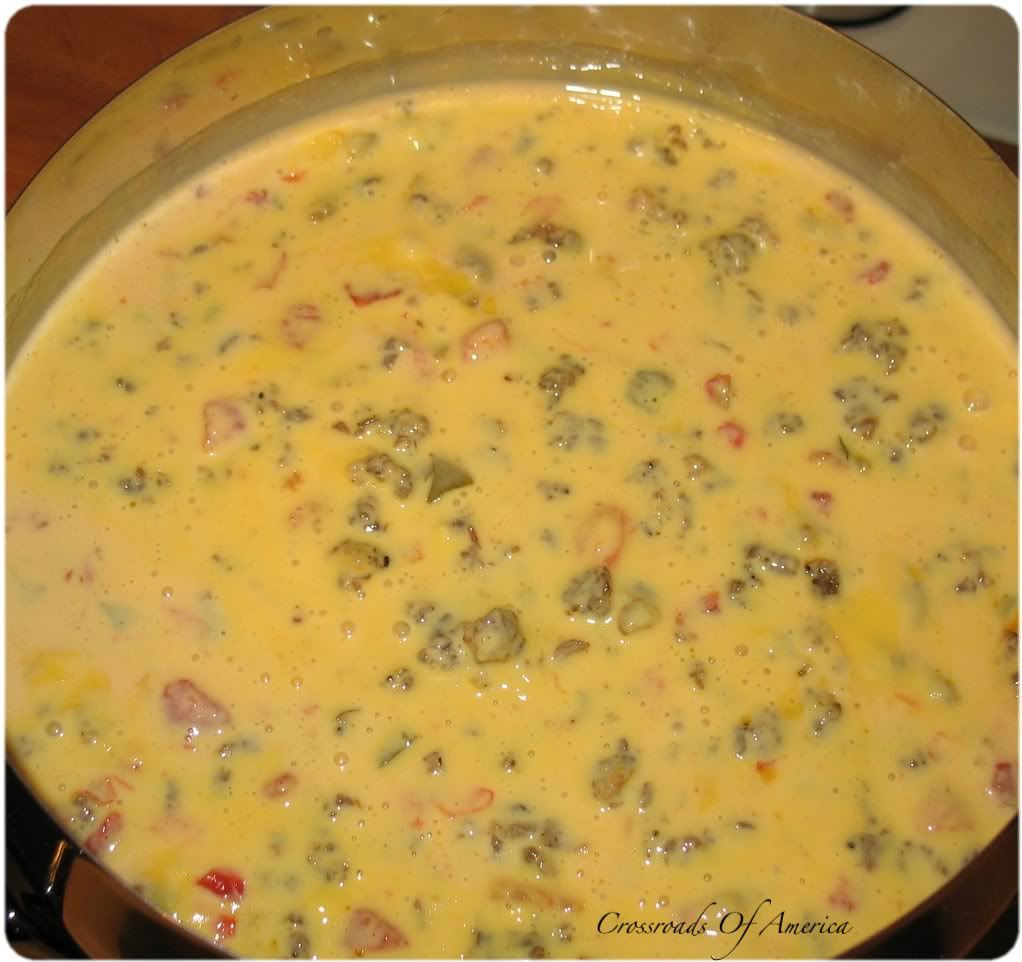 Add some diced pickled jalapeños for a little extra kick.
Makes: A huge batch, 16 servings at least
Prep time: 10 minutes
Cook time: 1 hour
Printable Recipe
Ingredients:
2 lb Velveeta
1 10 oz can Rotel (I used hot)
1 lb bulk hot sausage
1 bag tortilla chips
1. Place the Velveeta and Rotel tomatoes into your fondue pot and set to warm. Cook until cheese is melted, stirring occasionally.
2. Brown the sausage in a skillet. Drain. Add to the melted cheese and stir.
3. Serve with chips.