I love fresh pineapple. I'll buy one, cut into large chunks, and munch on it as a snack.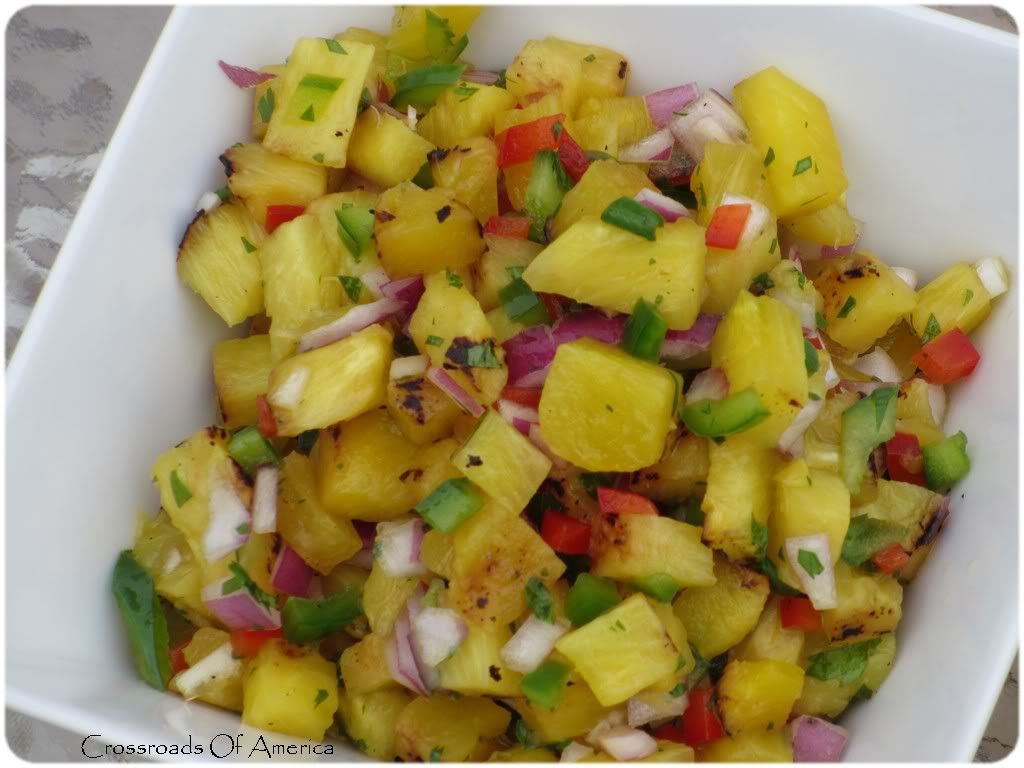 I'll also grill it. Grilled pineapple is great over pork or chicken, or cut into small pieces and made into a salsa, like this one.
Makes: 4 servings
Prep time: 10 minutes
Cook time: 15 minutes
Printable Recipe
Ingredients:
1/2 lime, juiced
1 whole pineapple
1/4 cup red onion, minced
2 jalapeño peppers, minced
2 tablespoons red bell pepper, minced
2 tablespoons green bell pepper, minced
1 tablespoon cilantro, chopped
1. Start up your grill for direct cooking.
2. Cut off the rind and then cut the pineapple into slices. Grill for 3-5 minutes per side or until the pineapple is starting to soften. Let cool for 5 minutes then cut into small chunks. You can substitute pineapple chunks from a can if you wish, but grilling the pineapple really adds a lot of taste.
3. Combine all ingredients. Refrigerate for at least 30 minutes before serving.