I am down to the last flavor of chips in my 5-flavor case from
Route 11
. They have two other flavors, Sweet Potato and Lightly Salted that will have to wait until my next case, which won't be long.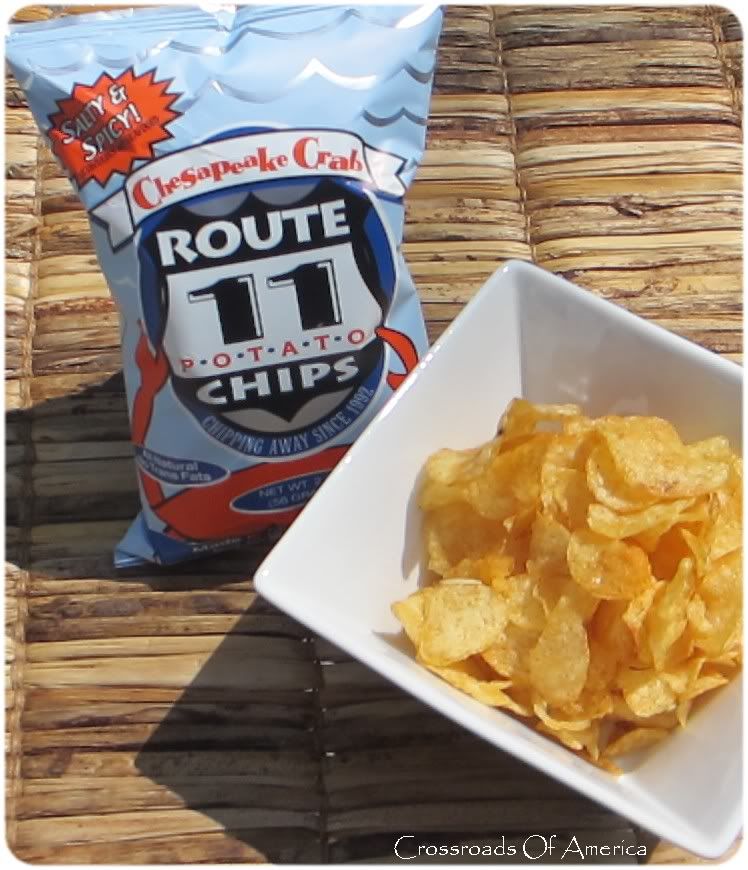 So, you're thinking... really? Crab boil-flavored chips? Wouldn't that be like biting into a bag of crab boil? Well, no. First of all, I don't think that biting into a bag of crab boil would necessarily be a bad thing, but it'd be rather strong. These chips aren't like that. They have a subtle crab boil flavor, and they still have that fantastic
Route 11
crunch and thickness and lack of greasiness. Another great chip!
I'm saving a bag or two of these for the next time I do a crab boil. I'm thinking that'd take it over the top!