Oh, I love these beans. They have kick. A lot of kick. And you will want to eat them like you'd eat your favorite chips - one after another.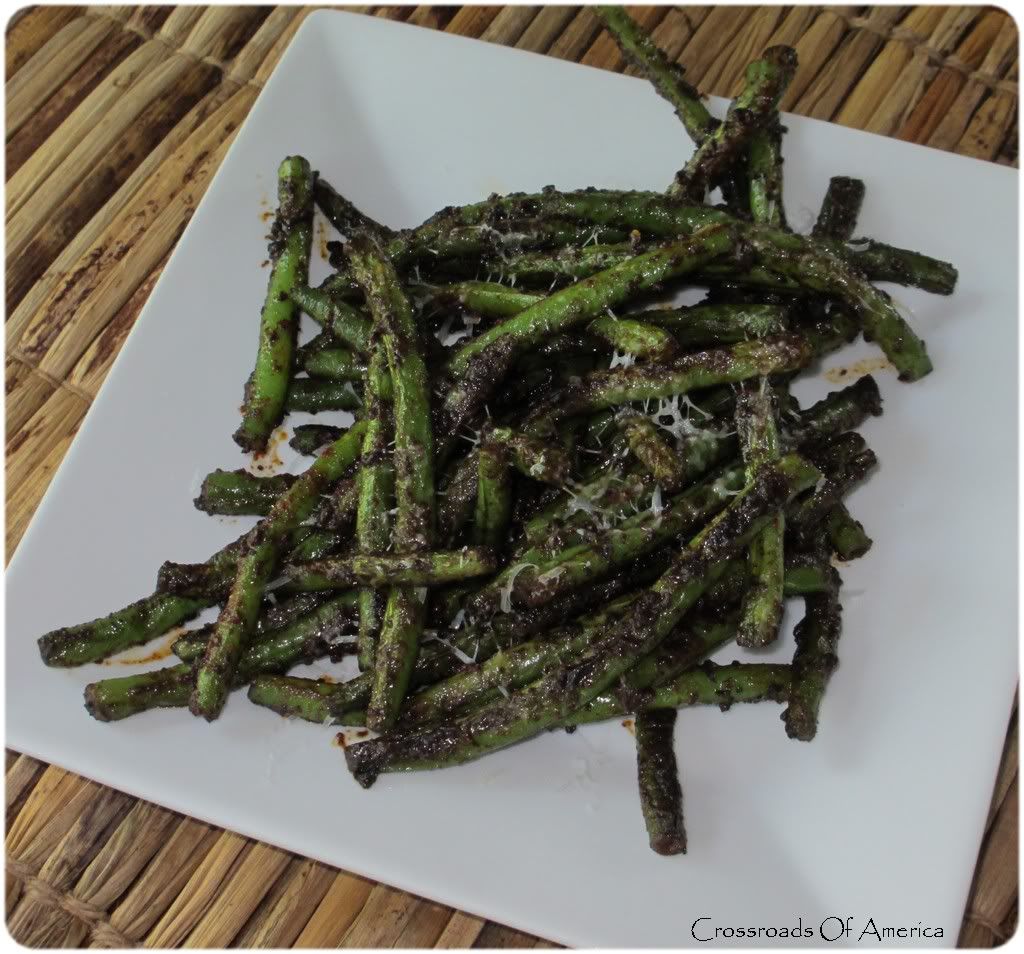 The
original recipe came from Guy Fieri
. You can substitute pre-mixed blackening seasoning if you don't want to make your own.
Makes: 4 servings
Prep time:
Cook time: 10 minutes
Printable Recipe
Ingredients:
3 teaspoons kosher salt
3 cups green beans, trimmed
2 tablespoons paprika
1 teaspoon cayenne
1 teaspoon chili powder
2 teaspoons garlic powder
1 teaspoon ground cumin
1 teaspoon black pepper
2 tablespoons olive oil
3 tablespoons butter
2 tablespoons freshly grated Parmesan
1. Bring a large pot of water to a boil. Add 1 teaspoon of the salt.
2. Fill a large bowl with ice and water.
3. Add the beans to the boiling water and cook for 2-3 minutes. Drain and put into the ice water bath.
4. In another large bowl, combine the spices.Add beans and toss to coat.
5. Heat the oil in a large saute pan over very high heat.
6. Add beans to pan and cook until the spices start to blacken, 2-4 minutes. They'll smoke, but that's ok.
7. Remove from heat and add in the butter.
8. Serve sprinkled with the cheese.