I picked Anita up from work the other day and we went to lunch at
Bellacino's Grinders, in Carmel, Indiana
.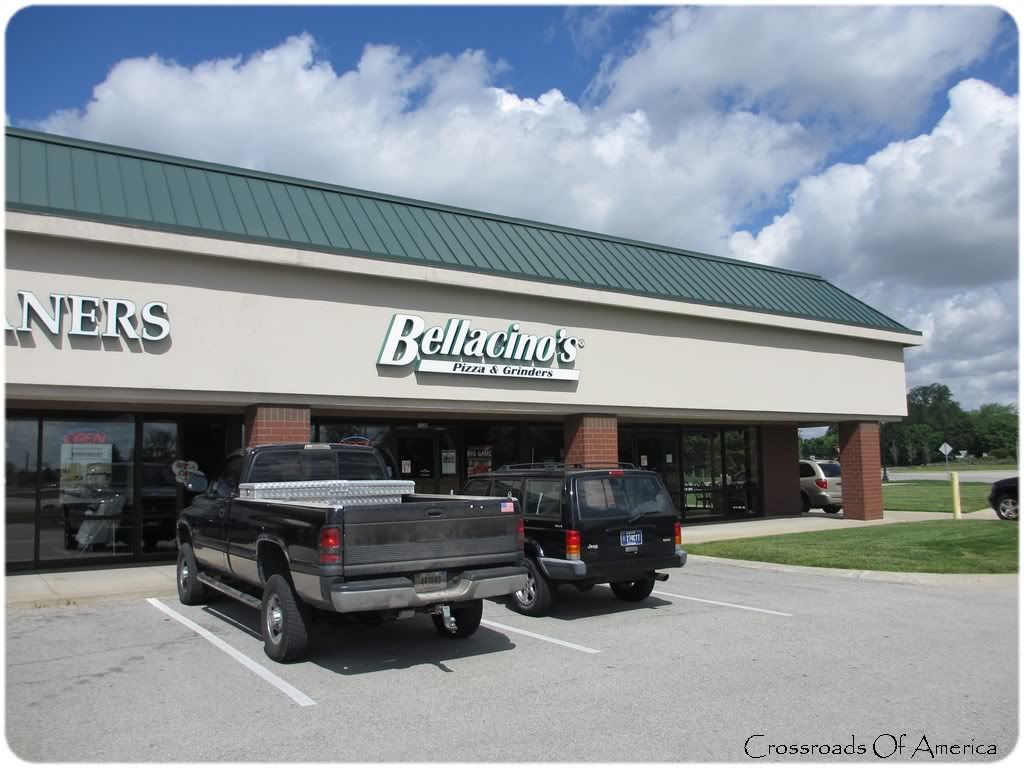 I am a big fan of Bellacino's sandwiches. The bread and meats are really quite good, and the toppings are very fresh. And you get a big pickle spear too.
I got a half Italian Grinder (ham, sausage, salami, mushrooms, onions, green peppers, cheese, lettuce, tomatoes and mayonnaise). Oh, just thinking about that bread is making me hungry! Look at those tomatoes! No cardboard tomatoes on these grinders!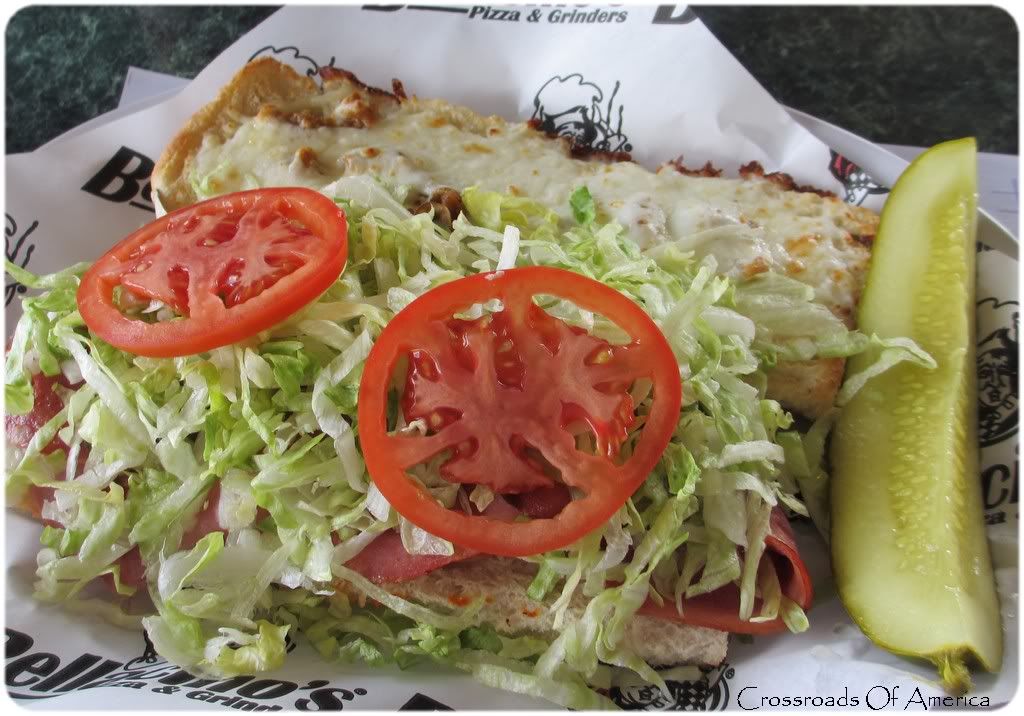 Anita ordered the stromboli grinder (Italian sausage, cheese, pasta sauce, onions, green peppers and banana pepper rings).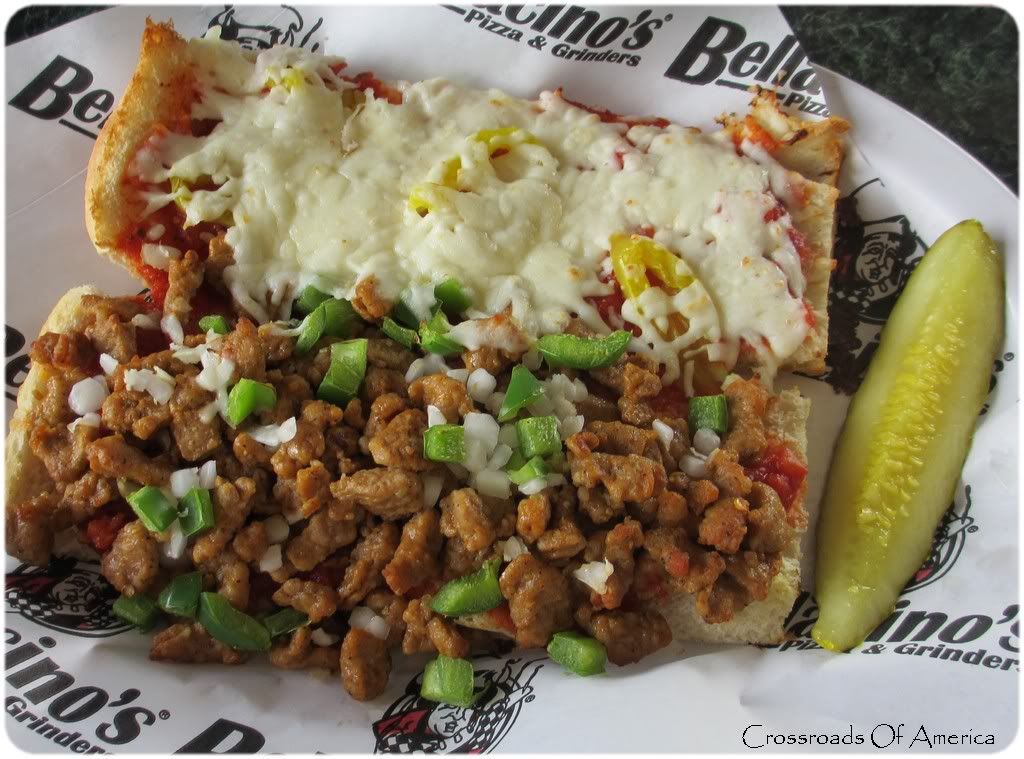 Swing on by Bellacino's (they have several locations in the Indy area), and grab you a really good grinder.