This is my favorite, easy-to-make bread. I usually make it with fresh rosemary, but I also like it with fresh-cracked black pepper or coarse sea salt.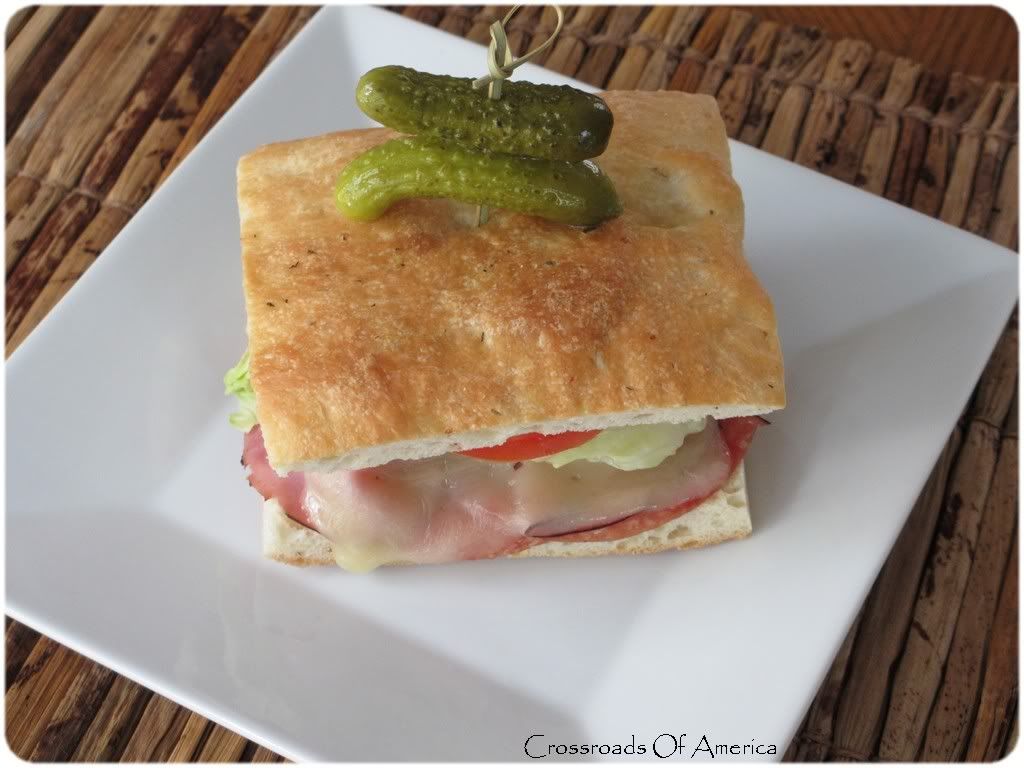 Everyone loves how great this bread tastes. It makes for some great sandwiches!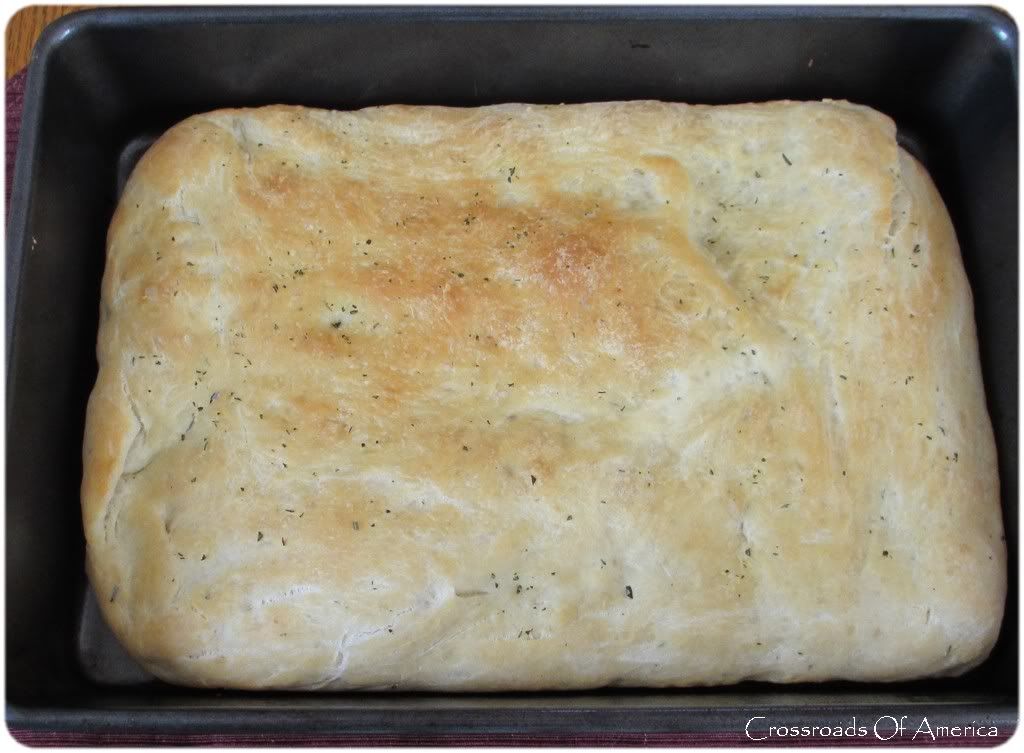 Makes: 9-12 servings
Prep time: 5 minutes
Cook time: 3 1/2 hours
Printable Recipe
Ingredients:
1 cup warm water
4 tablespoons olive oil, divided
1/2 teaspoon salt
2 teaspoons garlic, mince
1 tablespoon + 1 1/2 teaspoons fresh rosemary chopped
3 cups bread flour
1 1/2 teaspoons active dry yeast
1. Place water, 2 tablespoons of the oil, salt, garlic and 1 tablespoon of the rosemary into your bread machine in the order specified by the manufacturer. Process on the dough cycle.
2. Remove finished dough from machine and place into a 9x13 baking pan. Using your palms, press out the dough to fill the pan. Use your fingers to make dimples in the top of the dough about every 1" or so.
3. Brush the top of the dough with the remaining oil and sprinkle with the remaining rosemary.
4. Preheat oven to 400 F. Cover the dough with plastic wrap while waiting for the oven to heat.
5. Remove the plastic wrap and bake for 20-25 minutes or until golden brown. Let set at least 5 minutes before slicing.