Any time we're in Fayetteville, Arkansas, we have to swing by
Jose's
for a bite to eat and the best margaritas around. After all these years (I've been going to Jose's since it opened 25 years ago), the golden margaritas on the rocks are still just $3 at Happy Hour. Man, you can't beat that!
We'd had a long drive that day, and we wanted a good-sized meal. We both ordered the Jose's Special Enchiladas, and we weren't disappointed! Everything was tasty.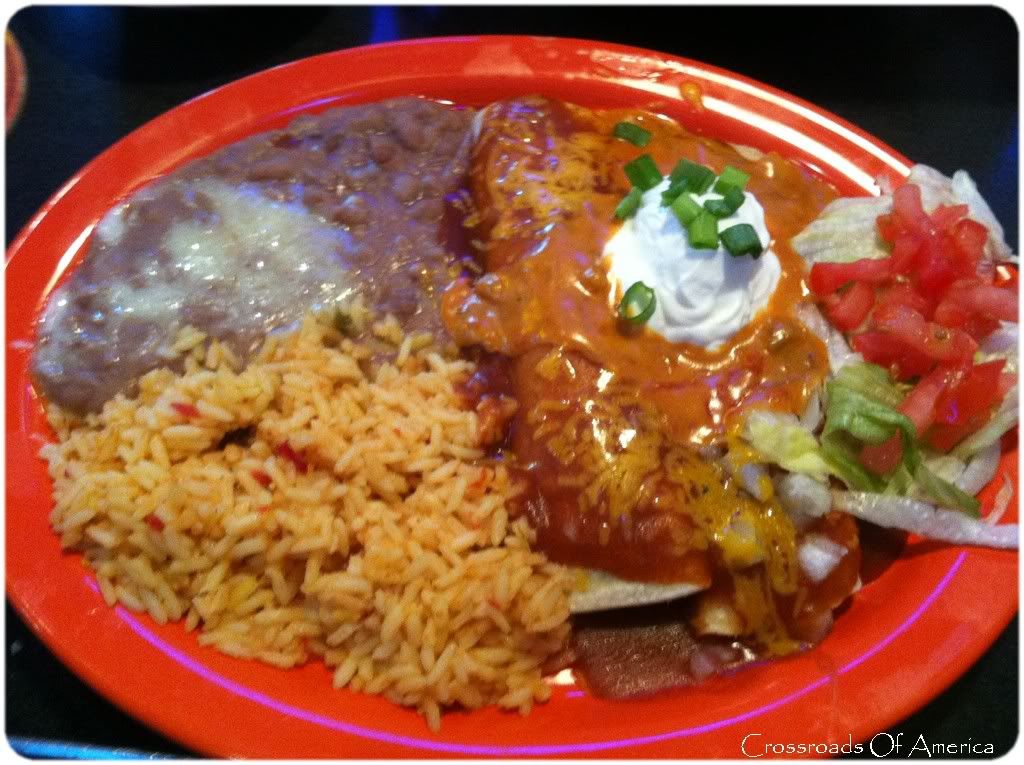 I usually have the steak or chicken asada, but I figured I'd change things up this time. Oh, check out my attempt to recreate them
here
. They came out great!
Ole for Jose's!