Back in my college days, one of my favorite things to do after work was to head down to
Jose's Restaurant on Dickson Street in Fayetteville, Arkansas
, and have a golden margarita (or two) and later, a steak asada for dinner.
Jose's uses their own in-house asada sauce. I use a fresh pico de gallo instead, which is pretty close to their asada sauce, I think.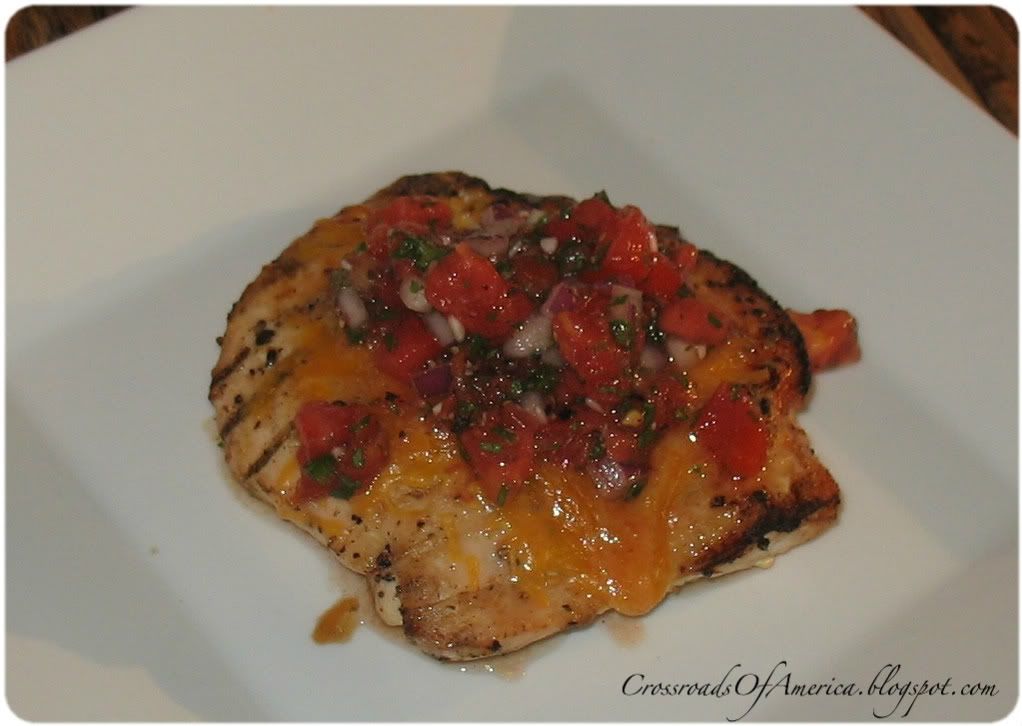 To make these, just cook your chicken, steak, or burger the way you normally would. At the end, top with a big handful of shredded cheddar. Let the meat rest, then serve with pico de gallo on top.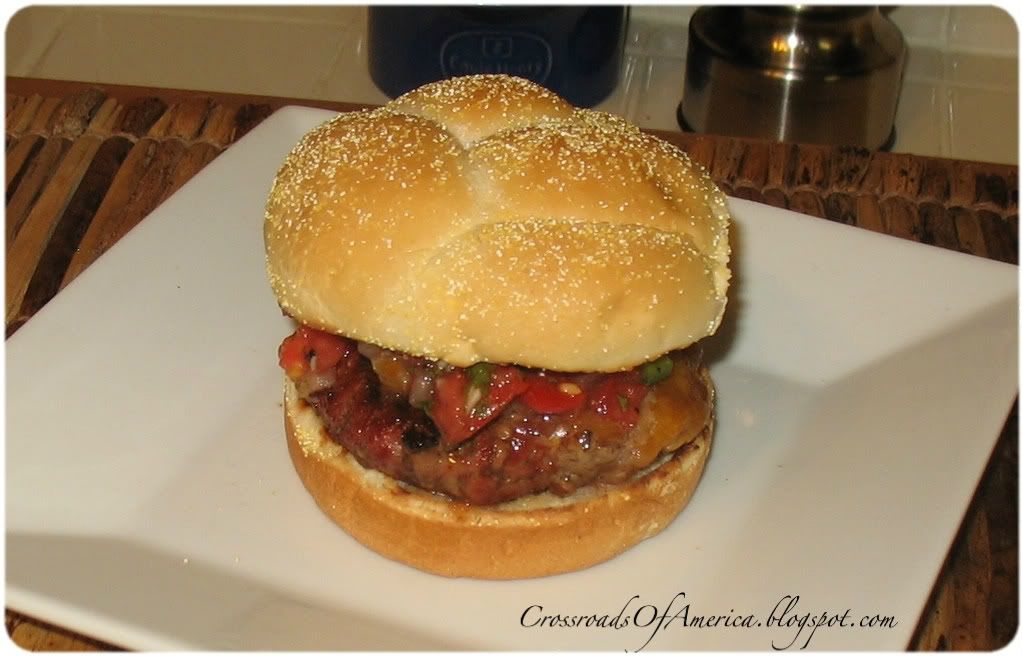 Olé!
For the pico de gallo:
Makes: 1 1/2 cups, 4-6 servings
Prep time: 10 minutes
Printable Recipe
Ingredients:
1 1/2 cups tomato, seeded and diced
1/4 cup diced red onion
1 T jalapeño, diced
1 T garlic, minced
2 limes, juiced
2 T cilantro, minced, plus extra for garnish
Salt and pepper
1. Combine all ingredients.