This is an excellent way to use up leftover chicken.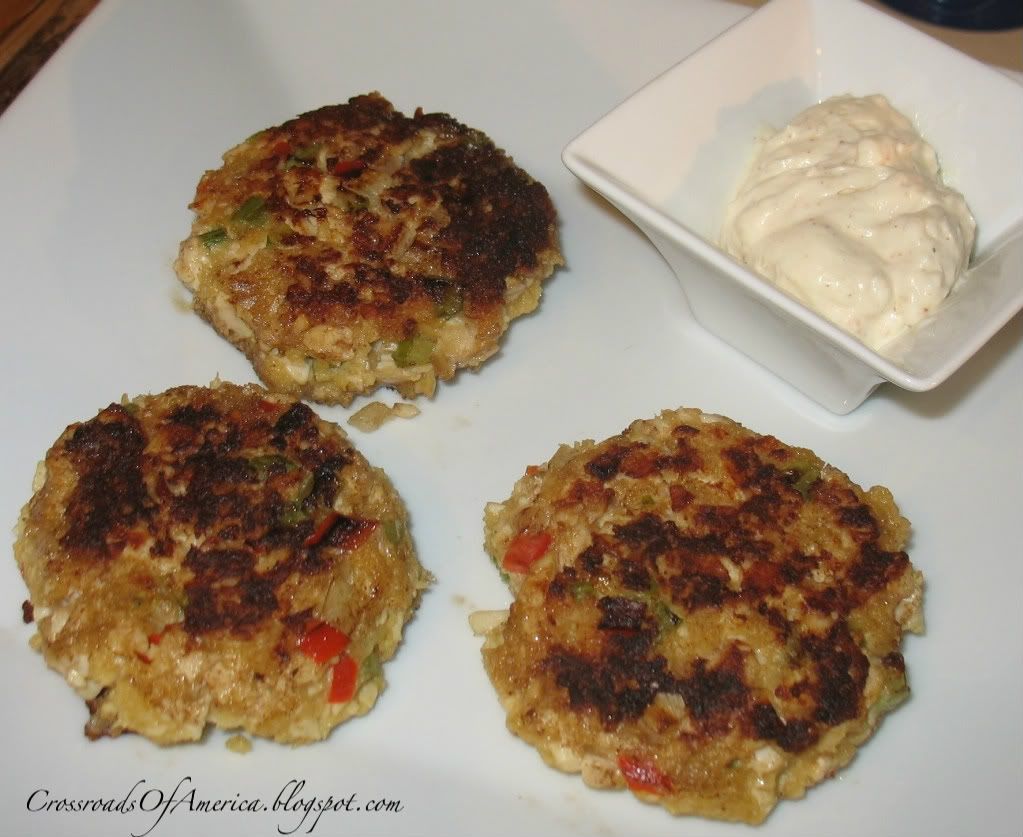 Next time I'll add in some minced jalapeño for a little kick. The
original recipe
came from Paula Deen.
Makes: 4-6 servings
Prep time: 25 minutes
Cook time: 15 minutes
Printable Recipe
Ingredients:
4 T butter, divided
1/3 cup red bell pepper, minced
1/3 cup celery, minced
1/3 cup white onion, minced
3 cups chopped cooked chicken
1 1/2 cups Panko breadcrumbs
1/2 cup mayonnaise
2 large eggs, lightly beaten
2 T Dijon mustard
1 T Worcestershire sauce
1 t seasoned salt
Creole Sauce (see below)
1. Melt two tablespoons of the butter in a small skillet over medium heat. Add the red bell pepper, celery, and onions and cook until tender, 5 minutes. Remove from heat.
2. Place chicken in a large bowl. Add in the bread crumbs and red bell pepper mixture.
3. Combine the mayonnaise, eggs, mustard, Worcestershire sauce and season salt in a small bowl. Add to the chicken and mix gently. Form into 10-12 patties.
4. Melt remaining butter in a large skillet over medium heat. Working batches, cook the patties until lightly browned, flipping once. You may need to add more butter.
5. Serve with Creole sauce on the side.
For the Creole Sauce:
Ingredients:
1 clove garlic, minced
1/2 cup mayonnaise
1/2 cup sour cream
1 T Dijon mustard
1 T fresh lemon juice
1/2 t Creole seasoning (or more, to taste)
1. Combine all the ingredients in a small bowl. Refrigerate until needed.