Moink (moo+oink) balls are really, really addicting. They're super-easy to make on the smoker or grill (unless you have a really, really big grill, you'll have to work in batches or make less balls).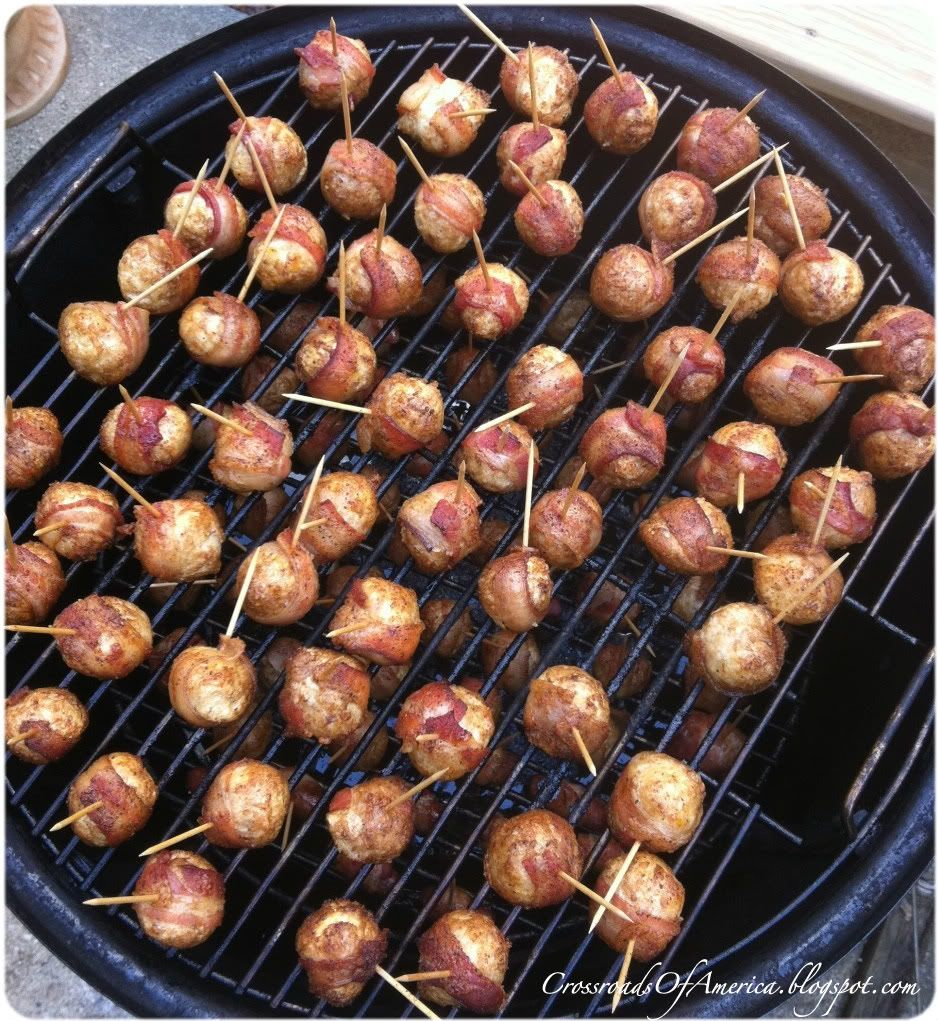 You can use whatever sauces you want on them, you can't go wrong, trust me!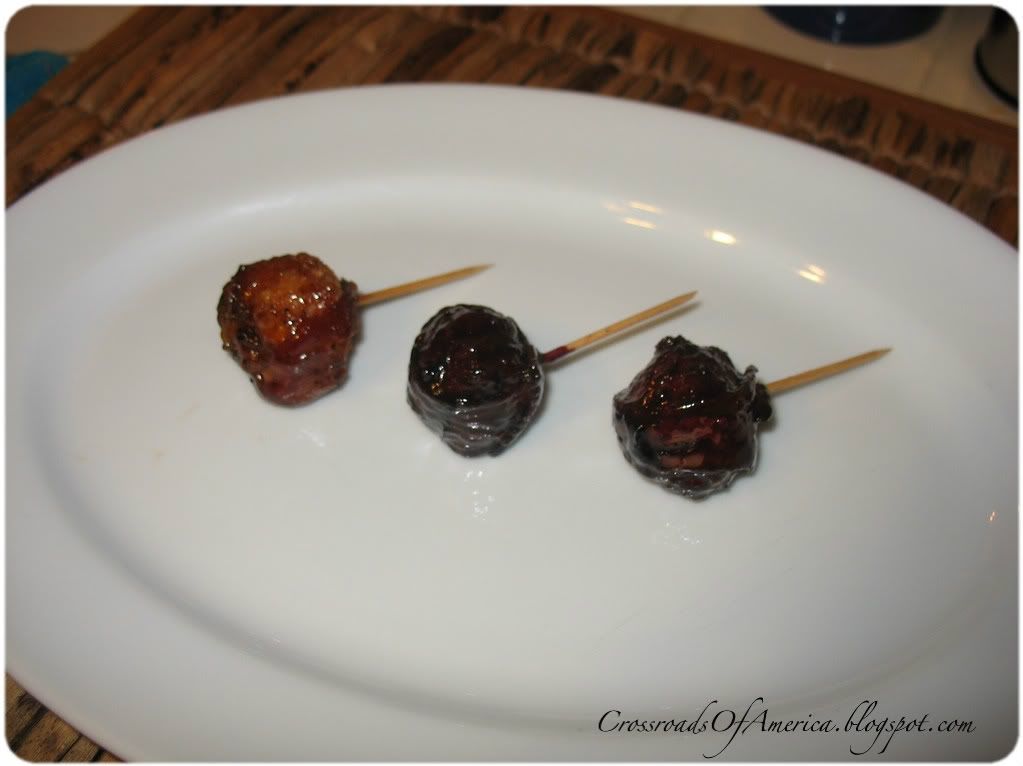 Makes: 160 moink balls, enough for a big crowd
Prep time: 30 minutes
Cook time: 2 1/2 hours
Printable Recipe
Ingredients:
5 lb bag pre-cooked meatballs, thawed slightly
2 lbs thin bacon
Your favorite BBQ rub
Raspberry chipotle sauce (see below), or use your favorite BBQ sauce
160 toothpicks
1. Cut bacon into thirds using scissors, then cut each third in half width-wise, leaving you with thin strips of bacon about 3" long.
2. Wrap bacon strips around the meatballs and secure with toothpicks. Arrange balls on a baking sheet or two. Sprinkle with rub.
3. Transfer balls to a smoker or grill (using indirect heat) at 225 F and cook for 2 hours.
4. Dip balls in sauce and return to smoker to cook 30 more minutes. Serve immediately.
For the Raspberry-Chipotle sauce:
Prep time: 5 minutes
Cook time: 20 minutes
Ingredients:
3 cloves garlic, minced
1 T olive oil
1 cup seedless raspberry jam (one small jar)
1/8 - 1/4 cup balsamic vinegar (to taste)
1 chipotle in adobo sauce, minced, along with 1-2 T of the adobo sauce
1. Heat oil in a small pot. Add garlic and saute until tender.
2. Add remaining ingredients, stir, and reduce heat to a low simmer. Let cook about 20 minutes until thickened. Let cool slightly before using.