We love roasting whole chicken on the grill. We make
our rosemary-garlic
version often.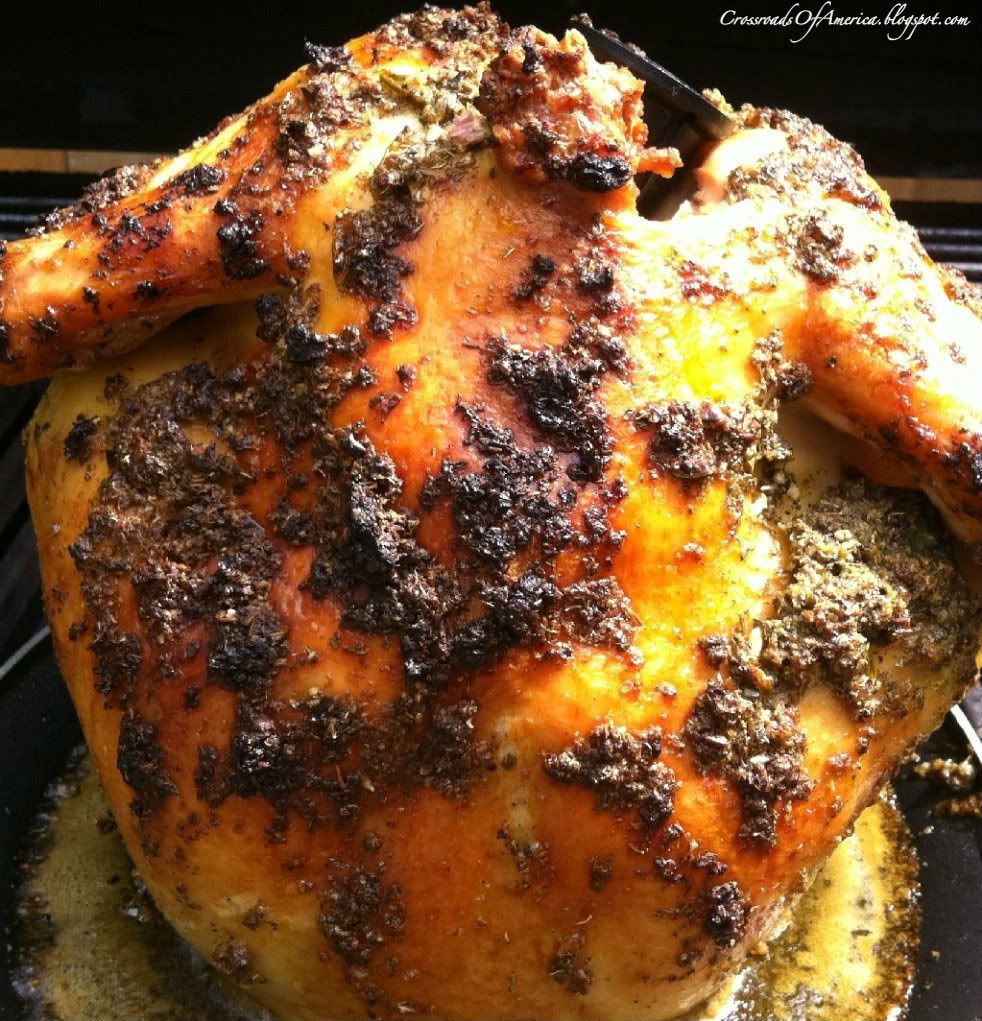 We decided to make a twist on our favorite by using a jalapeño paste on the chicken. The chicken again came out moist and tasty. The drippings made an outstandingly good gravy, though it was a little green in color from the jalapeños, so it looked a little odd at first!
I use a Weber roaster that has a pan beneath it to catch the drippings. I found the
original idea for the paste here
.
Makes: 1 chicken
Prep time: 10 minutes
Cook time: About 1 hour (depending on the size of the chicken)
Printable Recipe
Ingredients:
1 whole chicken
1/4 cup chicken broth (plus more for making gravy)
1 T dried rosemary, crushed
1/3 cup dried oregano
1 shallot, chopped
4 garlic cloves, peeled, chopped
4 T unsalted butter, softened
2 T olive oil
1-2 jalapeños, stemmed and seeded
1 t salt
1/2 t freshly cracked black pepper
1. Start grill for indirect grilling.
2. Pour broth into bottom of roaster. Add in the rosemary.
3. Place remaining ingredients into a food processor or blender. Process until a paste forms.
4. Rub paste on outsides and insides of the chicken. Place on grill and cook until done.
5. Let rest 20-30 minutes before carving. Meanwhile, make a gravy using the drippings and extra broth.