Oh, these are dangerously good! (And of course I made a lot more than five of them!) They're so easy, I just throw a couple on the grill anytime I'm grilling for a little snack!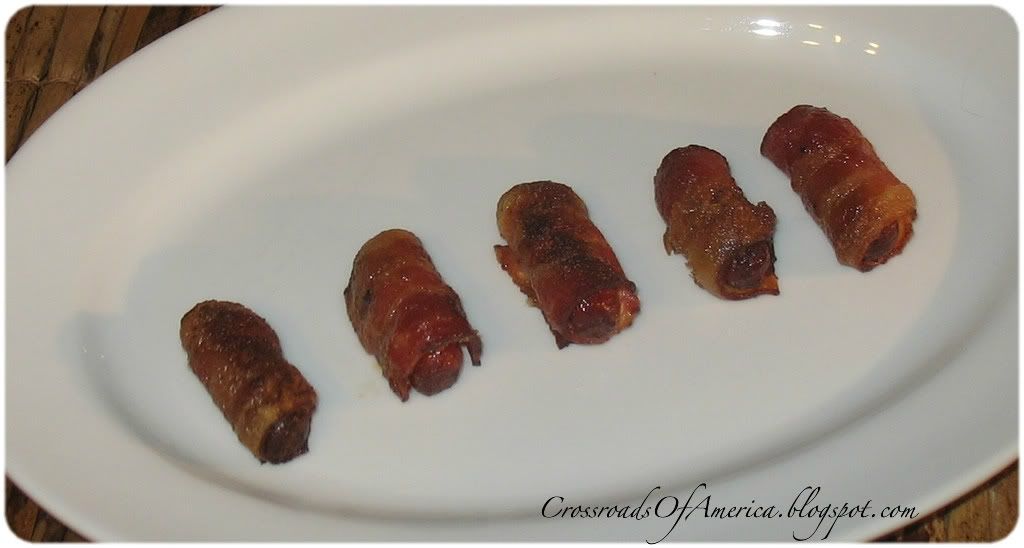 Sprinkle them with whatever you want. Your favorite rub, brown sugar, spices, or whatever! Adjust the recipe for the number of sausages you want to make.
Makes: A batch
Prep time: 5 minutes
Cook time: 30-40 minutes
Printable Recipe
Ingredients:
Lil smokey sausages
Thin-sliced bacon (you'll need 1 slice for every 3 sausages)
Topping (brown sugar, cayenne, chili powder, etc)
1. Fire up your grill for indirect cooking, or preheat an oven to 400 F.
2. Cut bacon slices into thirds and wrap around sausages. Sprinkle with desired topping and place on grill or a foil-lined baking sheet if cooking in the oven.
3. Grill or bake for 30-40 minutes or until bacon has crisped.