As long as we've lived here, we've never been to
CR Heroes
even though it is just down the street. Well, we went last weekend and loved it!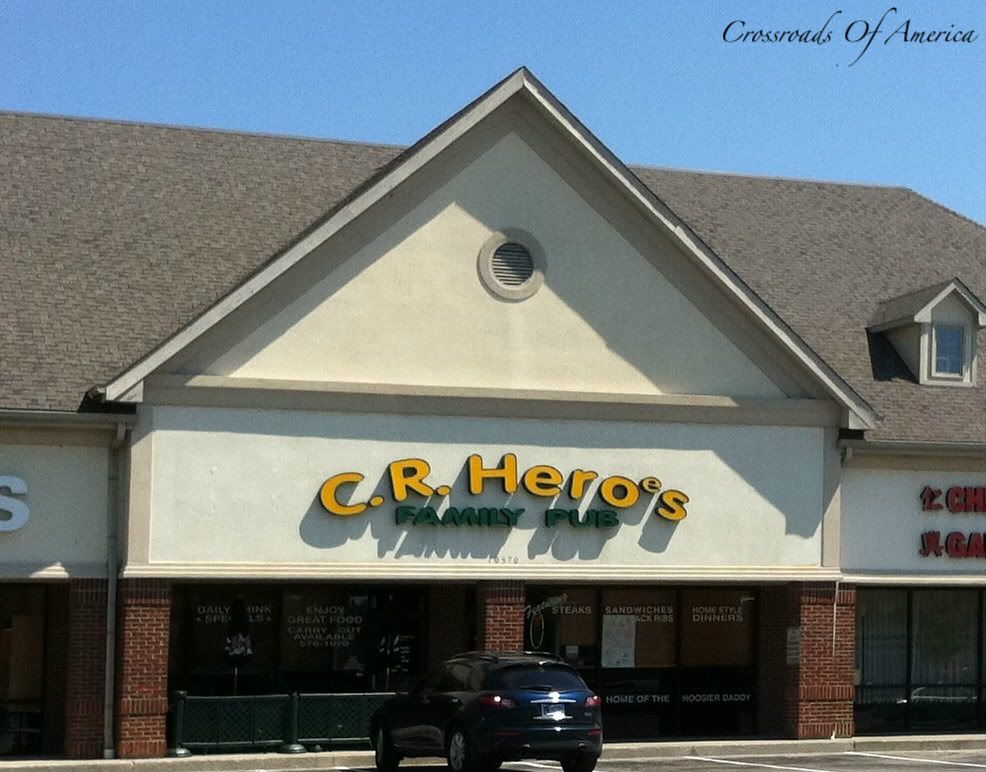 CR Heroes is a nice little place. Half bar, half restaurant. The restaurant (we didn't go into the bar) is decorated with tons and tons of memorabilia and pictures and items from various heroes, such as soldiers, firefighters... Popeye... Capt. Kangaroo... You name it! It's fun just looking at all of the things on the walls!
We both ordered the same thing: the breaded tenderloin sandwich with a side salad, and deep-fried pickles for an appetizer. Everything was really well made. The tenderloin sandwiches came with a really great roasted garlic (and I think red pepper flake) mayonnaise. I'll definitely be making that mayo soon. It has a lot of garlic in it, so if you're not a big fan of garlic you might want to sub regular mayo.
Service was pleasant and prompt. We'll definitely be returning to CR Heroes soon!