The last two times that I've been to
Carmel Burgers
, a local burger joint, I got the For the Love of Bacon Burger.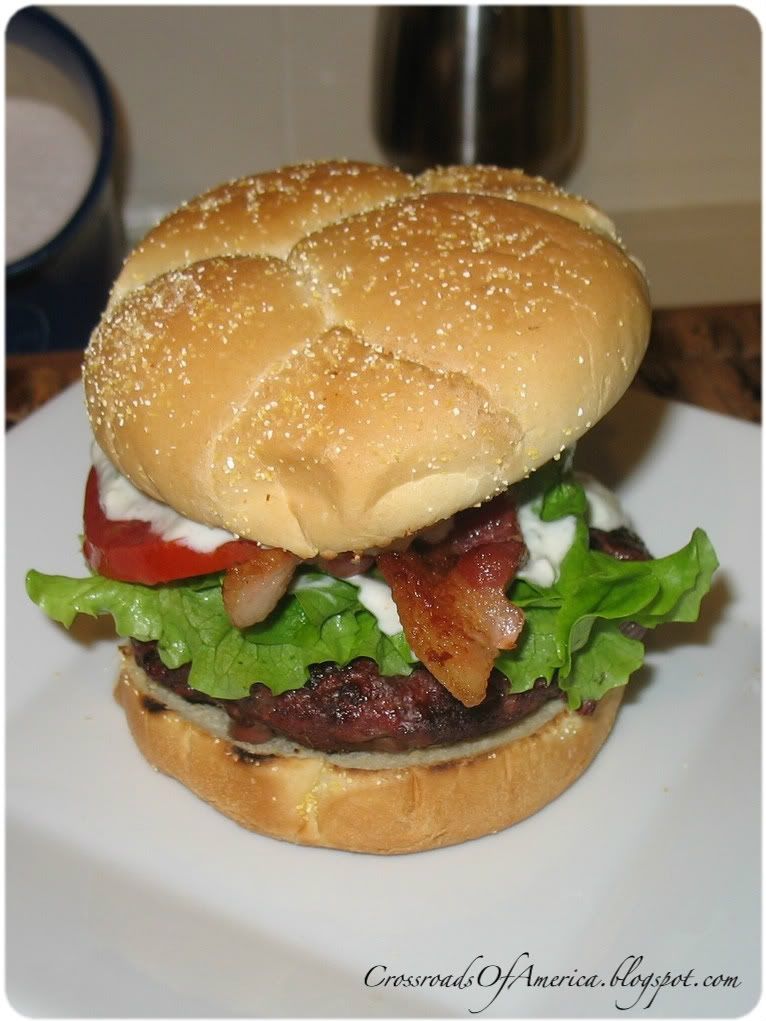 I decided to duplicate the blue cheese sauce they use. Easy, and really great on burgers, steaks or just use it as a dressing on a salad!
Makes: 1 cup
Prep time: 5 minutes
Cook time: 5 minutes
Printable Recipe
Ingredients:
3/4 cup plain yogurt
3 oz cream cheese, softened
5 T blue cheese, crumbled
2 T green onion, chopped
1 1/2 t lemon pepper seasoning
1/8 t salt
1. Blend yogurt and cream cheese in food processor until smooth.
2. Add blue cheese, green onion, lemon pepper and salt. Process until just combined.