Simple. Great.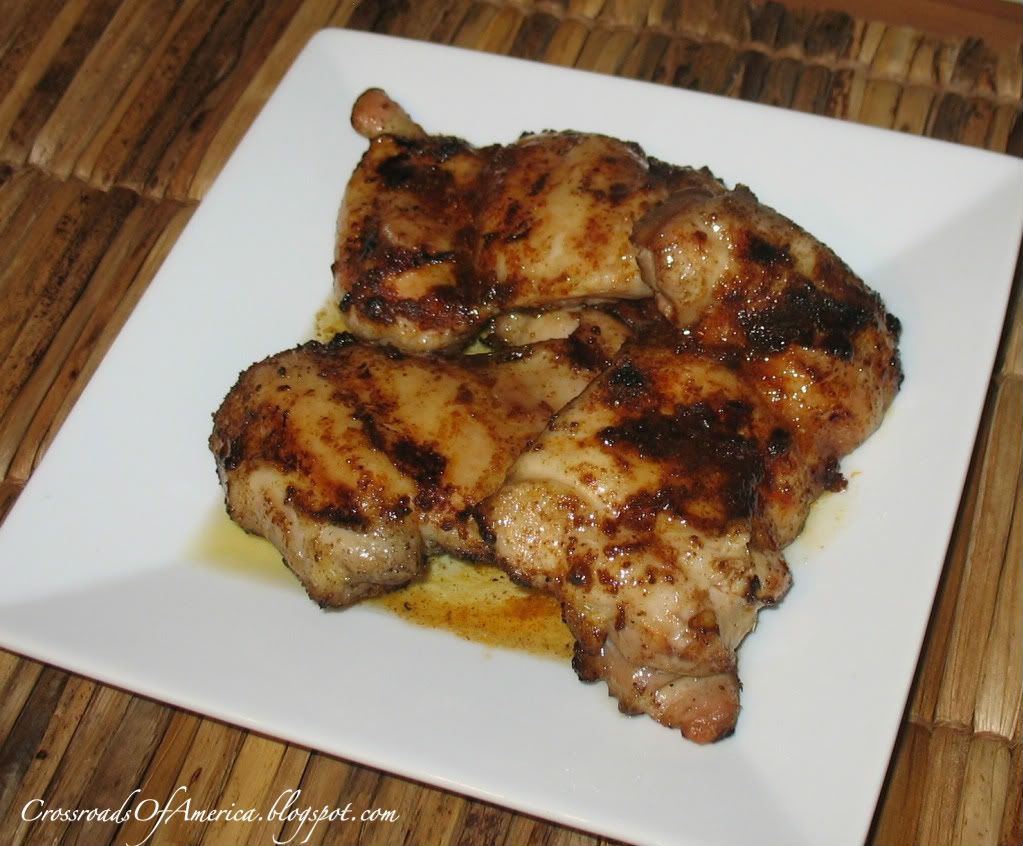 I found the original recipe on
Real Mom Kitchen
.
Makes: 3-4 servings
Prep time: 5 minutes
Cook time: 20 minutes
Printable Recipe
Ingredients:
6-8 boneless, skinless chicken thighs
2 T olive oil
For the Rub:
2 t garlic powder
2 t chili powder
1/2 t onion powder
1/2 t coriander
1 t kosher salt
1 t cumin
1/4 t chipotle chili powder
For the Glaze:
1/2 cup honey
1 T cider vinegar
1. Combine the rub ingredients.
2. Brush the thighs on both sides with the oil. Sprinkle generously with the rub.
3. Warm the honey in the microwave just long enough to thin it, about 45 seconds depending on your microwave. Stir in the vinegar. Divide.
4. Place thighs on grill and cook, turning once, until almost done. Brush with half of the honey glaze and cook another 3-5 minutes until chicken is done.
5. Serve drizzled with remaining glaze.