I met up with a longtime friend and ex-coworker for lunch the other day at Carmel Burgers. I'd not eaten there before. The online reviews of Carmel Burgers are mixed.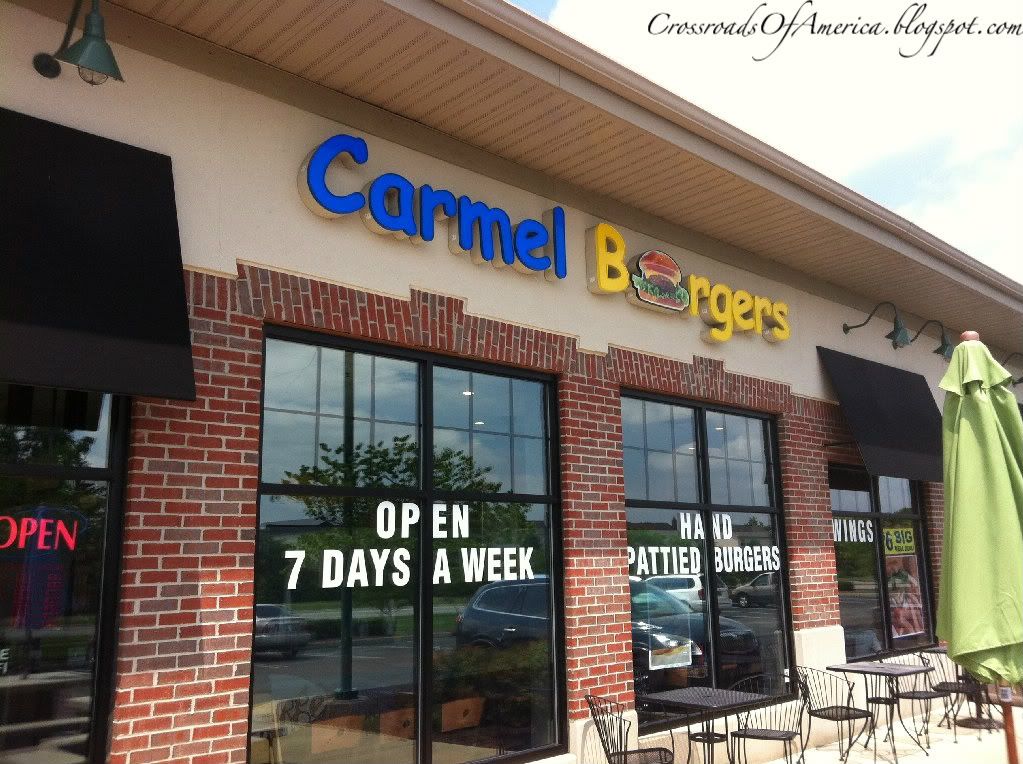 By coincidence, we both ordered the For the Love of Bacon (bacon and blue cheese) burger and a side of onion rings. I thought the burger was pretty good, and the onion rings were pretty good also. Service was fast.
I'd go back to Carmel Burgers again just to try some of their other burgers out. My only complaint is the lack of side options: you can choose only from fries or onion rings. It'd be nice if they at least had a small salad available.