We made this for a family get-together and everyone loved it.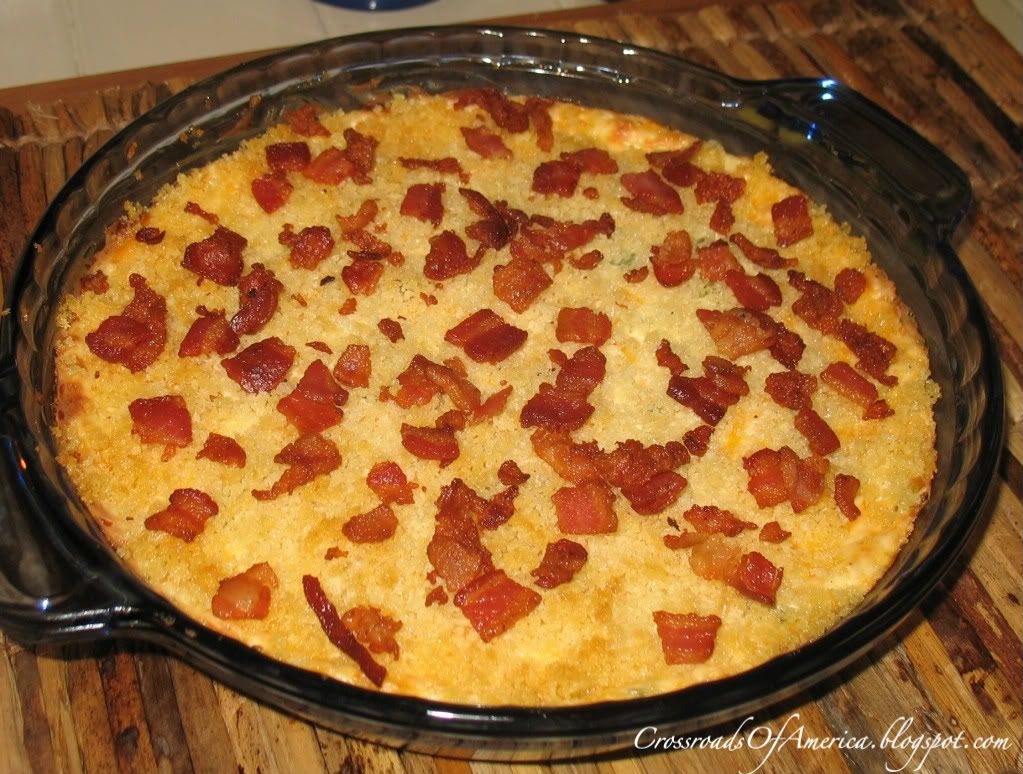 Because I had to transport it and reheat it, I didn't garnish it with the green onions. That's why you don't see them in the picture.
Makes: 12 appetizers
Prep time: 10 minutes
Cook time: 20 minutes
Printable Recipe
Ingredients:
1/2 cup mayonnaise
8 oz cream cheese, softened
1/2 t Cajun seasoning
2 green onions, sliced
2 T pickled jalapeño, diced
1 cup of sharp cheddar cheese, shredded
1 cup of Italian cheese blend, shredded
1 T butter
1/2 cup Panko bread crumbs
4 slices thick-cut bacon
1. Preheat oven to 350 F.
2. Combine the mayo, cream cheese and Cajun seasoning. Stir in the jalapeño and cheeses. Gently fold in one of the green onions.
3. Spray a glass pie plate with non-stick spray. Pour cheese mixture in and spread evenly.
4. Melt butter in microwave or on stovetop. Place bread crumbs in a bowl and drizzle with butter. Mix. Sprinkle breadcrumbs over cheese mixture and bake for 20-25 minutes or until it is golden brown.
5. Meanwhile, cook the bacon until crisp.
6. Remove dip from oven. Garnish with crumbled bacon and remaining green onion. Serve with crackers.